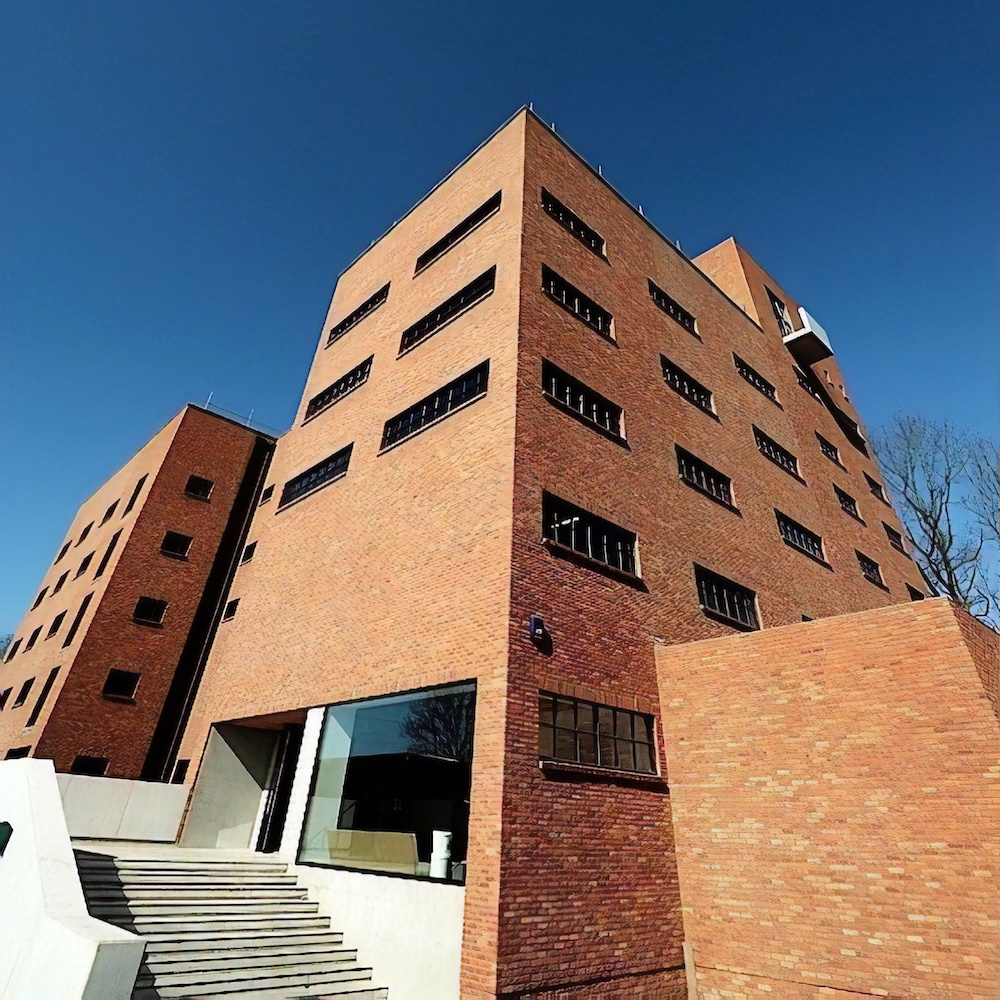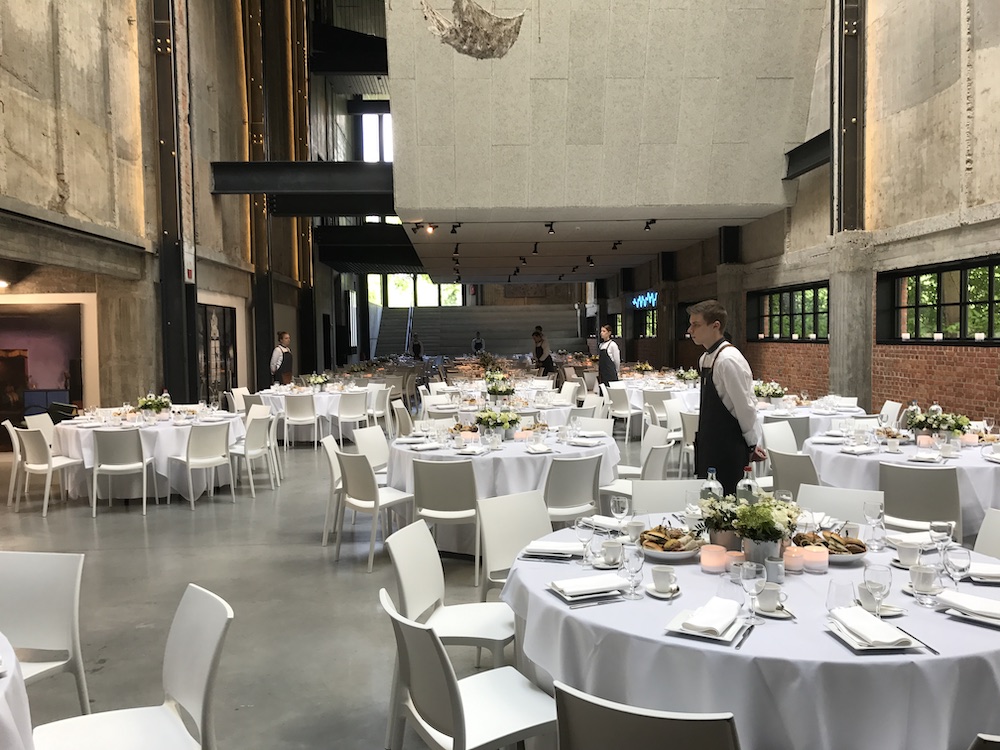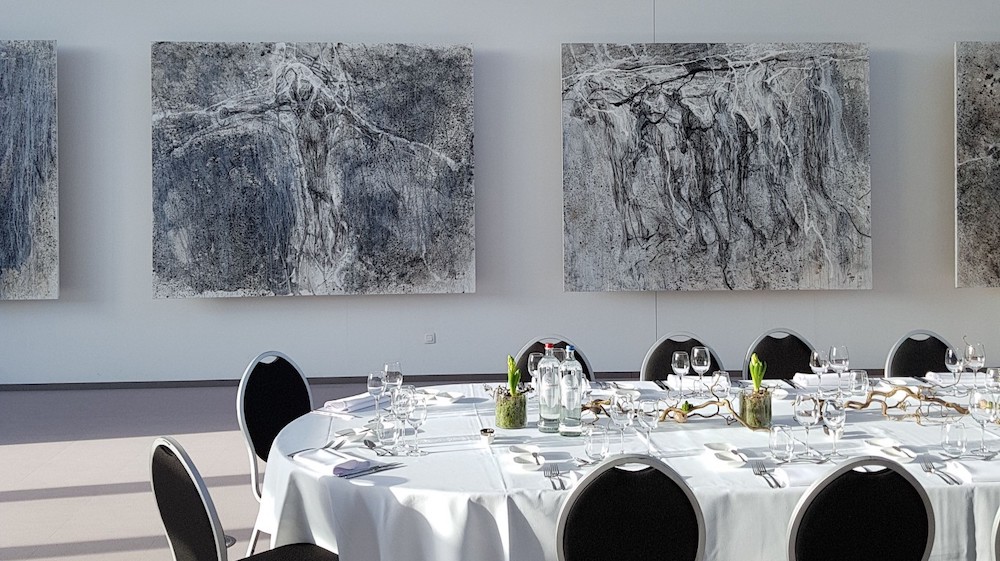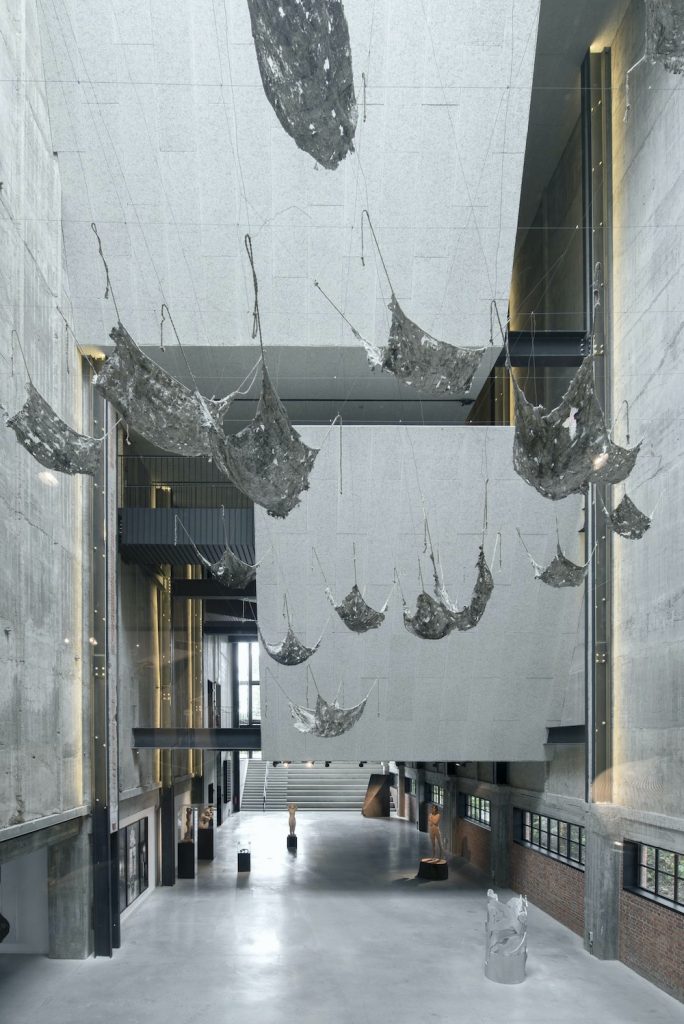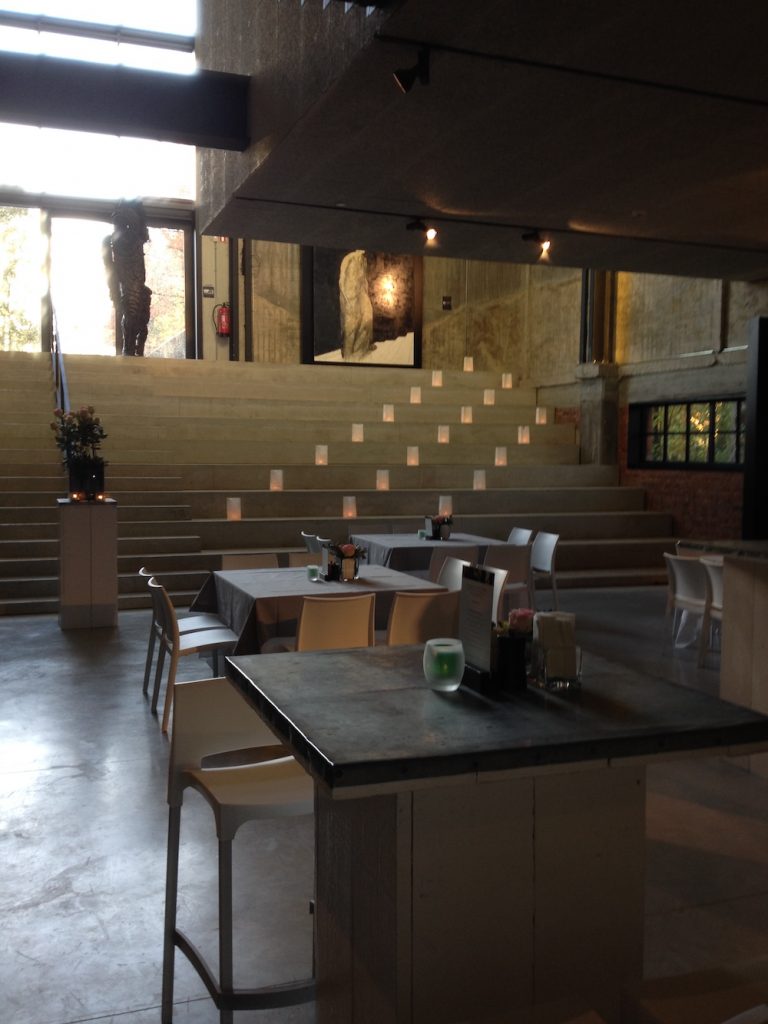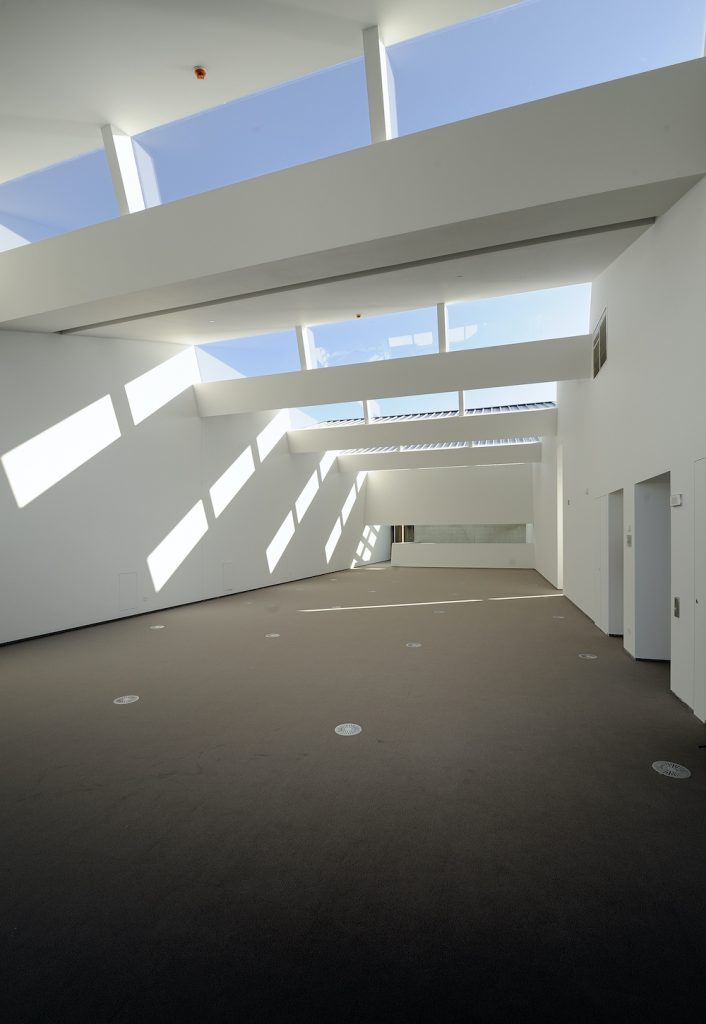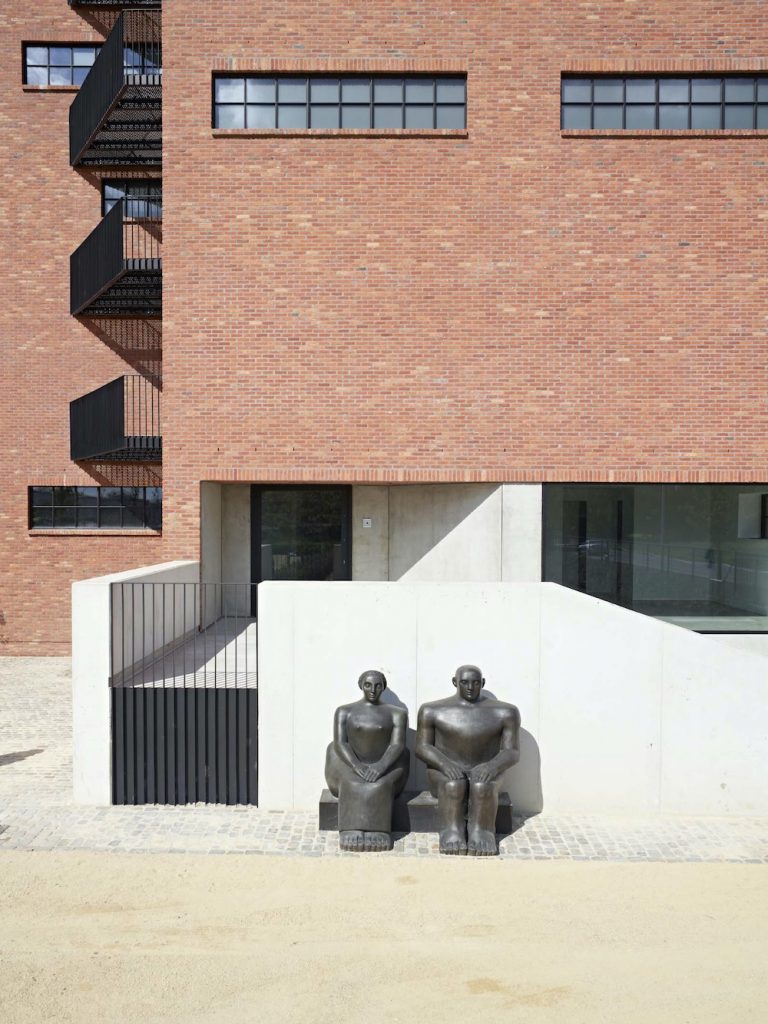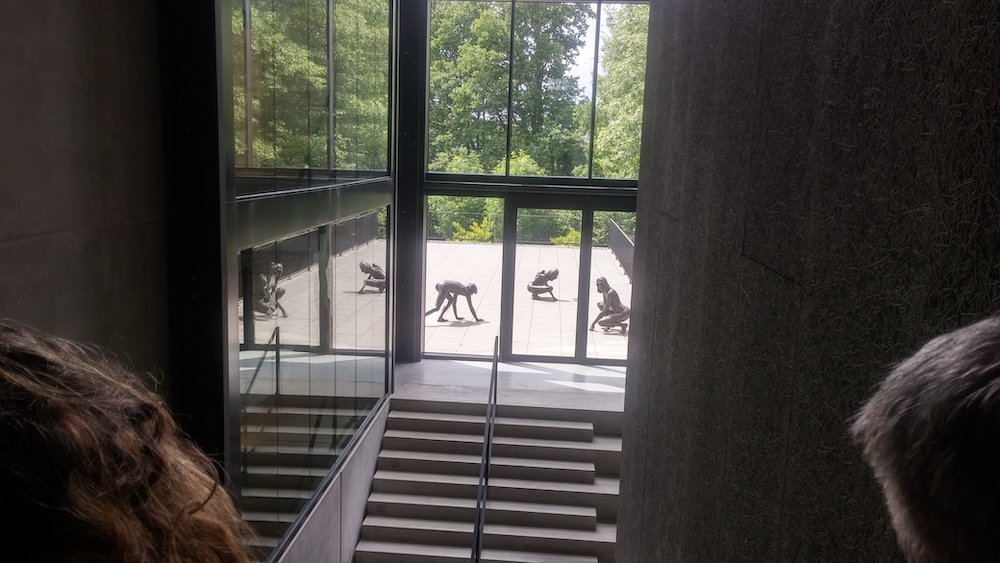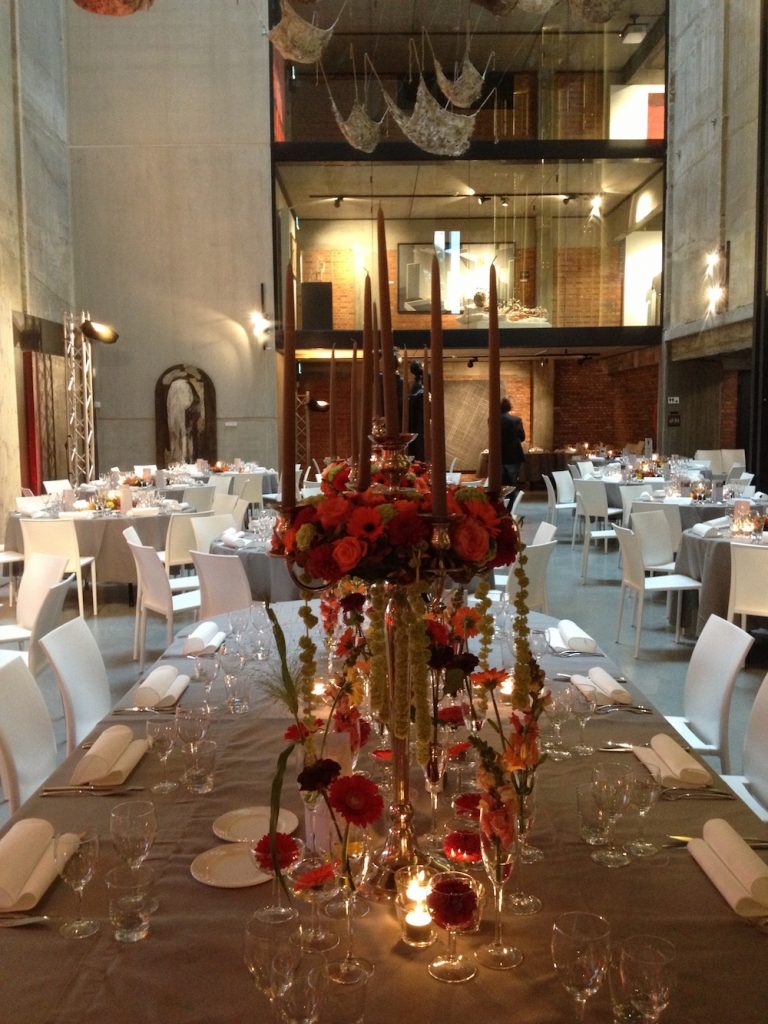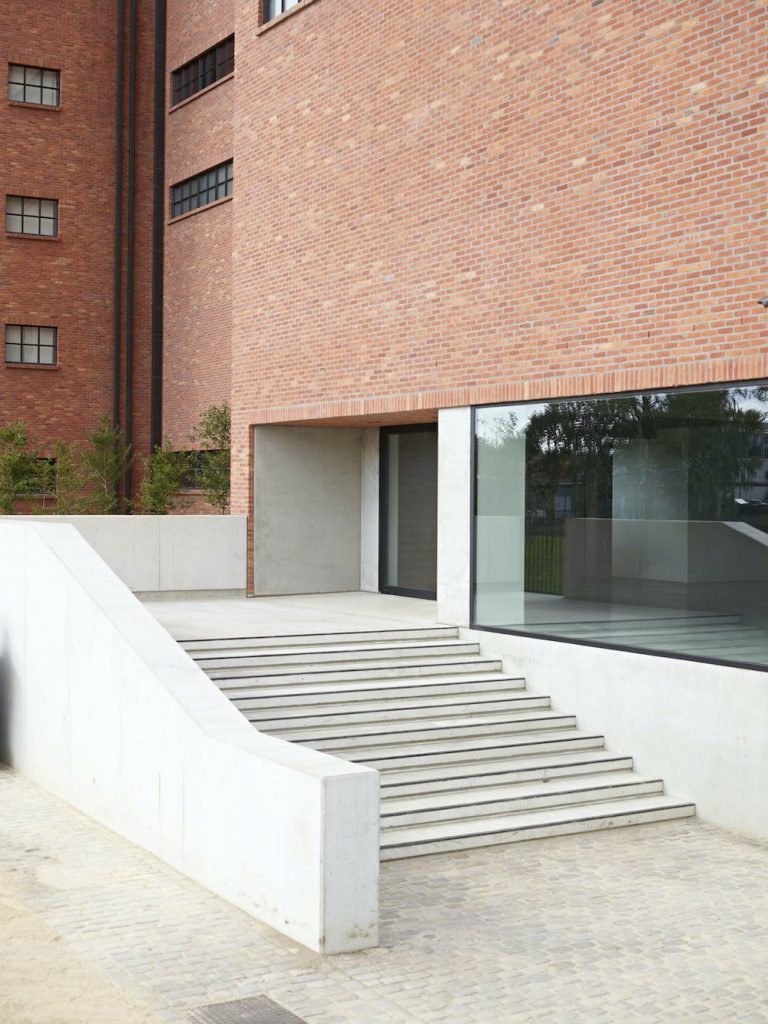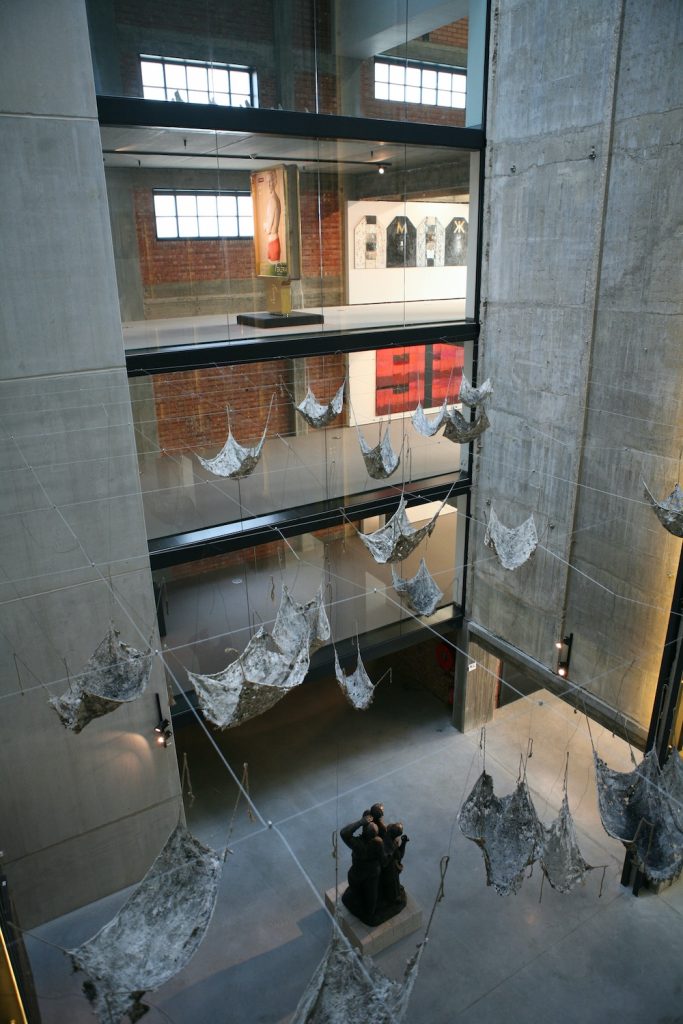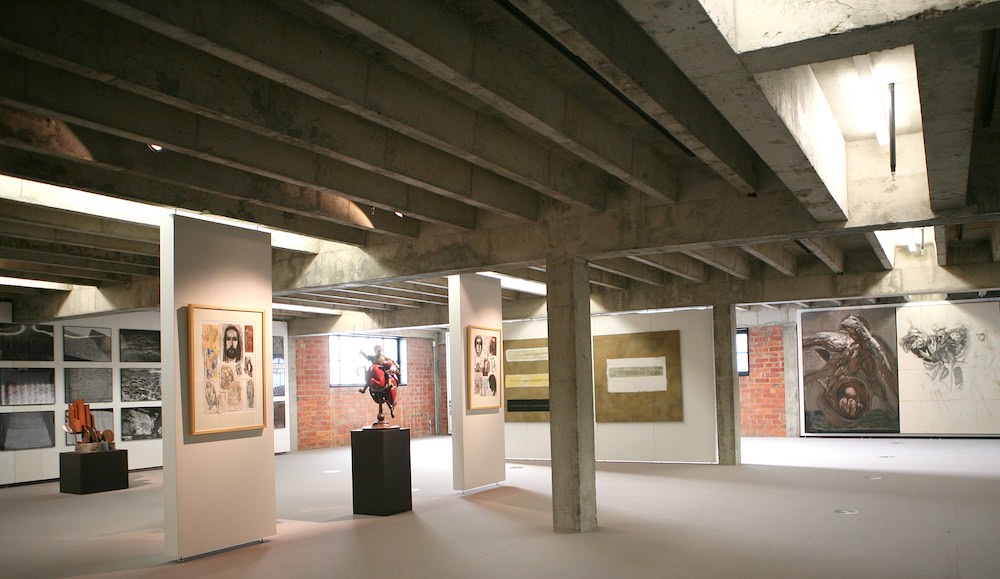 Art Center Hugo Voeten: a unique mix of art and architecture
Immerse yourself in the art from the private collection of entrepreneur Hugo Voeten (1940-2017) and enjoy our inspiring architectural setting. Art Center Hugo Voeten is located in the heart of the Campine region and is surrounded by nature. The industrial architecture quickly reveals its history of being a flour mill once. Thanks to an exclusive renovation by the Belgian architects Wouter Bastijns and Barent Bulcke, the Art Center now houses exceptional modern and contemporary art works. The collection includes work by e.g. Panamarenko, Frans Masereel, Léon Spilliaert, Cirpian Muresan, Thierry De Cordier, Chiharu Shiota and Marlène Dumas.
The Art Center is a multifaceted and flexible location where various business related events can take place. Big, impressive and characteristic spaces make it a very suitable and unique setting to host your event. Think in this case of product presentations, meetings, incentives, receptions, seminars, lectures, book presentations or special gatherings. Our large, characterful spaces with industrial look provide time and again the perfect framework for your event.
We offer two specific event spaces. The Silo on the ground floor creates a magnificent sense of space, thanks to an impressive void that reaches all the way to the top of the building. It is equipped with multifunctional tribune stairs. More intimacy can be found in the central part. On the adjacent terrace, you can enjoy the green surroundings of the towpath along the canal. Our Penthouse on the top floor of the building offers a beautiful, light and pure space. The small adjoining roof terrace can also be used when the weather is nice.
It is allowed to arrange the two event spaces according to your own taste. They can e.g. be separated into smaller sections and bigger groups can use the two spots simultaneously. In short, the Art Center is perfectly suited for a wide range of business related events.
Before, after or during your event a guided tour through the art collection can be scheduled and tailored to your needs. Our specialised guides accompany you in various languages and share amazing stories behind the beautiful artworks and architecture with you. As regards food and drinks, we collaborate with two preferential catering partners or you can appoint a caterer of your choice.
The Art Center is centrally located in Herentals in the vicinity of the E313 driveway exits. Guests driving by car from Antwerp (30 km) or Hasselt (50 km) reach our venue within 40 minutes. We have a parking lot on site and can provide extra parking places on request. Various bicycle tracks flank the Art Center and the Herentals train station is only 3 km away. You find a couple of bus stops within walking distance from us.
We are looking forward to collaborate soon. Don't hesitate to contact us to get further acquainted or schedule an onsite meeting with us.
Activities
Conference
Event
Meeting Room
Facilities
Air conditioning
Auditorium
Private Parking
Location
Green
Near motorway
Ringroad
Trainstation
Waterside