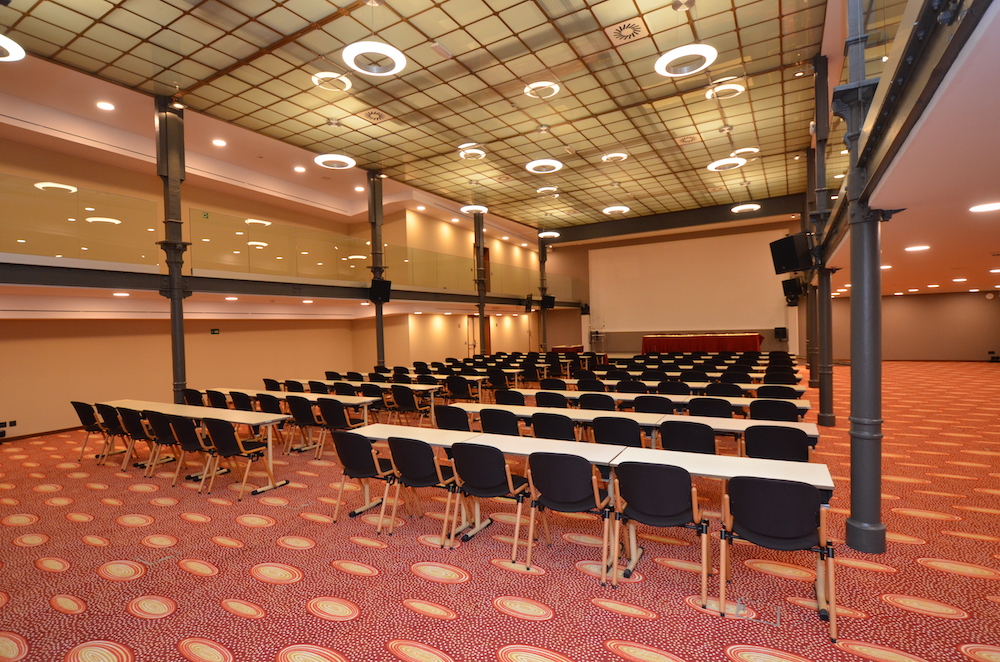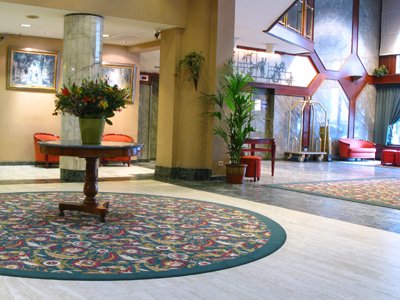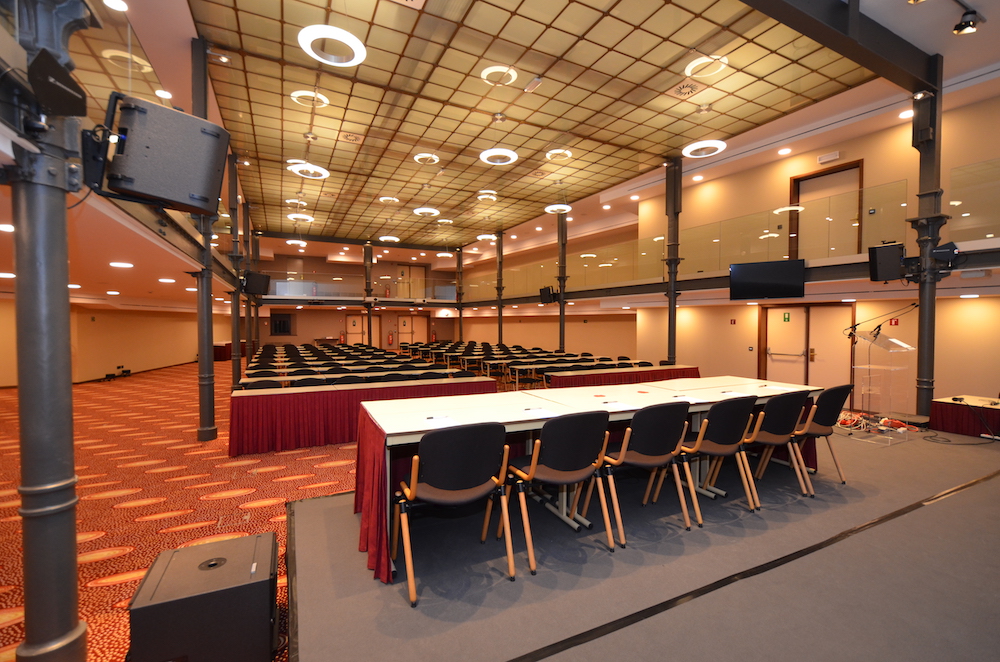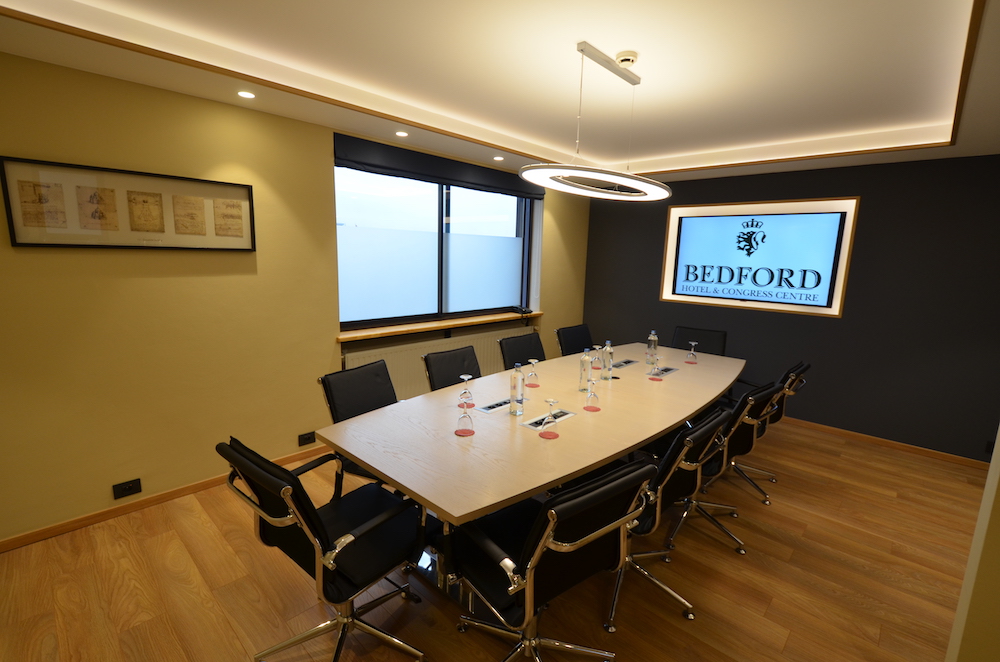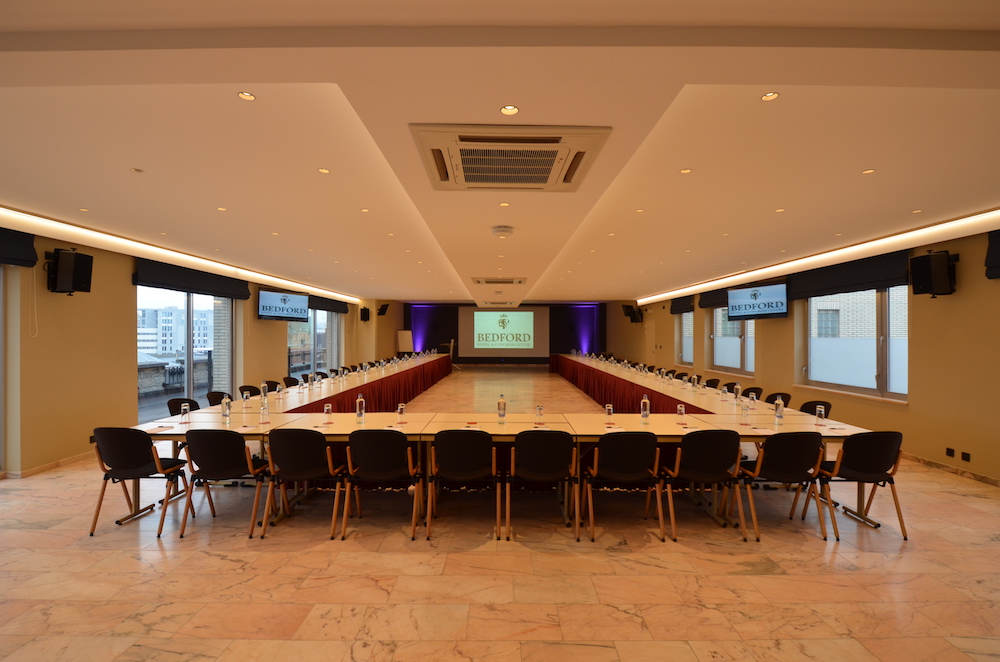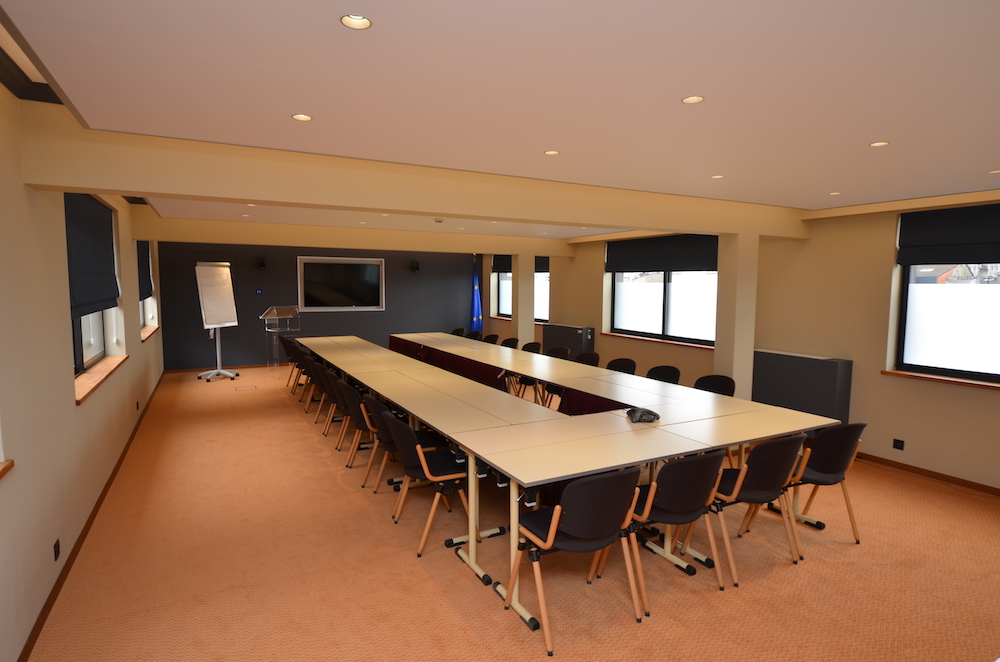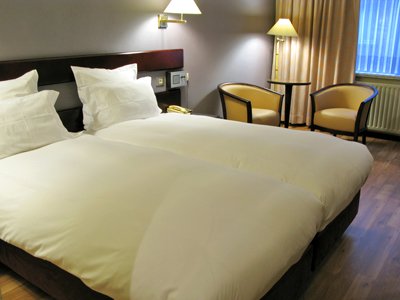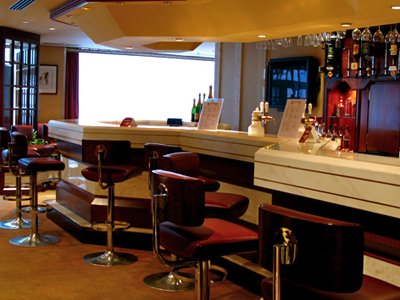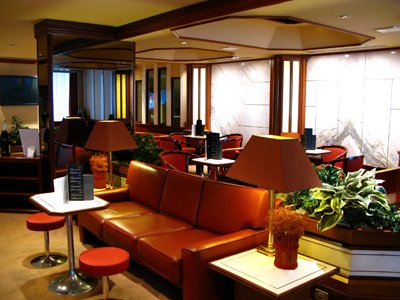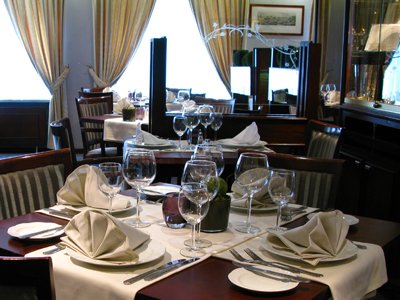 Bedford Hotel & Congress Centre
The Bedford is an elegant hotel in the centre of Brussels, 450 metres from the Grand-Place. With its 326 guest rooms and 17 meeting rooms on different floors, this stylish contemporary hotel offers almost limitless possibilities for the organisation of meetings, events or conferences. The art deco Armstrong Room measures 805 m² and can receive up to 450 guests in theatre format. The Hotel Bedford has parking for 200 cars and is just a few minutes from the Gare du Midi railway station, making it very easily accessible for international conference delegates who come to Brussels by Thalys or Eurostar. Whether you are looking for a venue for a group of conference delegates or just a few seminar participants, the Bedford offers hospitality and refined service right down to the last detail.
Activities
Conference
Event
Meeting Room
Location type
Blackbox
Hotel
Restaurant
Facilities
Air conditioning
Auditorium
Catering Service
Fitness Center and Sauna
Overnight
Private Parking
Restaurant
Room service
Suites
WiFi
Location
Airport
City Center
Near motorway
Ringroad
Meetings
From the 17 meeting rooms from 16 to 805 m², spread over the different floors of the hotel, select the setting that's best for your meeting: from private gatherings to major (international) conferences. The Galileo Room, for example, can accommodate up to 180 participants, and offers a breath-taking panoramic view of the historic buildings of central Brussels and the Grand-Place from its magnificent 87 m² terrace. All rooms are arranged according to your wishes and have state-of-the-art audiovisual equipment operated by the hotel's technicians, ensuring that your event goes flawlessly. Catering that's tailored to your needs makes your meeting experience complete.
Conferences
With its 805 m² of floor space and its 40 m² projection screen, the Armstrong Room is the ideal location for your next conference. The conference area is right next to the hotel's large car park. The huge adjoining John Glenn foyer can be used for coffee breaks, buffet lunches, exhibitions, workshops, etc.
As if this weren't enough, dynamic LED lighting allows your event to be presented in the colours of your corporate identity, creating the desired atmosphere.
Events
The Hotel Bedford is the venue of choice for any type of business event, from corporate drinks to business dinners. As soon as you walk into the hotel's grand lobby with its mezzanine, you are struck by the friendly atmosphere. An additional advantage is the enormous capacity and variety offered by the Hotel Bedford. You can welcome up to 560 guests for a banquet in the Armstrong Room just as easily as 170 guests for an event in the Marco Polo Room.