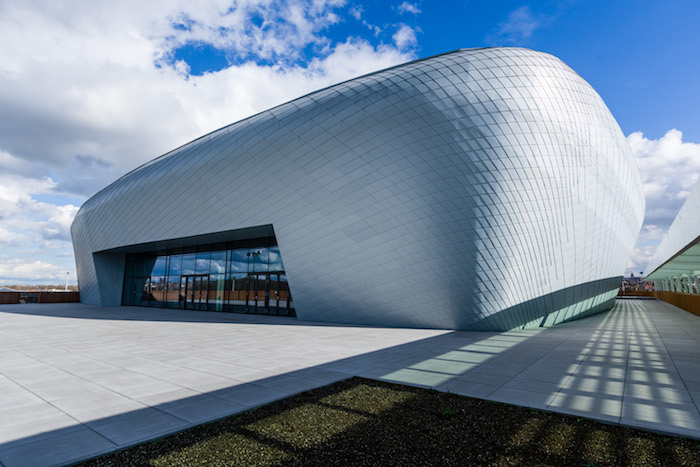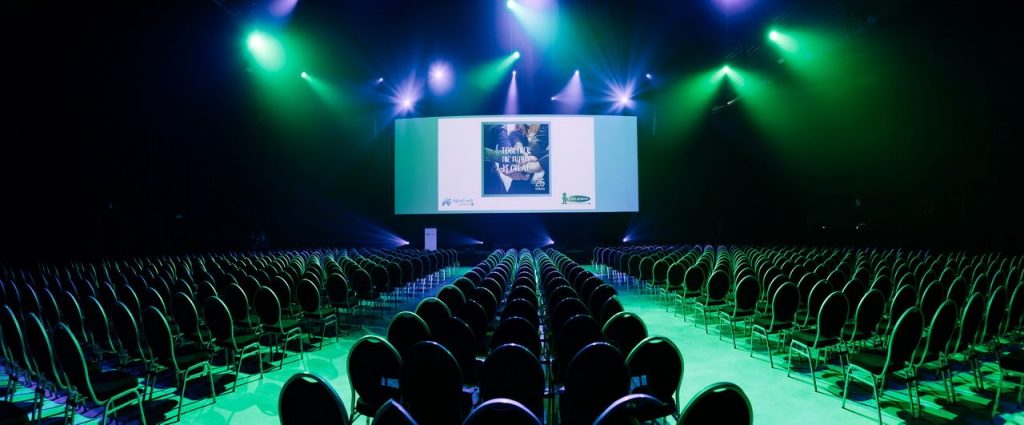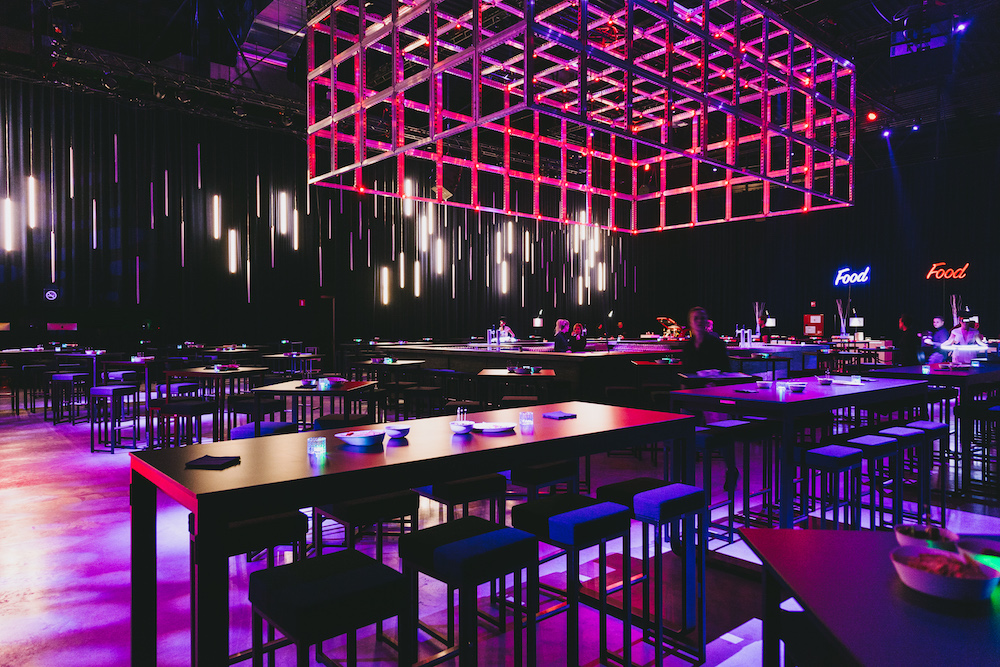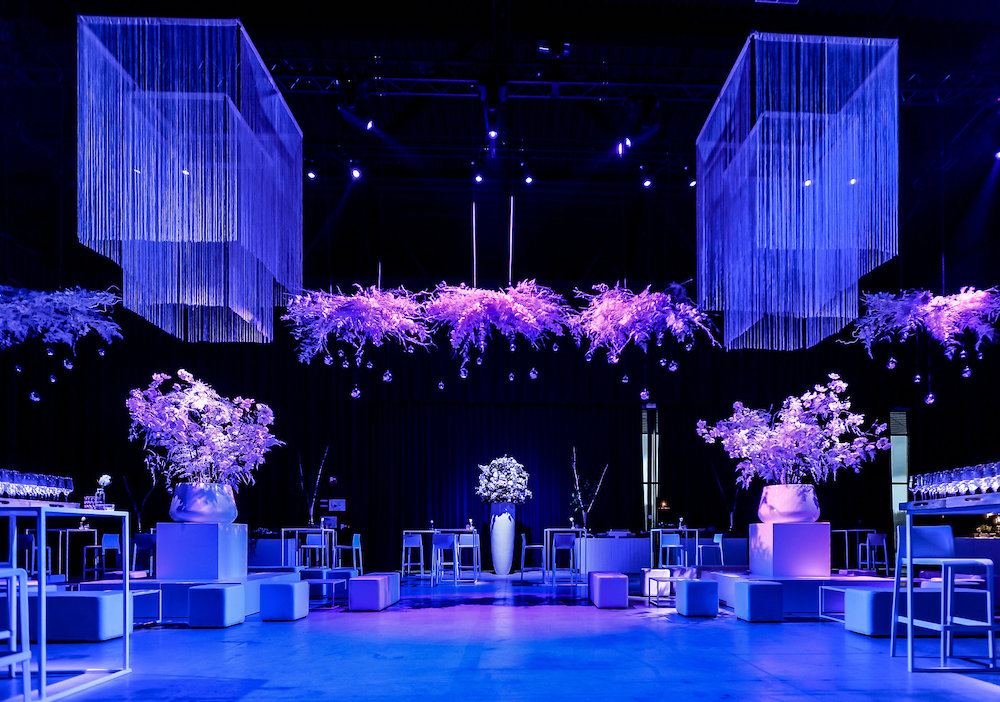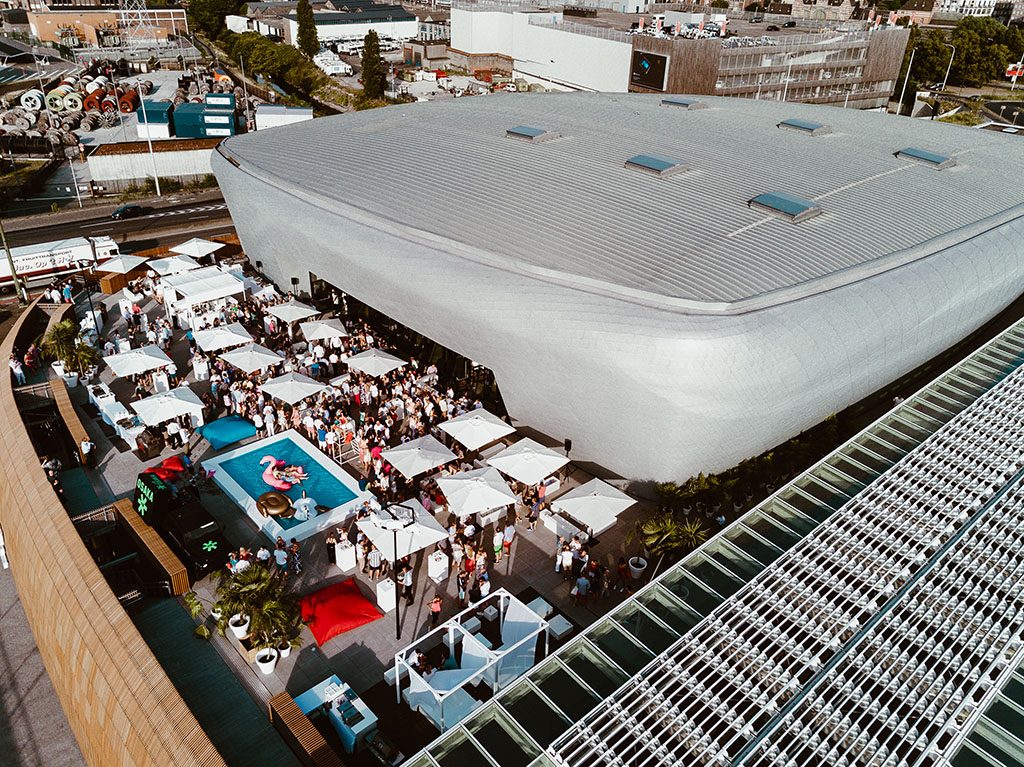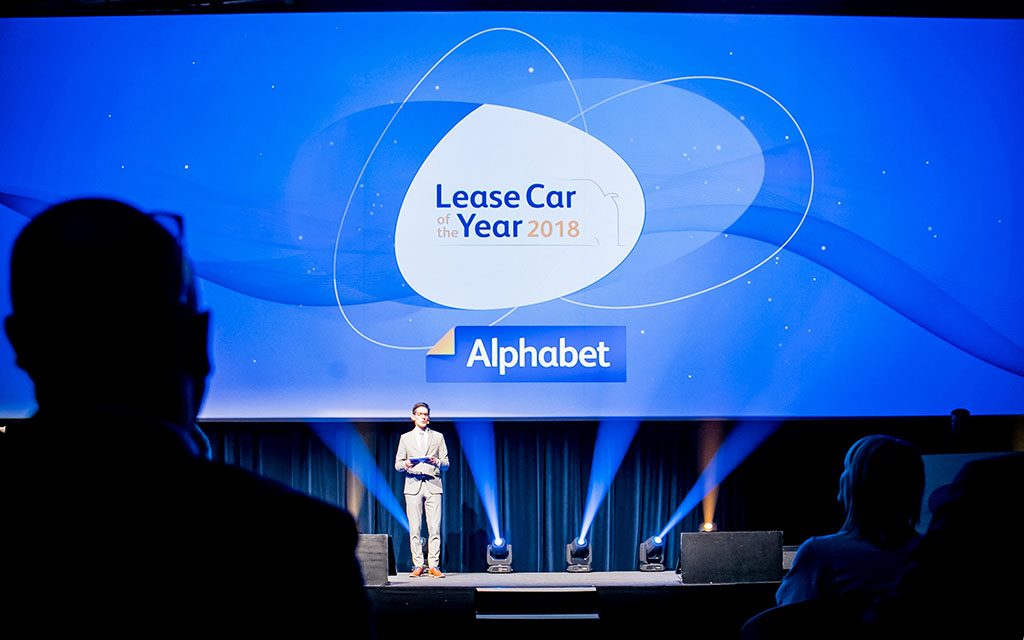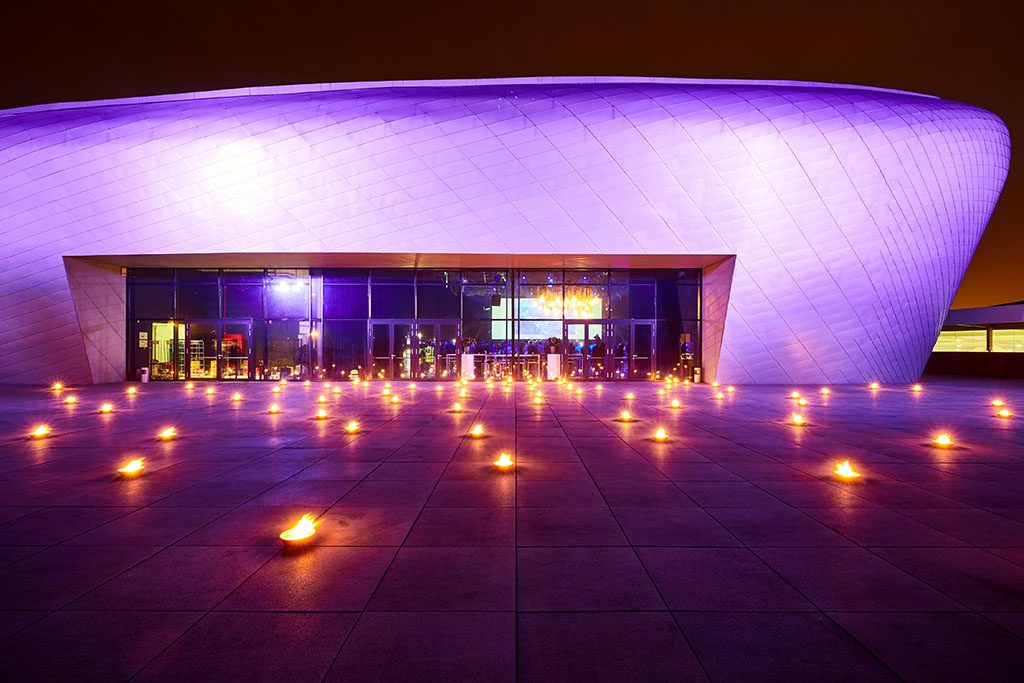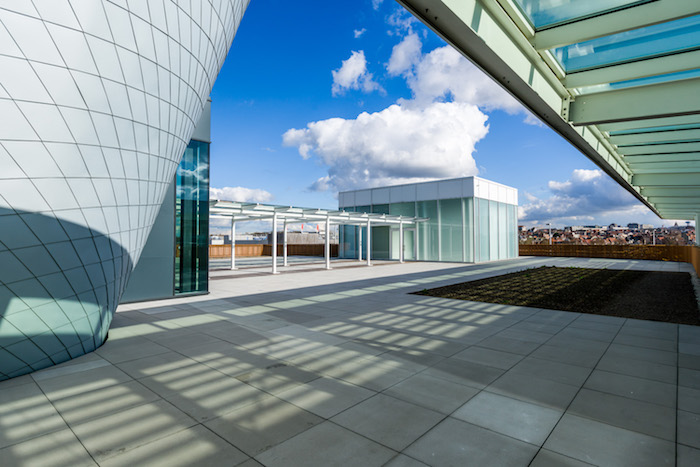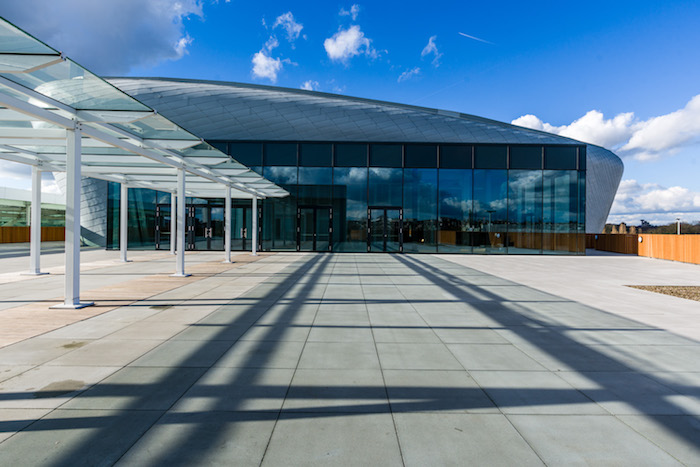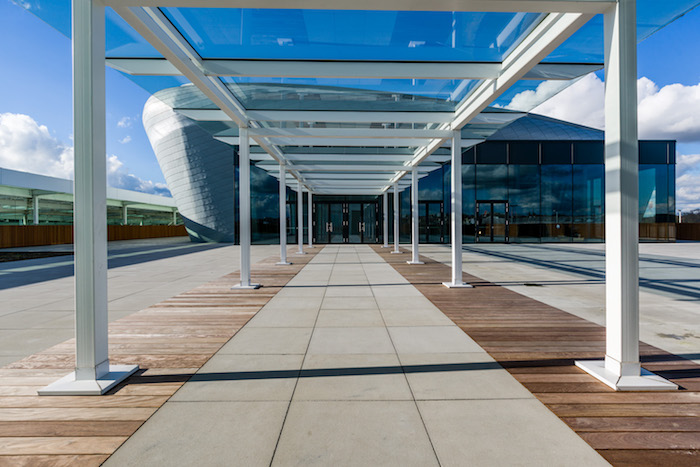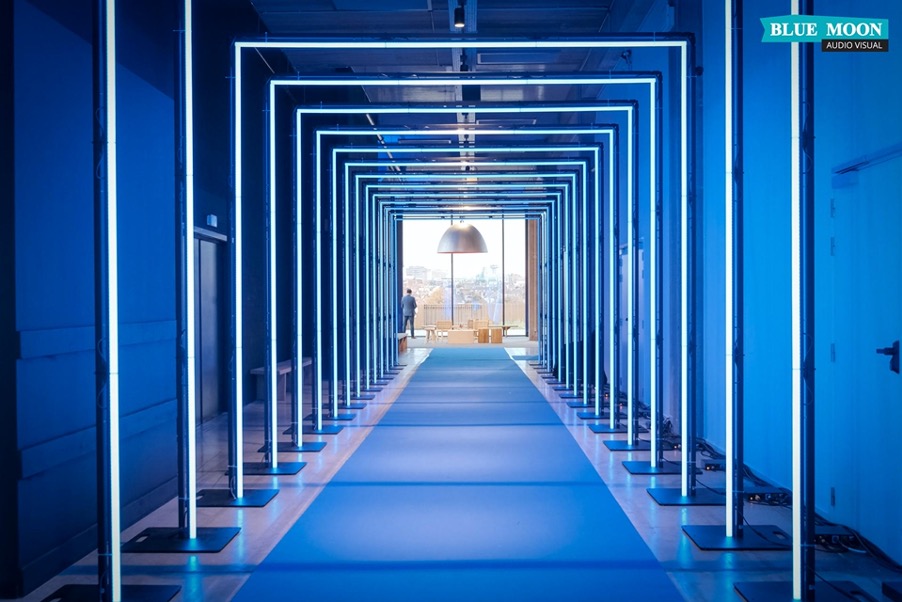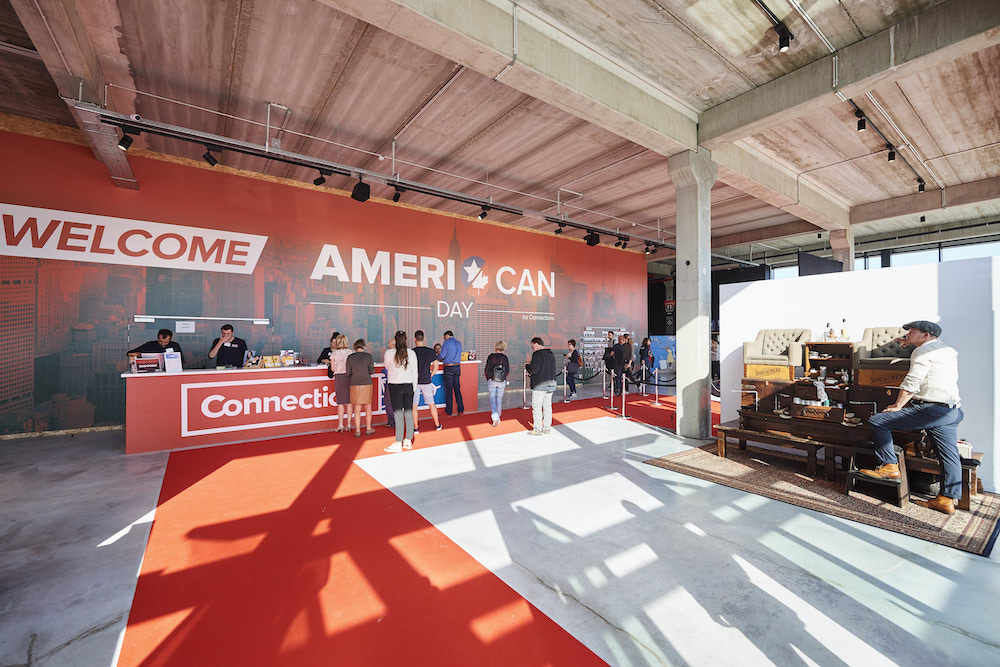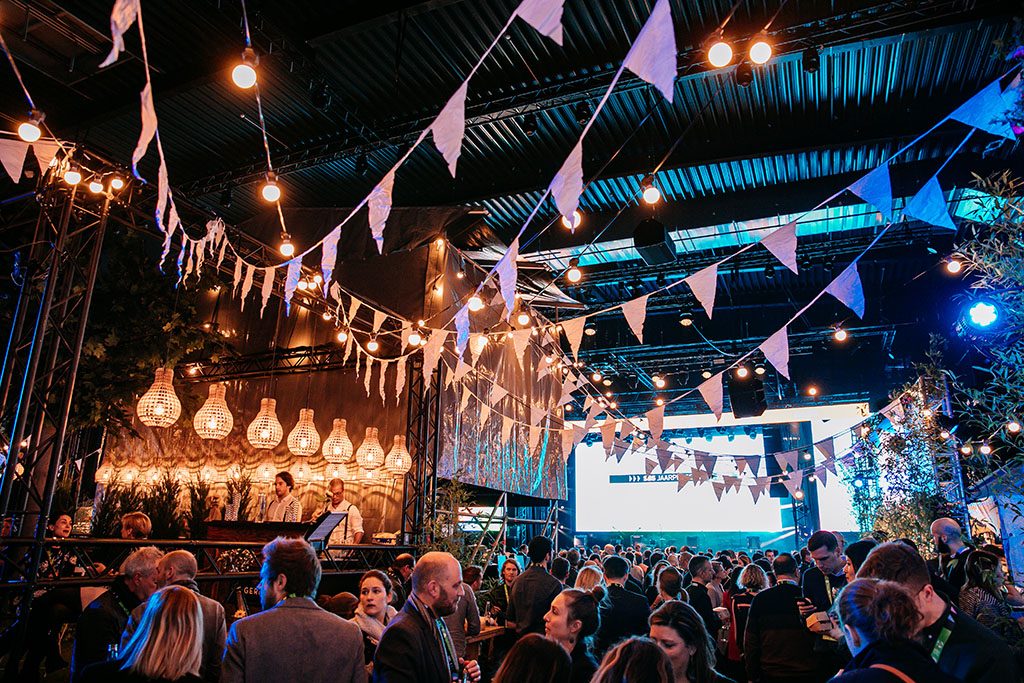 Located on top of the shopping district Docks Bruxsel, Docks Dome is both a modern and impressive event space with two panoramic terraces looking over the Laeken gardens. A royal panorama!
This space is perfect to organize receptions, conferences, product launches, award ceremonies or staff parties! Thanks to its 3000m2, the room can welcome up to 1400 guests. The enormous surface of 3000m2 of the Docks Dome ensures that all the guests  will be respecting appropriate social distancing of 1.50 meters.
The space has two panoramic terraces as well as a reception area and a main corridor that link the terraces to the event space. The walls are covered in dark blue velvet tissue that allow the room to be split into 1, 2 or 3 zones. Give your event the place that it deserves! Natural light is also let into the room thanks to many glass doors.
A technical kit provided by ADC Production (lighting, sound and video) is available. Docks Dome does not impose any caterers, which is amazing for Brussels! Add to that the fact that the venue is easy to get to, whether you are coming by car or public transport. There are also 1700 parking spaces at your disposal.
Docks Dome  is a Belgian company specialized in venue management which also organizes events from A to Z through offering an event package with additional services besides the mandatory ones that come along with the rental price of the venues. Docks Dome aims to create a customer experience through event organizing.
We make sure to choose the right partners in logistics, catering and security. It is primordial for our company to work with collaborators who will ensure the respect of the measures on social distancing and the hygiene rules determined by the authorities.
Finally, thanks to their effort concerning sustainable development, Docks Bruxsel's and Docks Dome's builders obtained a certificate of excellence BREEAM.
Activities
Conference
Event
Meeting Room
Location type
Black box
Blackbox
Industrial
Facilities
Air conditioning
Auditorium
Car charging point
Location
Airport
City Center
Near motorway
Ringroad
Waterside
Congress
Docks Dome is the perfect venue for your congress: the venue can host 1400 guests and offers a 14 meters wide screen and a podium, as well as basic sound, light and video provided by ADC Production.
Events
Organize any type of events you wish! All types of events are possible: fairs, meetings, seated dinners, product launches, staff parties, award ceremonies… The adjustable units will help you set up your event. You could think of a car launch as the venue has a goods lift and can host a car.