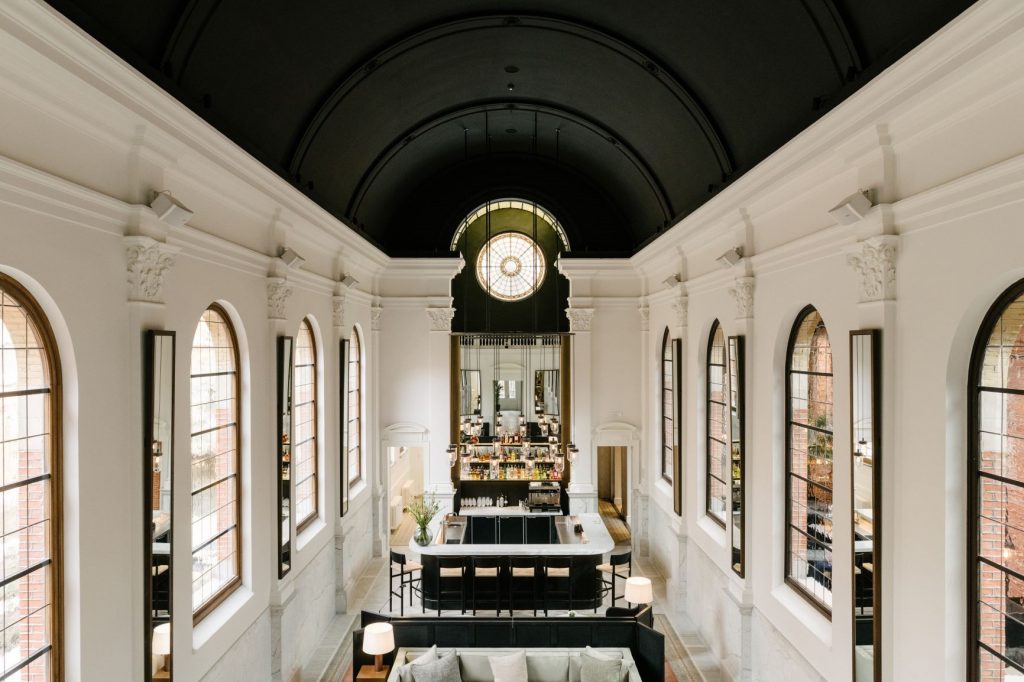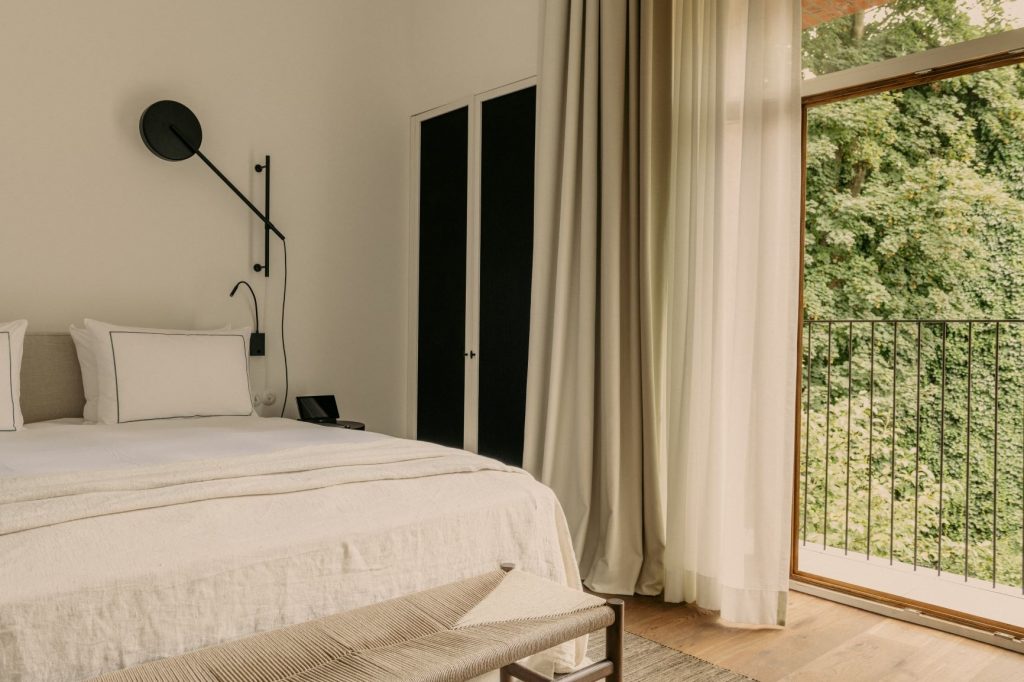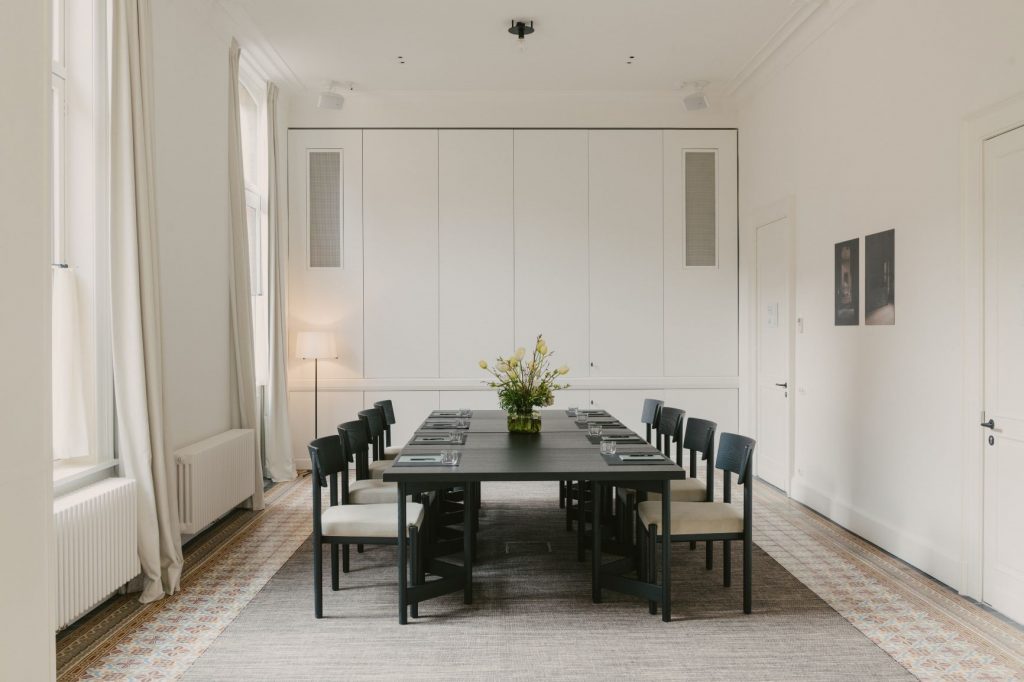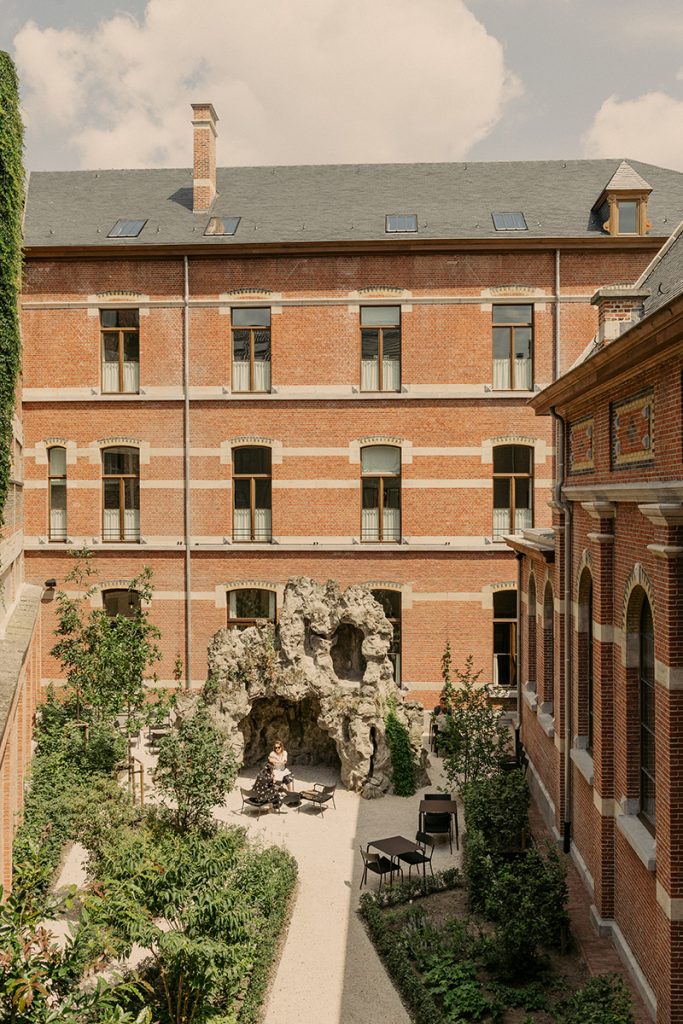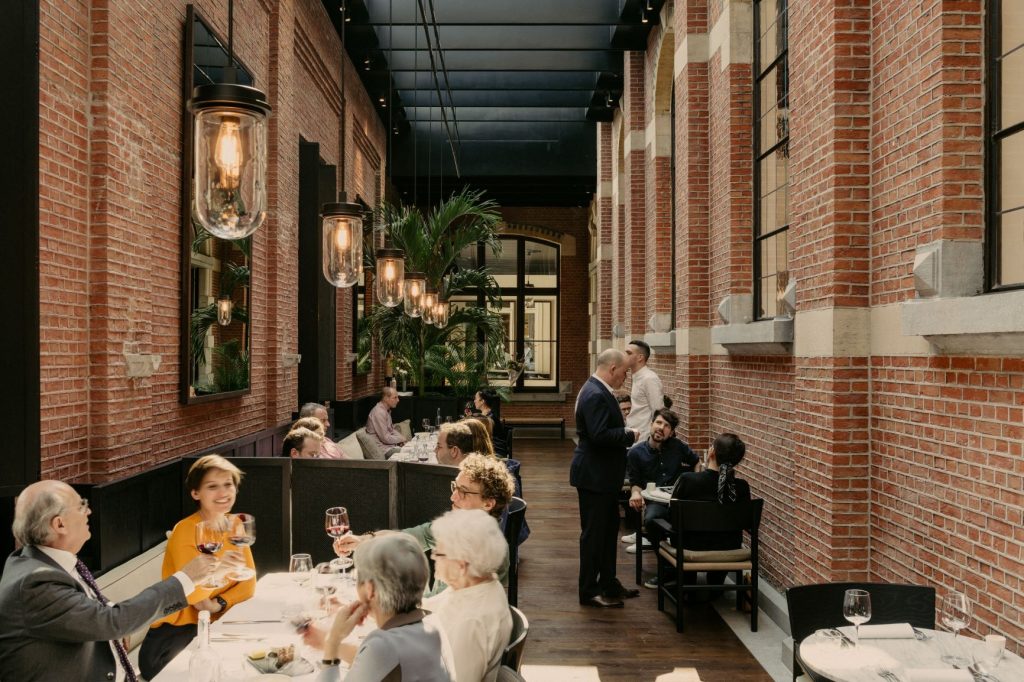 August: Spend the Night and Meet in a Modern Place of Peace and Tranquility
August is a modern place of peace and tranquility, charming with modernist accents. A hotel, with restaurant, bar, wellness and gardens in the middle of the lively metropolis of Antwerp. The name therefore refers to the former Augustinian monastery, located on the site of the former Antwerp Military Hospital. The beautiful accommodation is located in the middle of a bustling part of the city. Surrounded by restaurants and bars, however, the hotel offers an oasis of tranquility, including its own swimming pond and relaxing gardens to stroll around. Every detail in the building has been carefully designed for total comfort: custom-made furniture, iconic lighting, hand-woven carpets, hand-glazed tiles, ceramics, tableware and much more.
Activities
Conference
Event
Meeting Room
Facilities
Air conditioning
Catering Service
Overnight
Private Parking
Restaurant
Room service
Location
Airport
Trainstation
City Center
Near motorway
Ringroad
Stay Overnight
The former monastery has 44 rooms and suites, varying between 16 and 41 square meters. The rooms are equipped with a double bed, a flat-screen TV, air conditioning, a laptop safe, a fully stocked minibar, a wireless speaker, Egyptian bedding, a private bathroom with a walk-in shower (some rooms have a free-standing bath) and Bamford toiletries. The rooms are a warm tribute to the dedicated way of former Augustinian life, but without forgetting all the modern amenities. Moreover, no room is identical, with the emphasis on the unique character of the entire site. Warm and high-quality materials welcome you during your stay.
Bar and Restaurant
Elegant drinks and hearty meals are served in Bar August, located in what used to be the chapel of the monastery. The hotel's restaurant offers a seasonal menu with the emphasis on local and seasonal products chosen by Nick Bril, in-house chef.
Meetings and Events
The restored monastery offers a separate meeting location that is inspiring. August has three meeting rooms available, as well as a private lounge and a pavilion in one of the gardens. The meeting rooms and the pavilion are available for small and medium-sized events, from 2 to 32 people. Reservations can be made per day or half a day. A wide range of packages are of course possible: coffee, lunch, drinks, hearty meals and/or private dinner. All meeting rooms also feature high-speed Wi-Fi, custom-made furniture, hand-woven carpets, natural daylight, modern AV materials, great acoustics and an experienced and solution-oriented staff to help and guide.
Relaxation
Relaxing after a long meeting or a short break during a seminar? Stroll around the gardens and discover the green oasis within the walls of this historic location. Those who wish to de-stress completely can visit the wellness: sauna or hammam. You can cool off in the outdoor shower on the adjacent 'Cour Anglaise' or in the outdoor swimming pond.