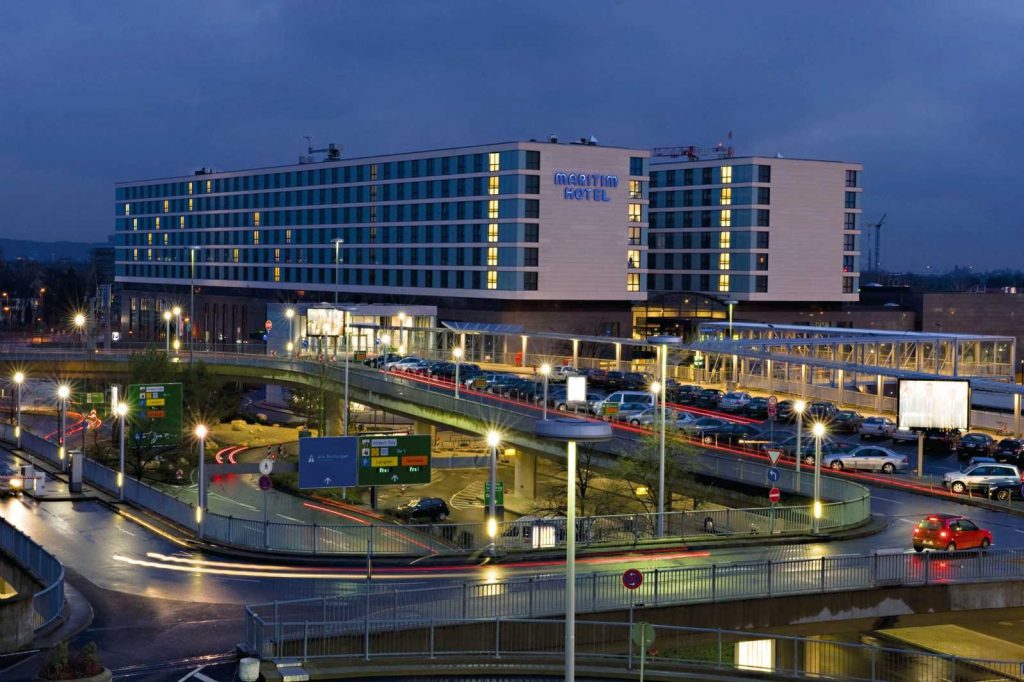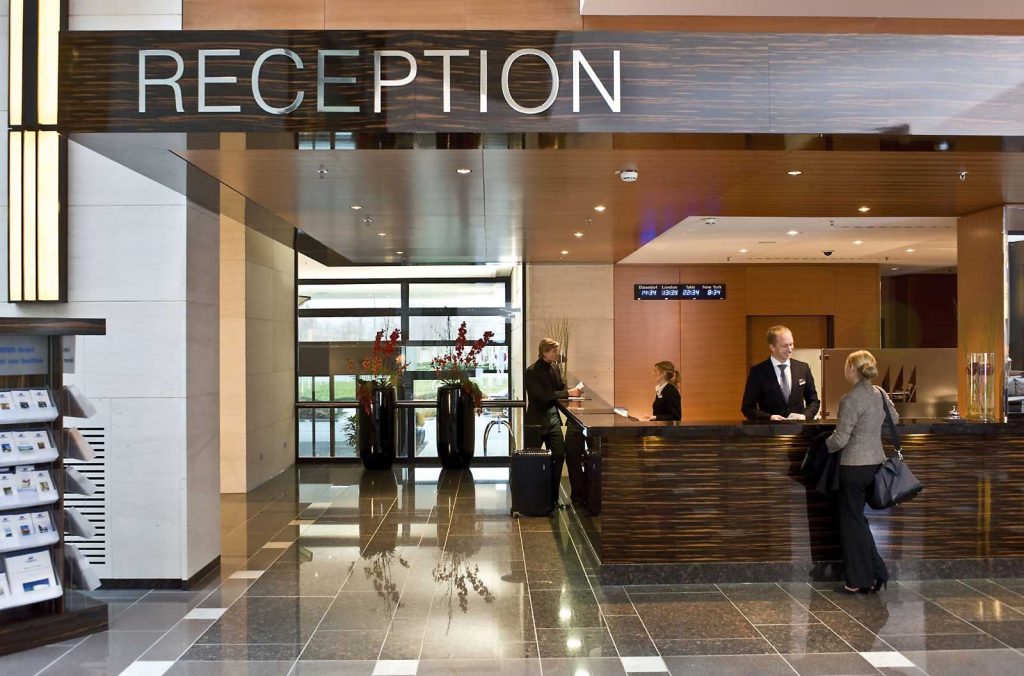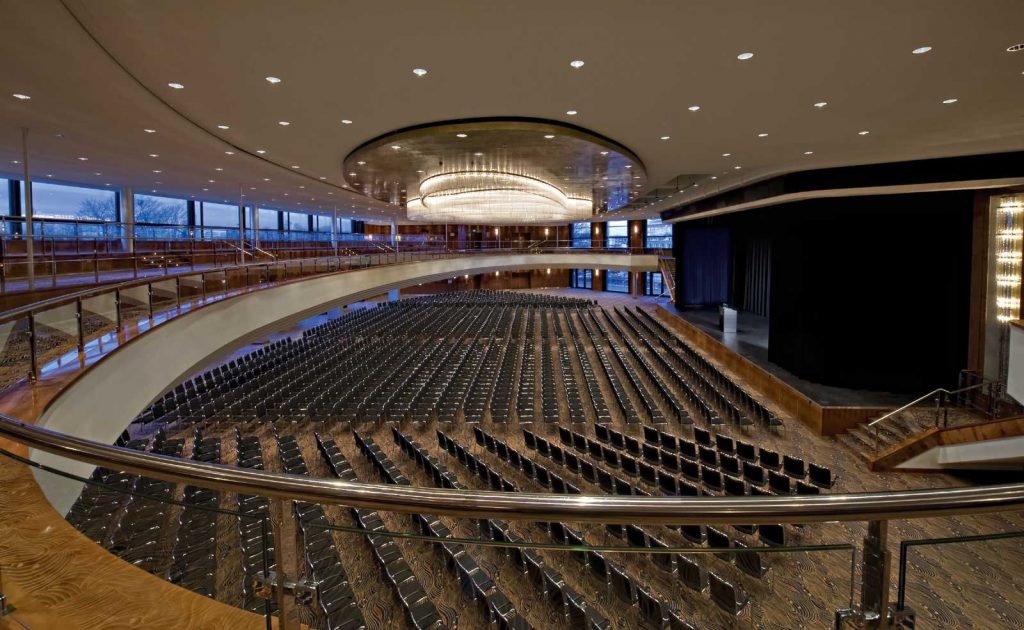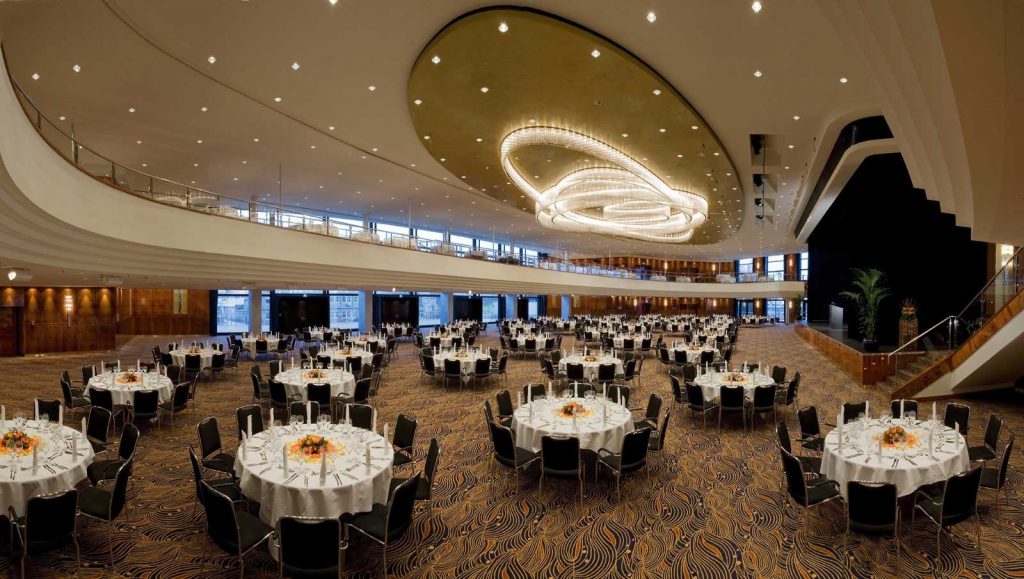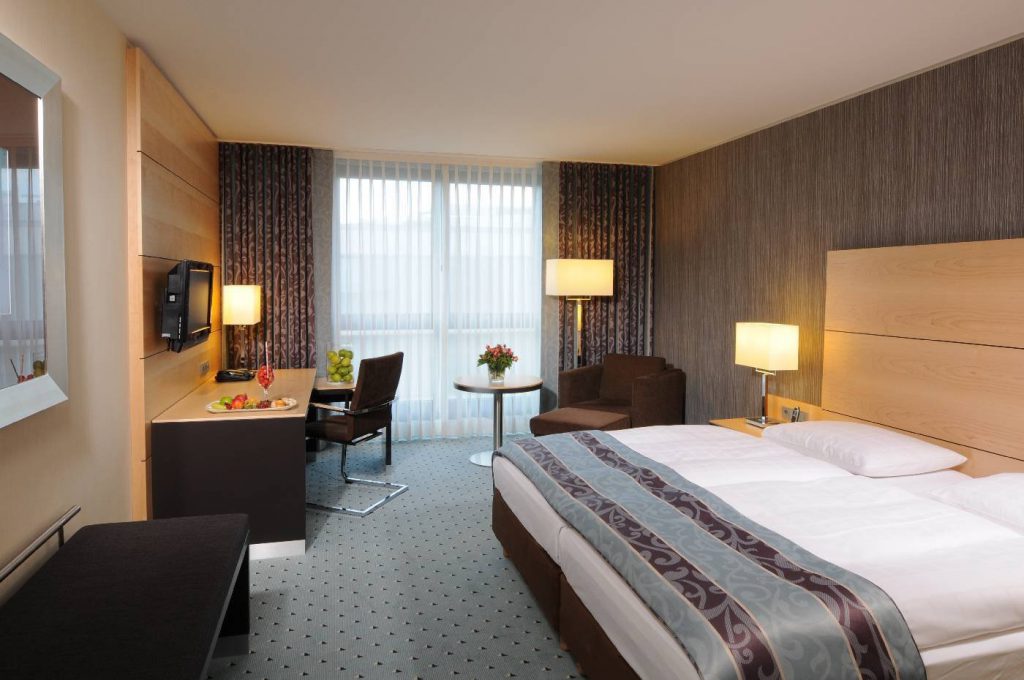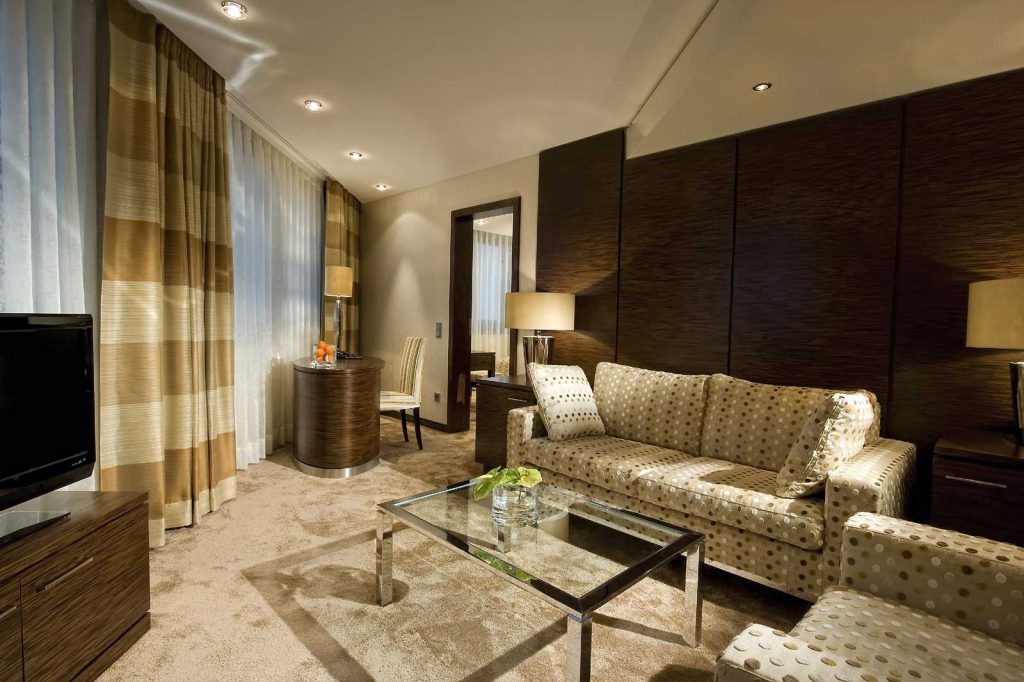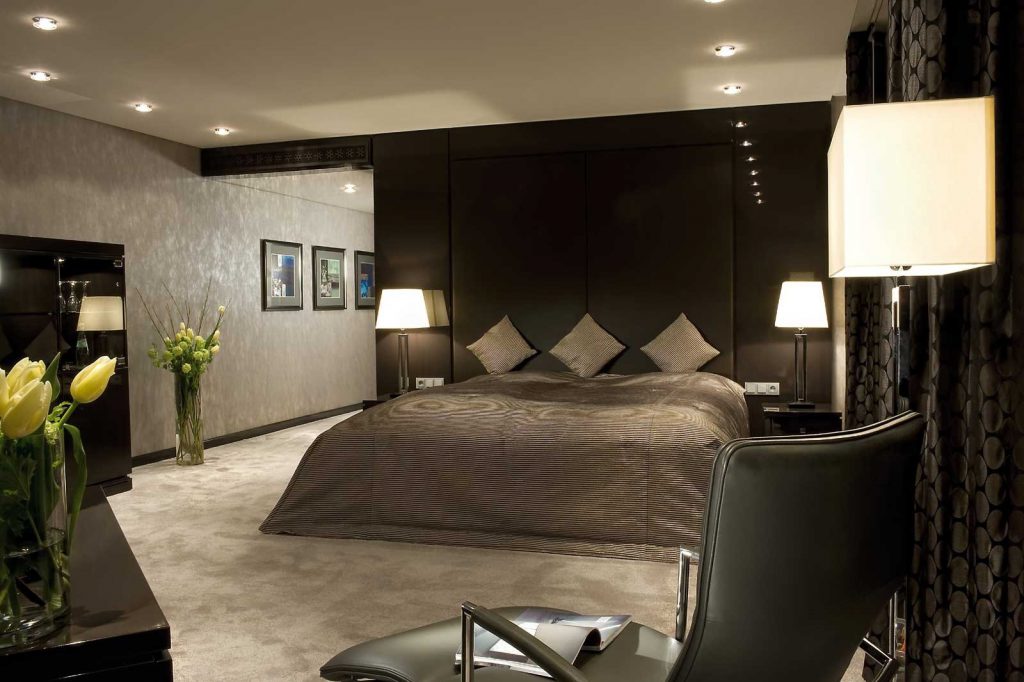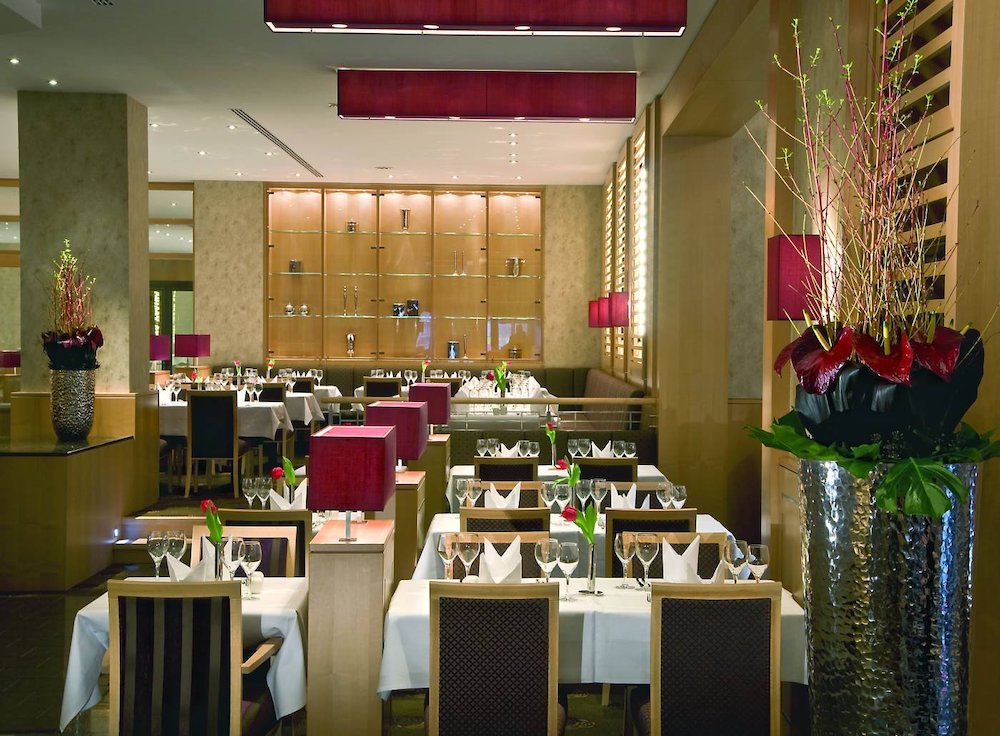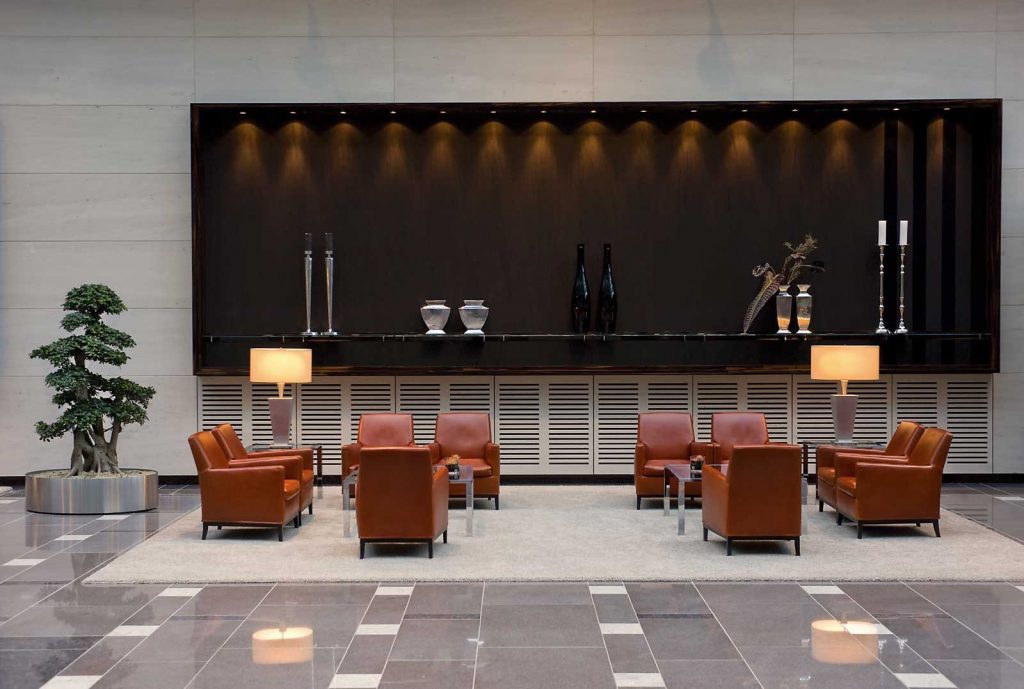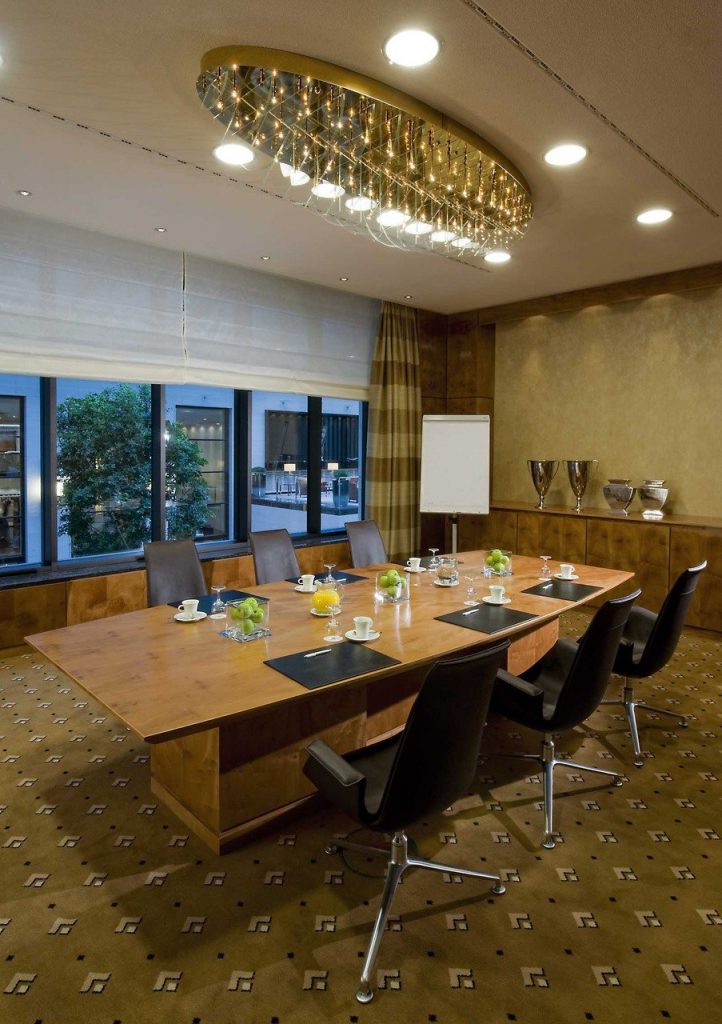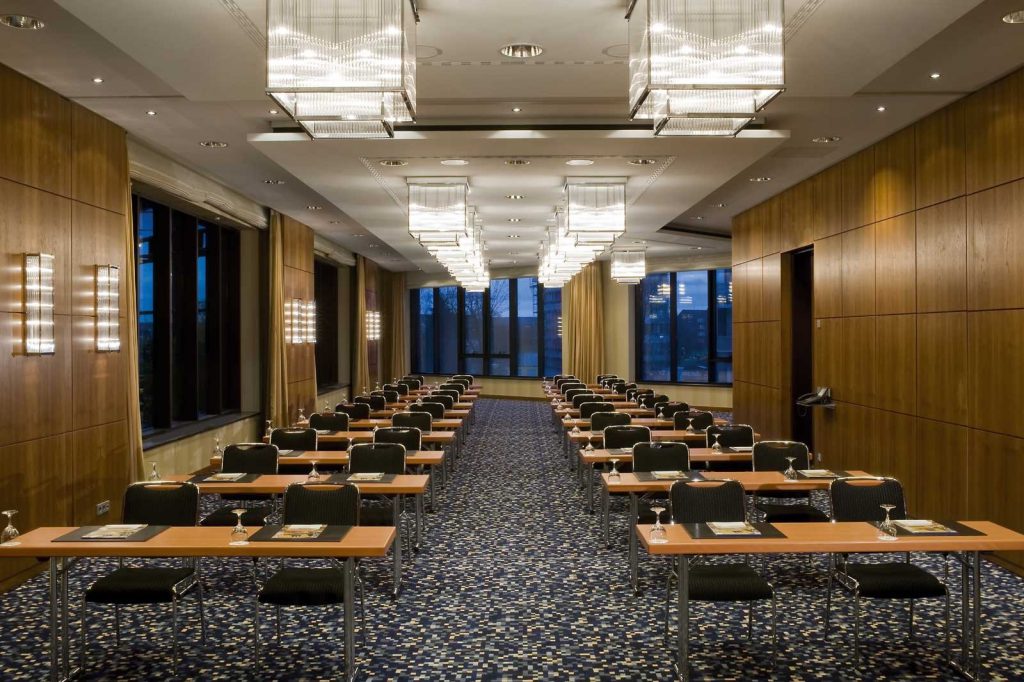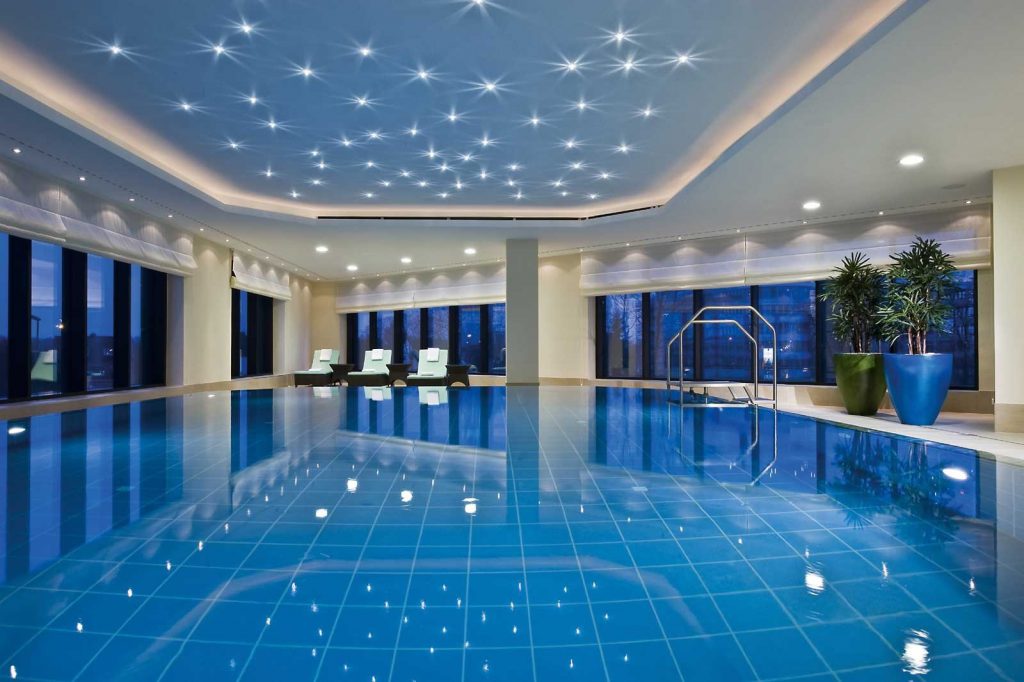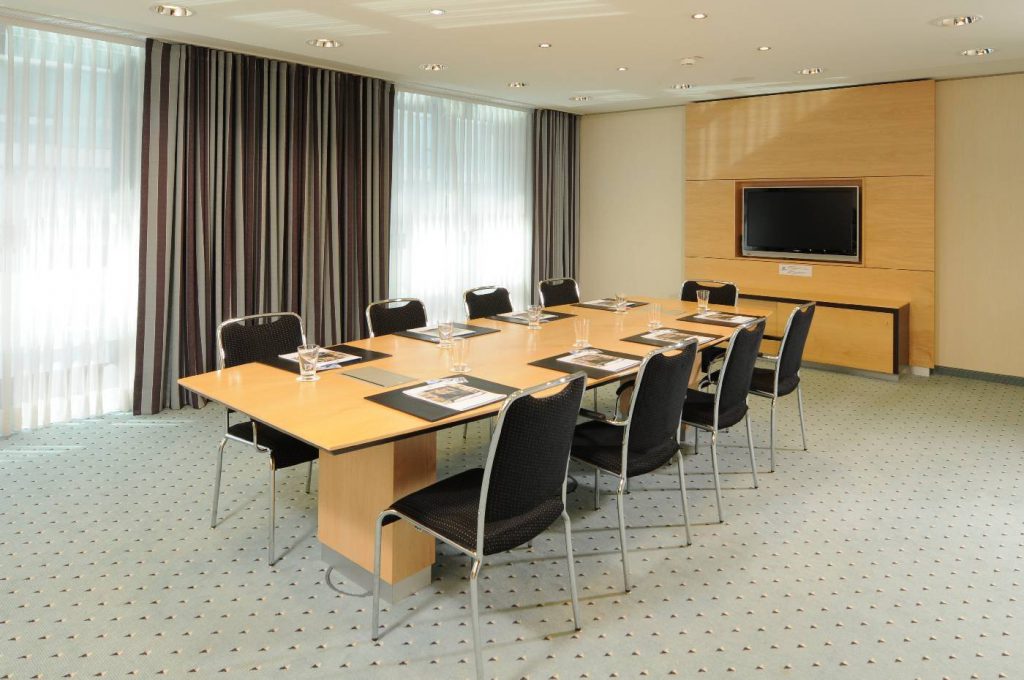 Directly connected to the Dusseldorf airport, a first class hotel experience awaits you. Enjoy the perfect combination of modernity, elegant design and a luxurious ambience.
You can get to the airport without getting your feet wet, using a pedestrian over bridge.
The city of Dusseldorwith the elite shops along the Koeningsallee and the nightlife area are just  a few stops away. The near by Trade Fair premises are also eaily accessible with public transport.
Architecturally unique, it boasts a fantastic location with direct access toAirportCityand the terminal. 533 elegant spacious rooms including 38 suites.
6 Restaurants and bars with international and local specialities.
Exclusive wellness area with swimming pool, sauna, steam bath, fitness and sauna.
Underground parking with 450 vehicles.
Activities
Conference
Event
Meeting Room
Facilities
Air conditioning
Auditorium
Catering Service
Fitness Center and Sauna
Free high-speed Internet
Overnight
Private Parking
Restaurant
Room service
Suites
WiFi
Location
Airport
City Center
Near motorway
Ringroad
Meeting and congresess
With a combined event capacity for as many as 5000 people this Maritim  hotel is the largest North Rhine Westphalia conference hotel.
With a meeting capacity of 33 meeting rooms and up till 5000 delegates.
Make your own meeting packages choice, the Maritim Exclusive or à la carte packages but also the "Think Green" meetings. In addition to environmentally friendly stationary and food we selected fair trade products for you from regional suppliers.
Congres
The Maritim Hotel has been expertly organising and managing conferences and events of all sizes and types for over 40 years. In addition to its own comprehensive facilities in 32 destinations throughout Germany, the company also provides its valuable know-how for events taking place in external venues. With our passion for perfection and attention and innovative ideas an event will prove an enduring highlight for all involved. Our experiences event professionals take care of every wish from the initial inquiry till the last encore with our M.E.C.S program.
Events
Entrust us with your wishes and goals and let us inspire you with creative ideas and solid proposals. You can then observe the fascinating process of how a convincing concept is converted into rewarding reality enjoying the recognition from your guests and clients.
The comprehensive portfolio includes centrally located city hotels, conveniently located airport hotels, coastal beach resorts, lakeside family hotels, course-adjoining golf hotels and parkland spa hotels.