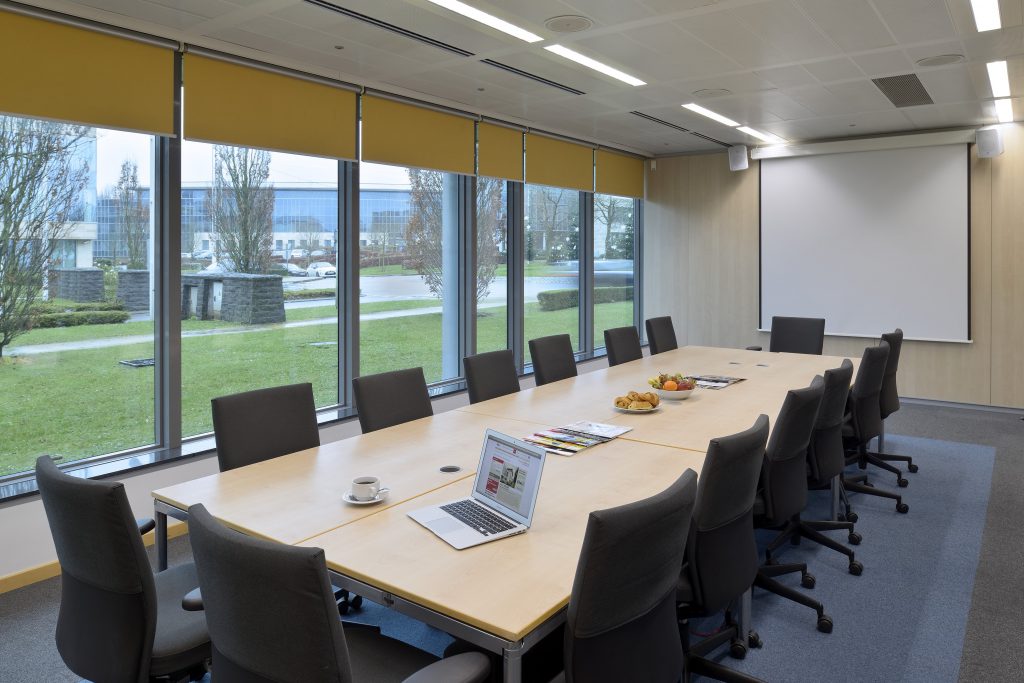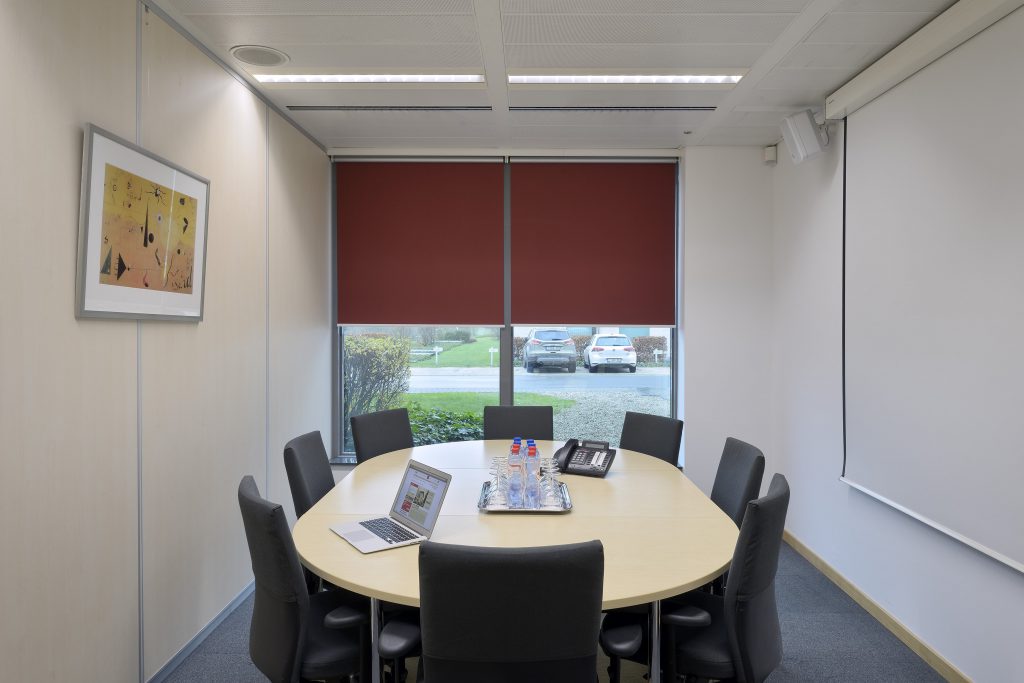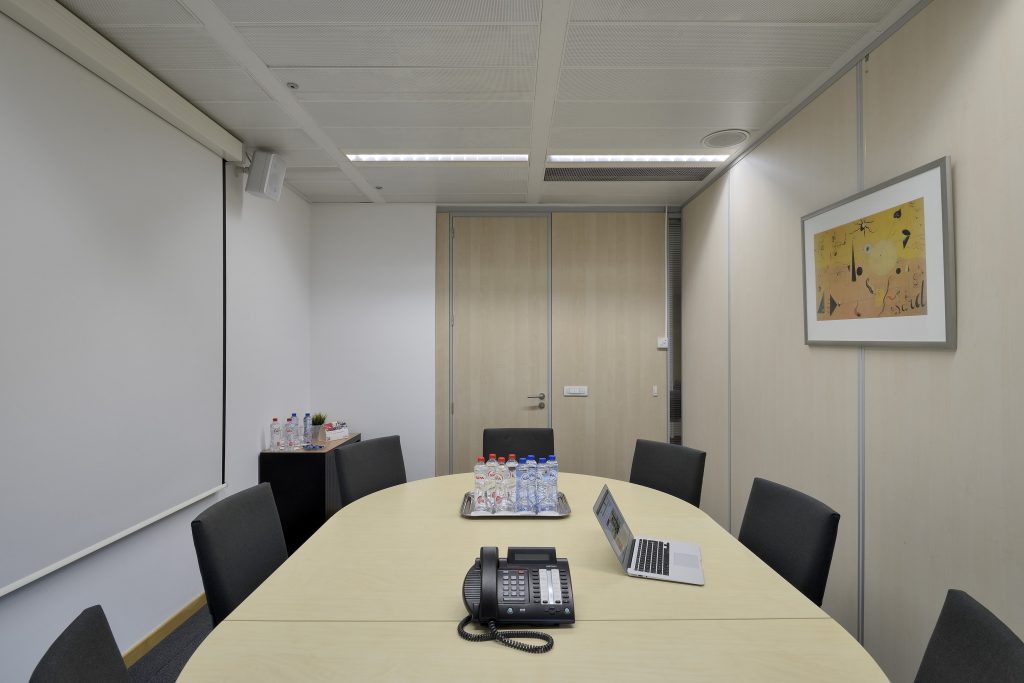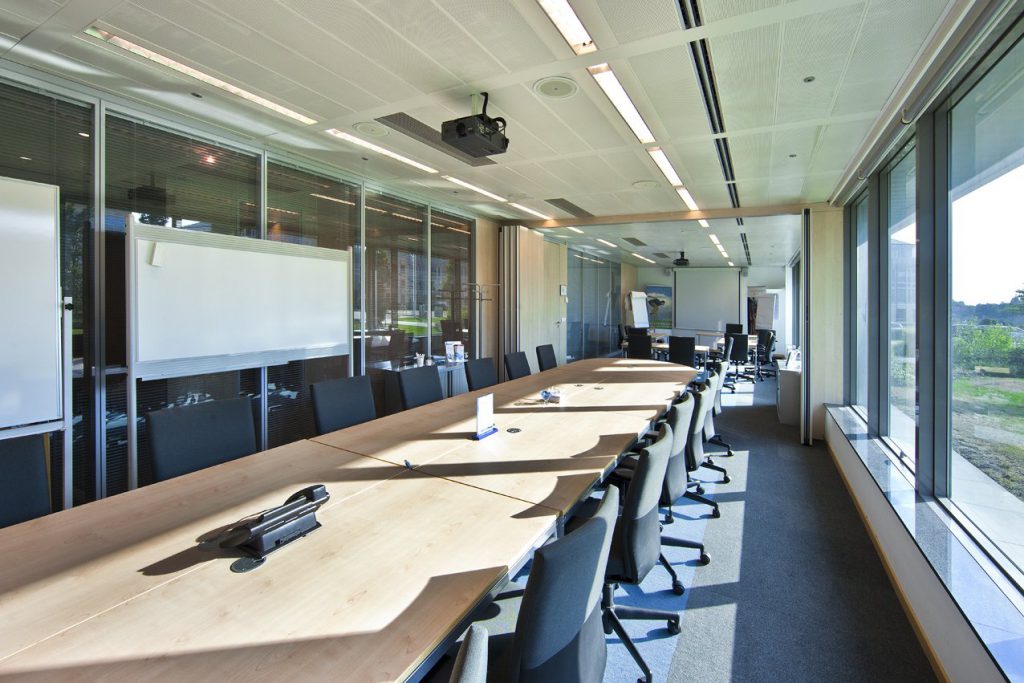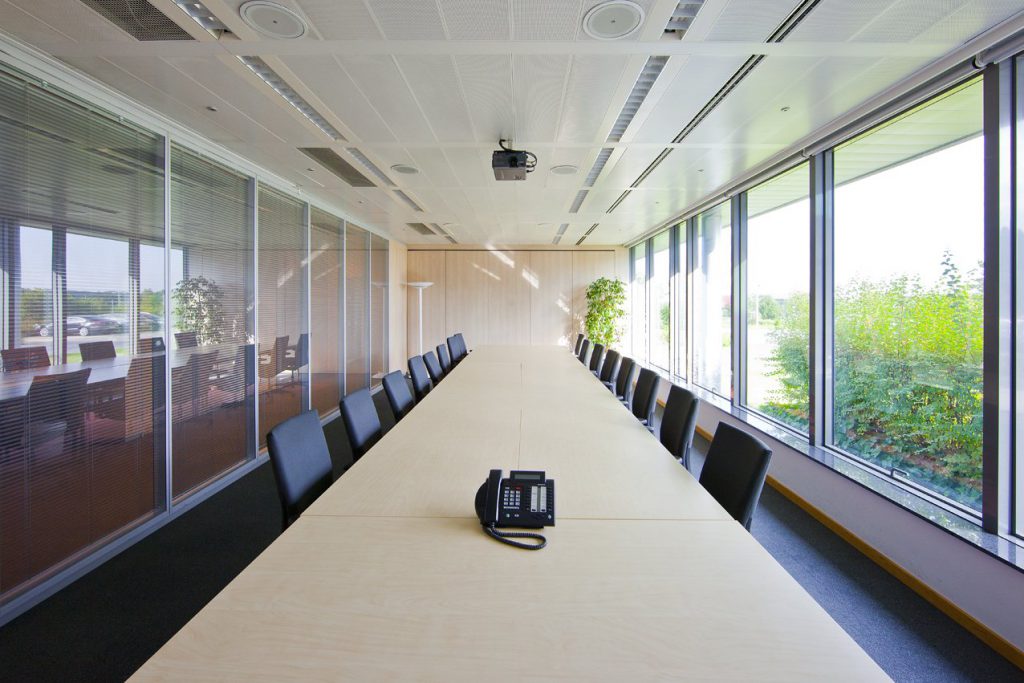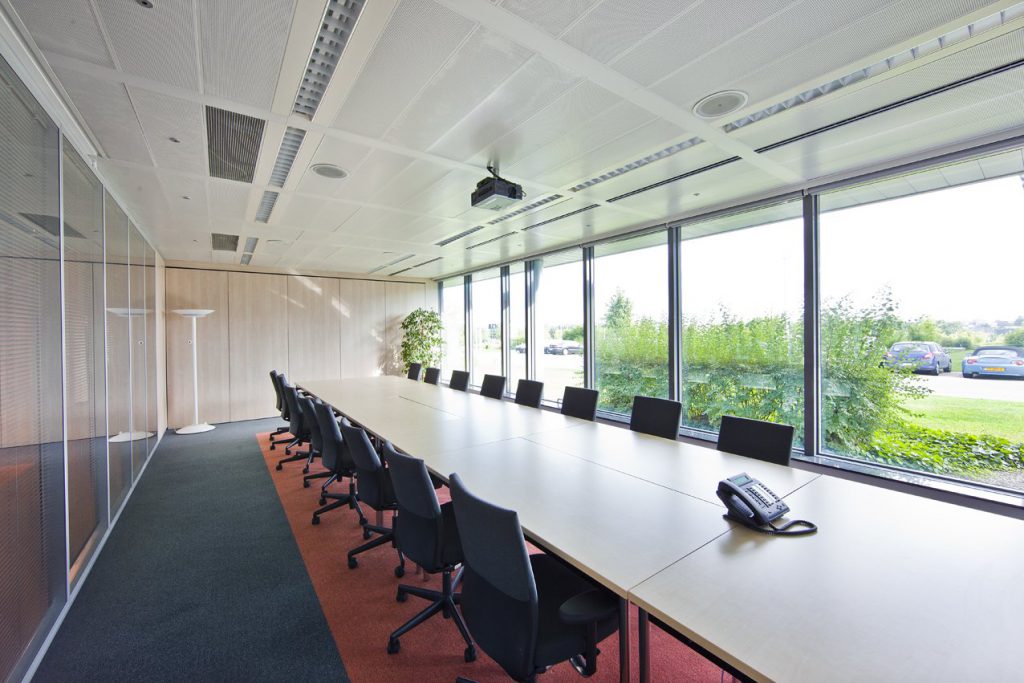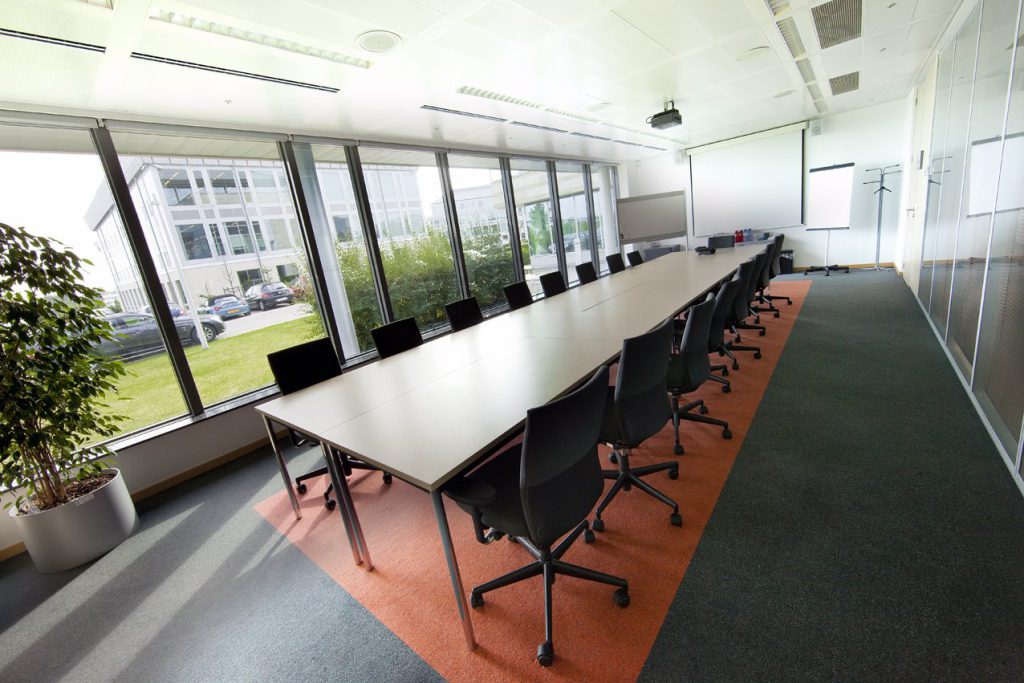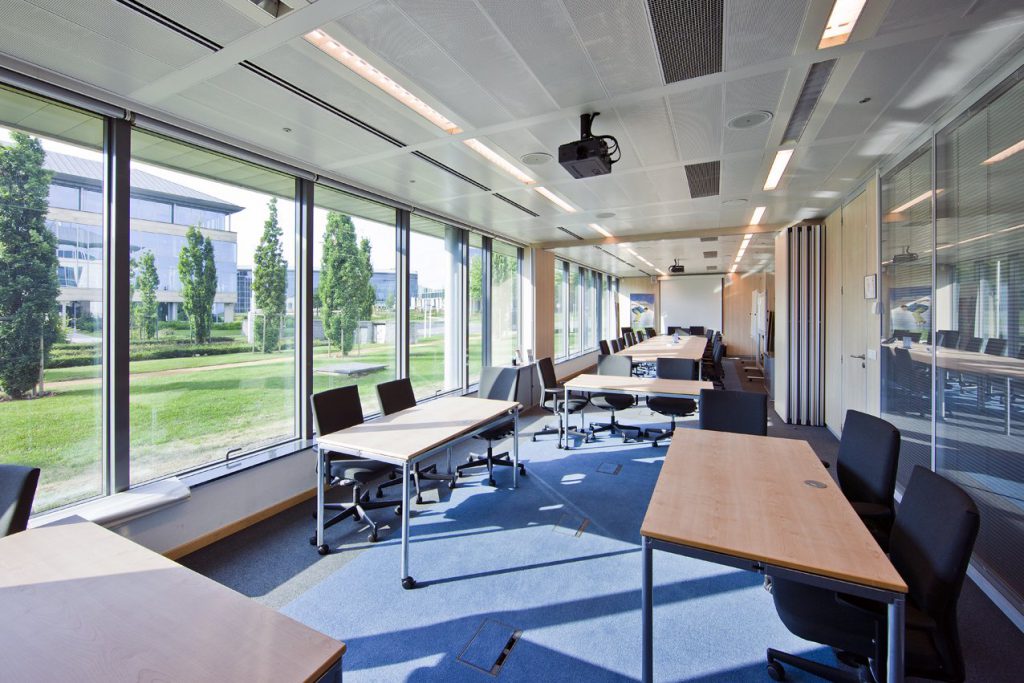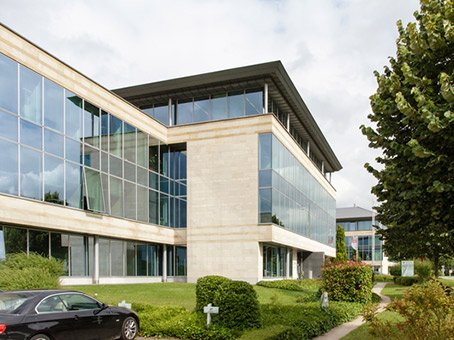 Regus Braine-L'Alleud Parc de L'Alliance
With more than 3.000 business centres spread across 900 cities and 120 countries worldwide, Regus is the undisputed market leader when it comes to business accommodations. Regus has conference rooms, board rooms, training rooms and videoconference rooms available for each type of business meeting on almost every prime location. The Regus business centres are fully equipped with the necessary equipment and administrative support is at your service. Most of the Regus business centres also have on-site administrative support as well as other facilities such as, copying machines, scanners, printers and high-tech telephones. Paper, water, high-speed Wi-Fi, flipcharts and whiteboards are free of charge. In case you are looking for a meeting room, you only pay for the space you rent.
You want to plan a meeting in Brussels, but prefer to avoid everyday traffic? Then the Regus Braine L'Alleud Parc de L'Alliance business centre is exactly what you are looking for. The office is in Eigenbrakel which is only a 25 minute ride away of the centre of Brussels and close to the main road leading up to Paris. The building itself is located in a business park with the necessary parking and a quiet and green environment allowing you do to have your meetings without being disturbed. The office is also adjusted to fulfil the needs of people with disabilities.
There are several rooms available to hold your meetings or presentations in this glass building. There even is a high-tech studio available to hold videoconferences in. All of the meeting rooms have high-speed internet and have big glass windows that let in natural daylight.
During the breaks you can invite your guests to enjoy a bite or a drink in the specially designed break rooms. Catering service is available for all of our locations.
This business complex isn't only suitable for meetings. It is also an ideal location for teambuilding activities. If you want a moment to relax you can enjoy what the area has to offer such as cafes, restaurants, theatres, movie theatres and sport facilities.
In this building you can rent office spaces, appeal for administrative services or request sized catering to pamper your guests during breaks and/or after business meetings.
Facilities
Air conditioning
Free high-speed Internet
Private Parking
WiFi