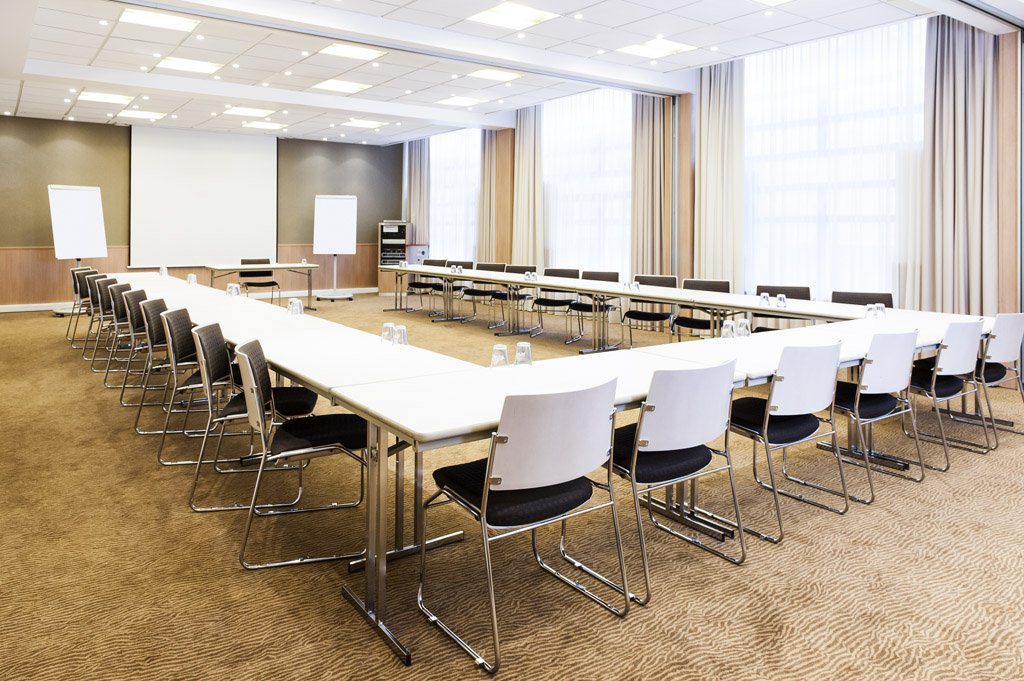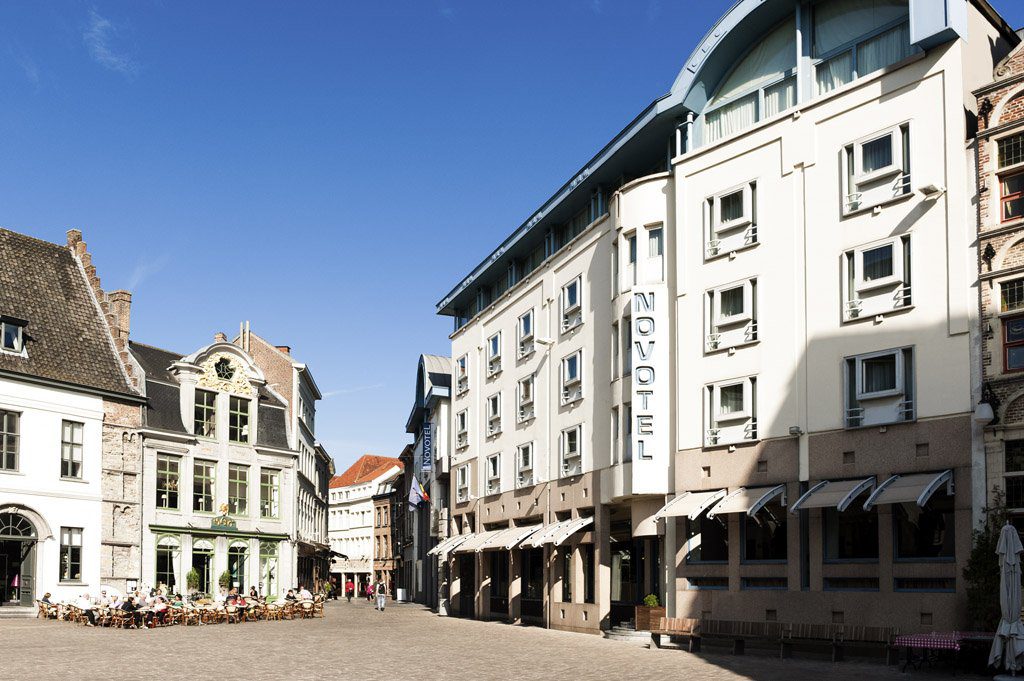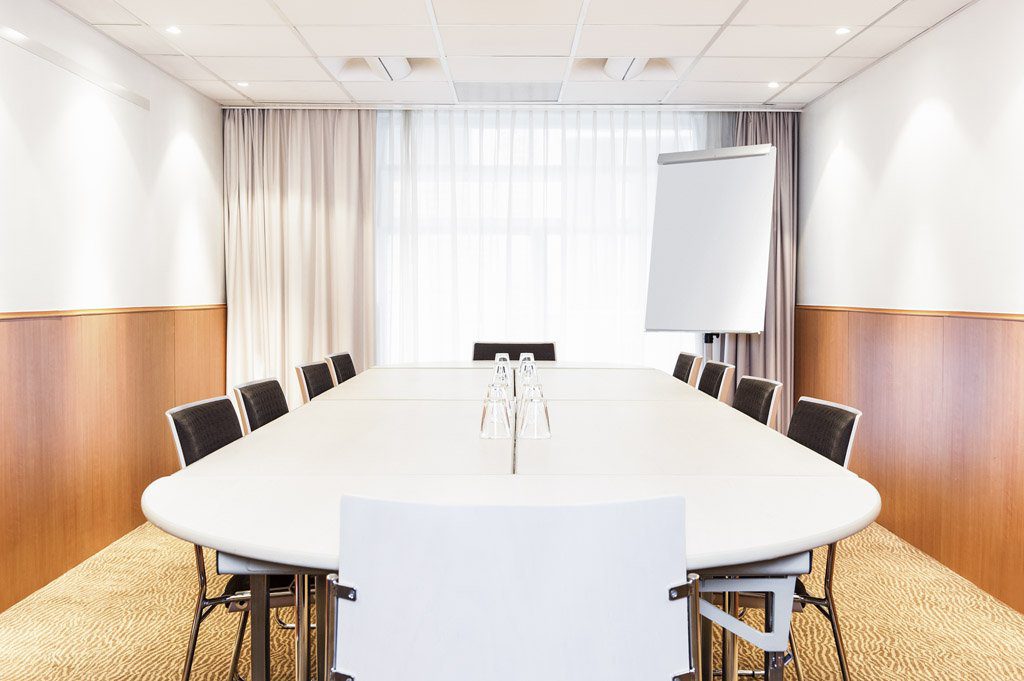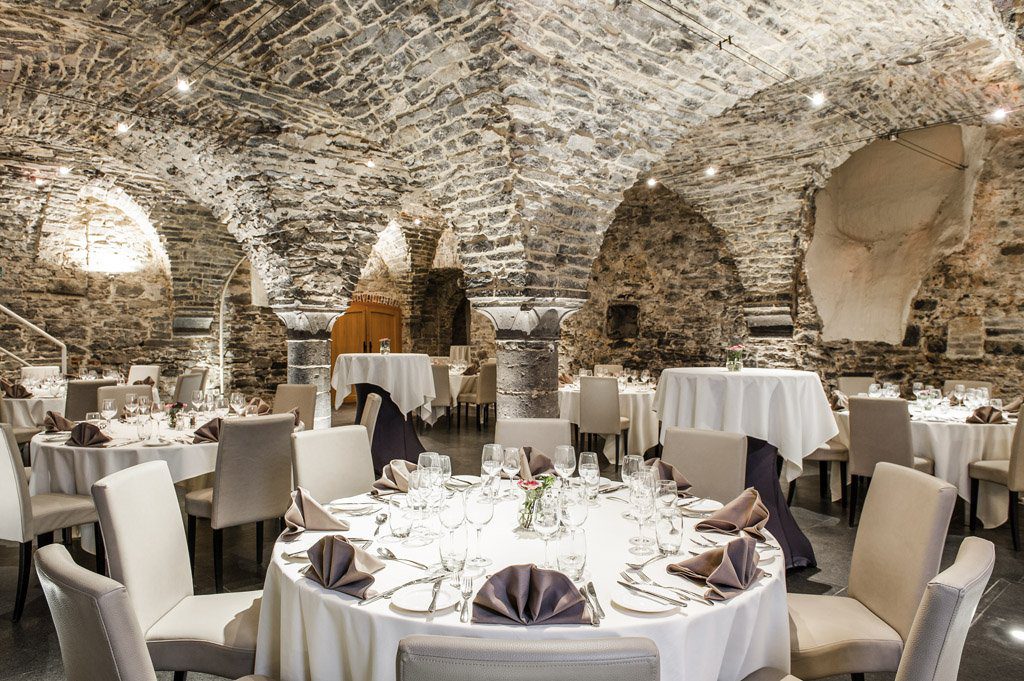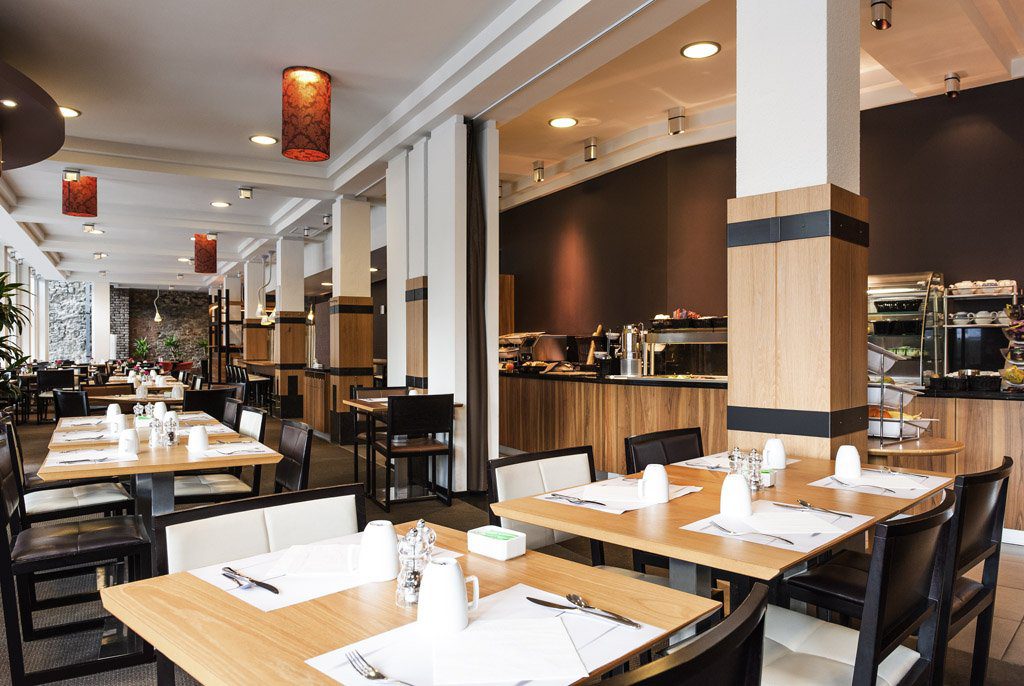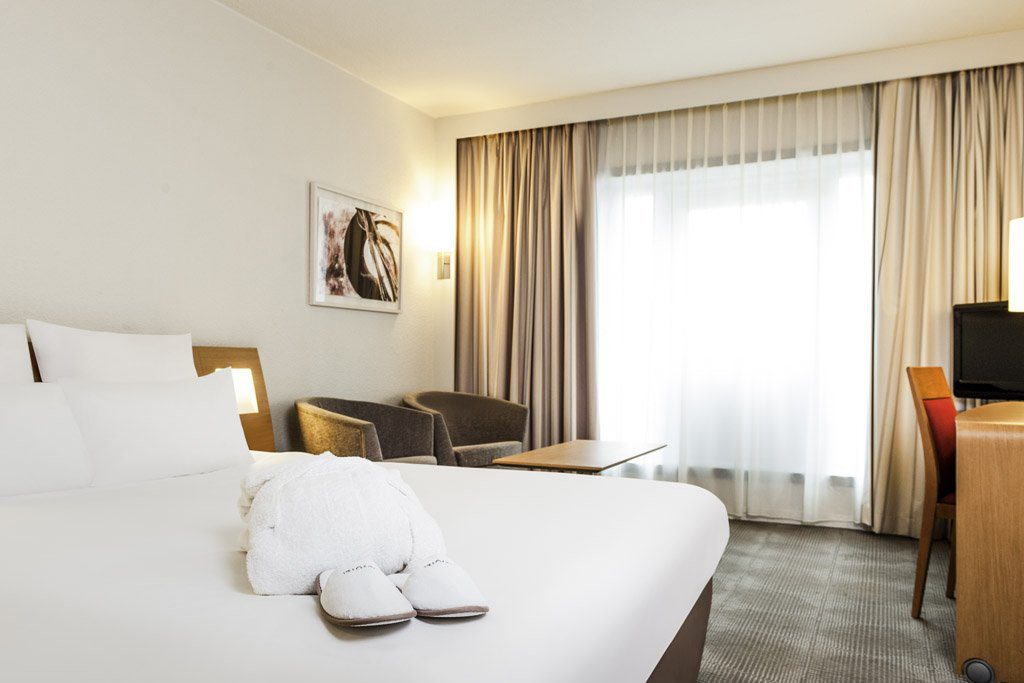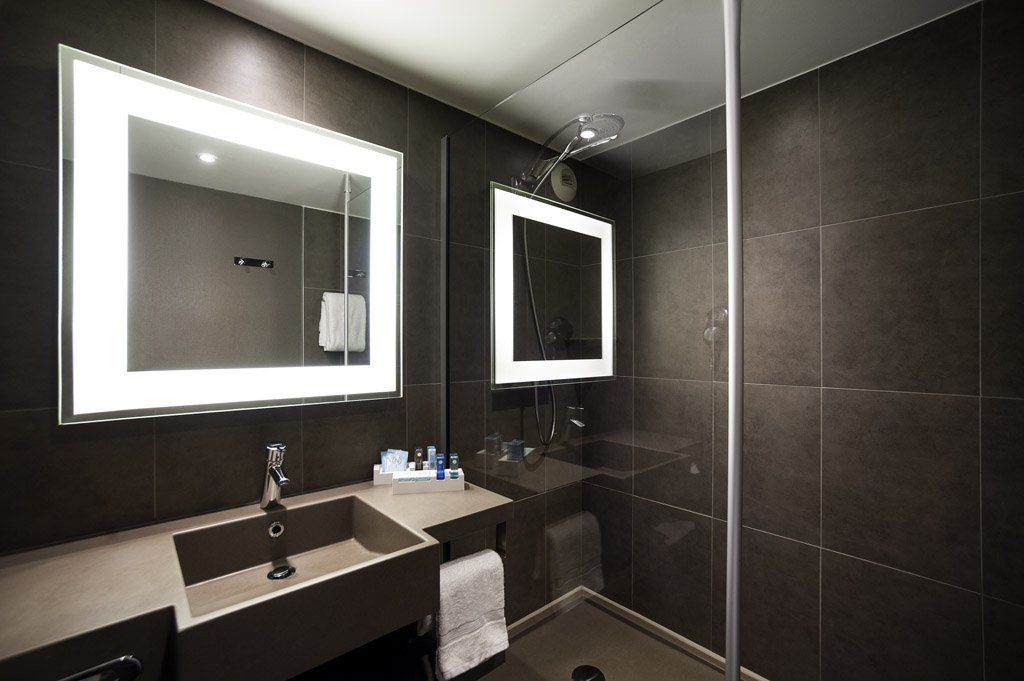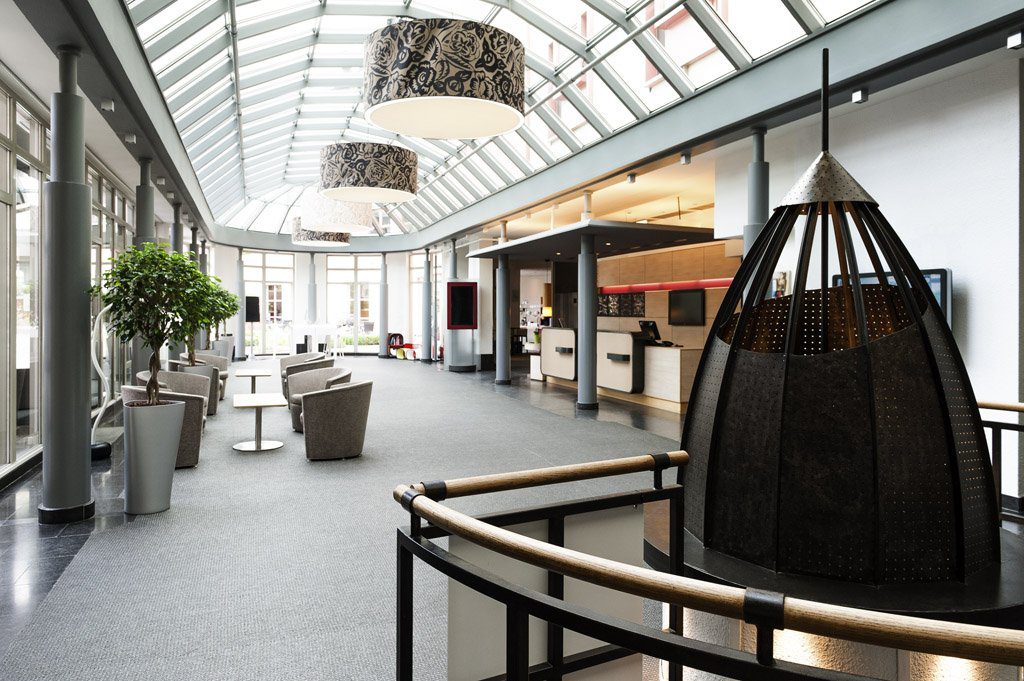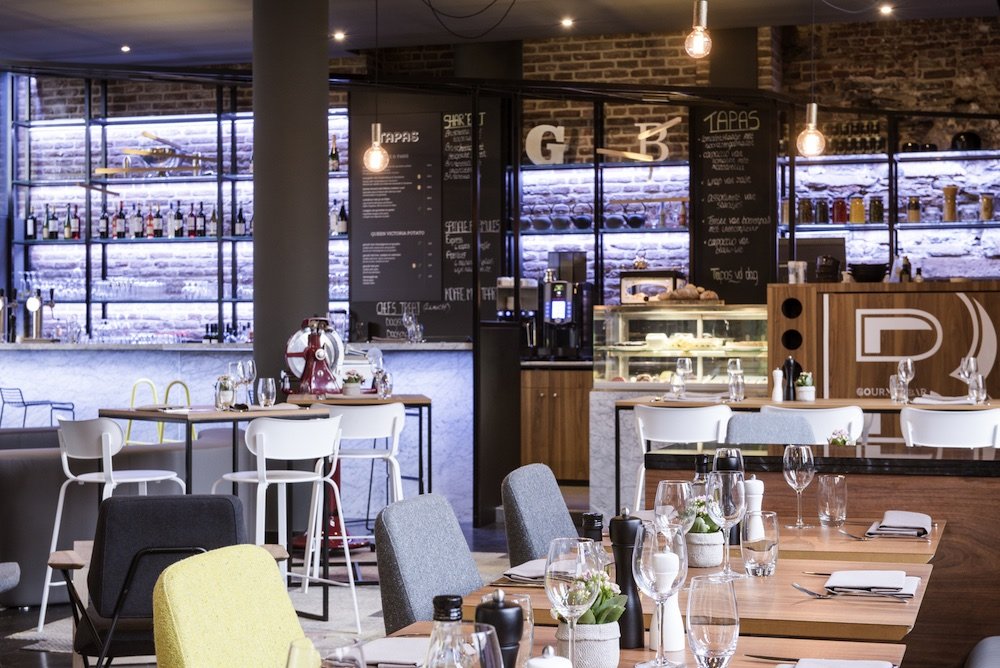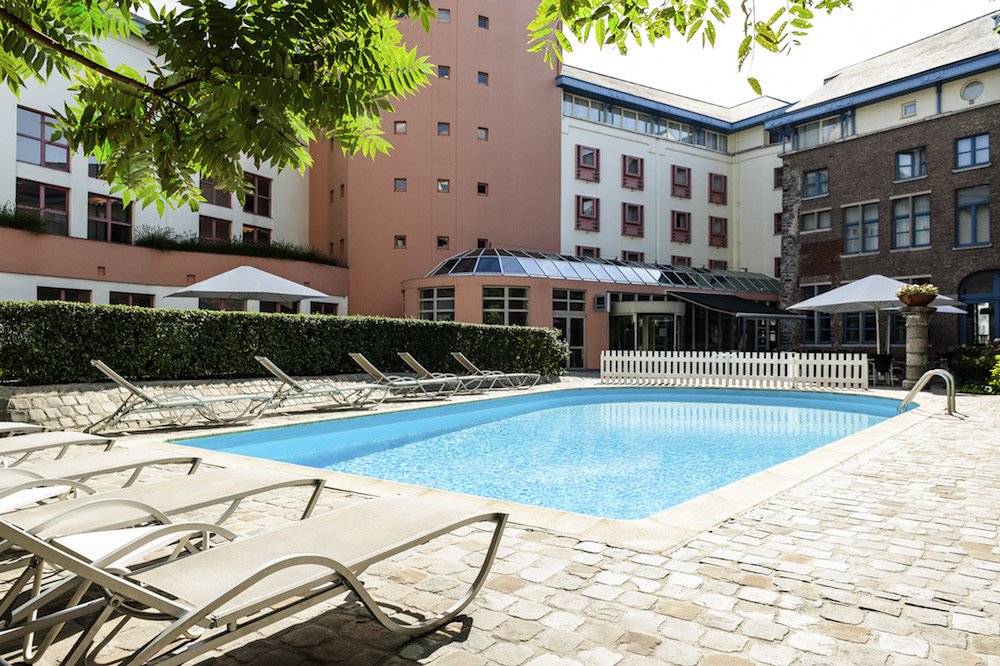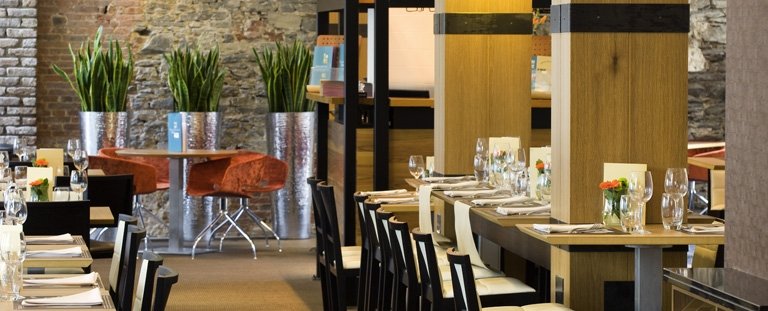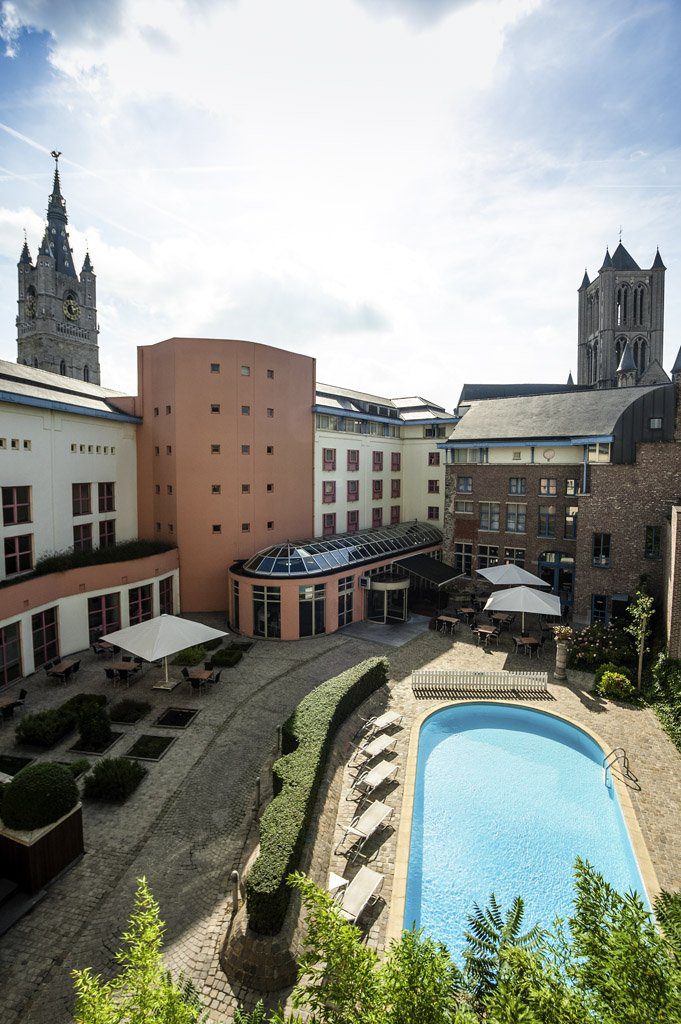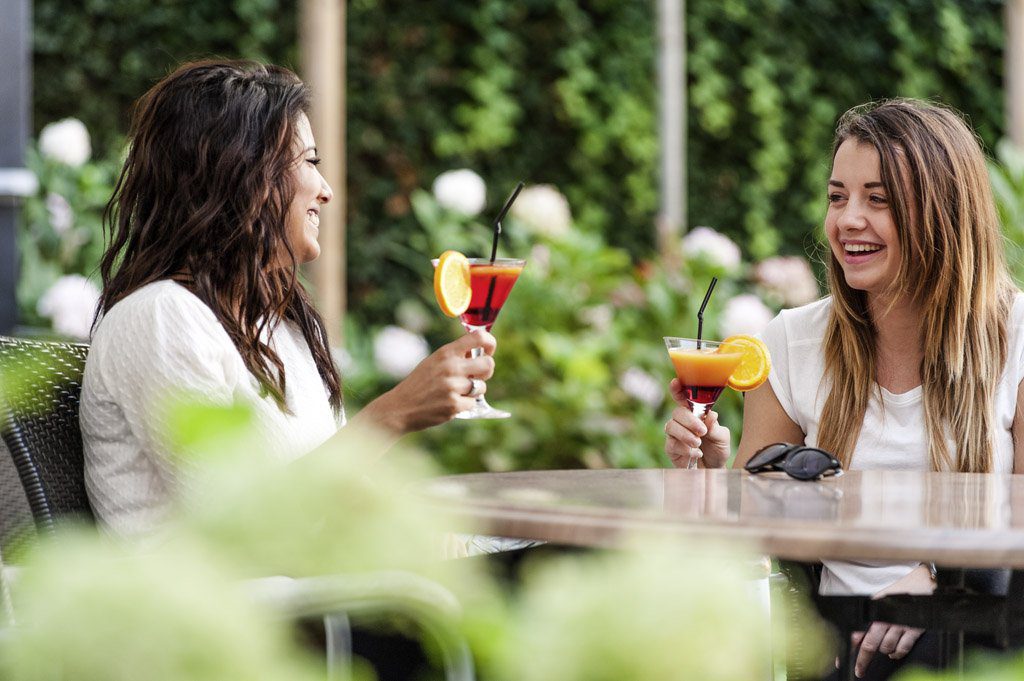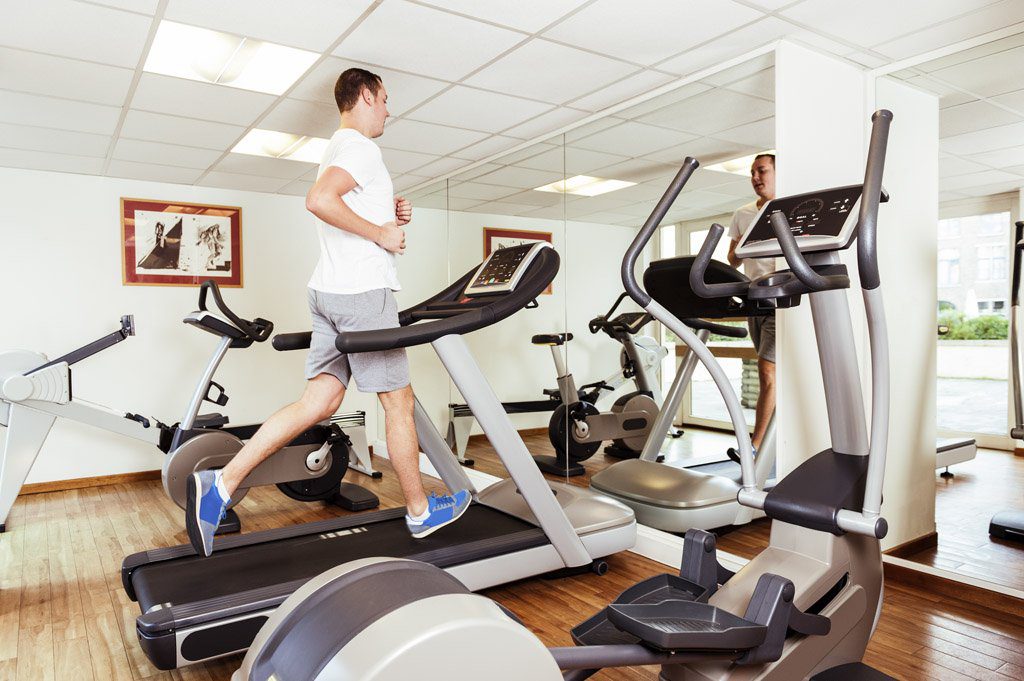 Novotel Gent Centrum is located in the historical centre of Ghent next to the town hall, and with a view of the Belfry. This three-star hotel has 117 quiet and comfortable guest rooms, six modern conference rooms and a beautiful medieval cellar for banquets. The hotel is easily accessible by both public transport and car. Novotel Gent has its own car park and plenty of parking can also be found nearby. There is free Wi-Fi throughout the hotel. Before and after their busy working day our business guests can relax in the gym, sauna or steam room, and in the summer can use the outdoor swimming pool.
Activities
Conference
Event
Meeting Room
Facilities
Air conditioning
Private Parking
Overnight
Room service
Suites
WiFi
Catering Service
Free high-speed Internet
Fitness Center and Sauna
Restaurant
Location
Near motorway
Ringroad
City Center
Meetings
Novotel Gent Centrum has six meeting rooms ranging from 20 to 170m2. Three of these are modular. Anything from a board meeting for a small and select group to a large meeting for up to 150 participants can be held here. All meeting rooms benefit from natural light and are equipped with the latest conference facilities including high speed Wi-Fi. The hotel has its own car park and is easily accessible.
Conferences
Novotel Gent Centrum is suitable for small and medium-sized one-day and residential conferences and seminars for up a hundred participants. The conference infrastructure is modern and stylish. With a choice of six rooms, you can easily organise both a plenary session and smaller workshops in separate break-out rooms. The conference catering is top-notch and fully tailored to your needs. The hotel's location in the historic centre of Ghent offers plenty of opportunities for a historical, cultural or gastronomically inspired programme of leisure activities.
Events
Novotel Gent Centrum is the ideal place for a great range of business events, from small to large (up to 100 guests) in the six multipurpose rooms, or in the beautiful medieval 'Gruutkelder' cellar (up to 80 people), which offers a magical setting for a party. In good weather you can hold your event outdoors on the hotel's beautiful terrace. The service provided by the top-notch professional team and the excellent catering ensure that your event will be successful in every detail and leave your guests with lasting memories.
Capacity