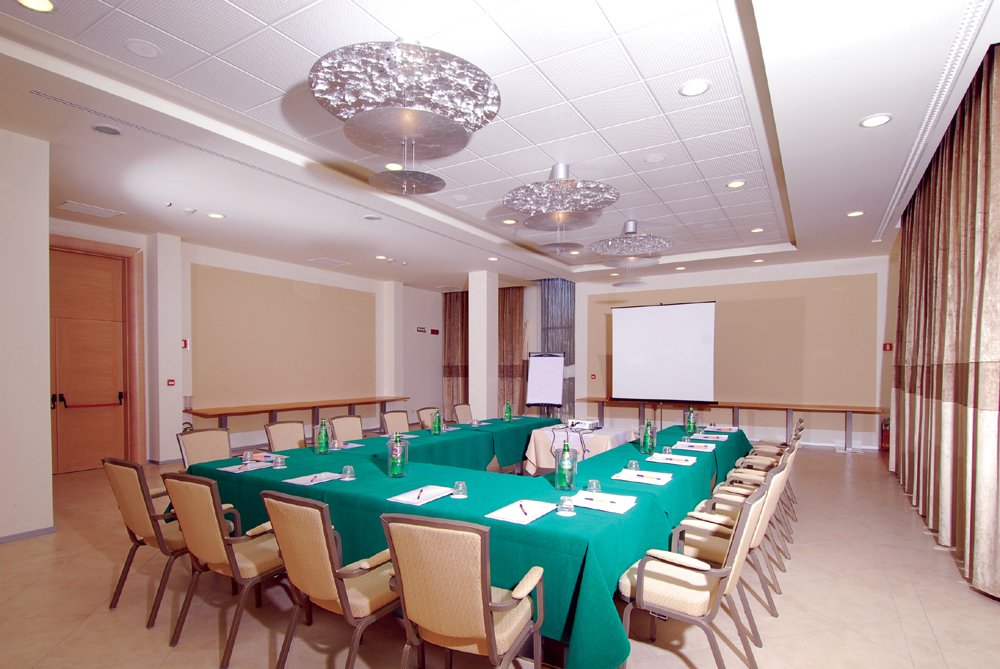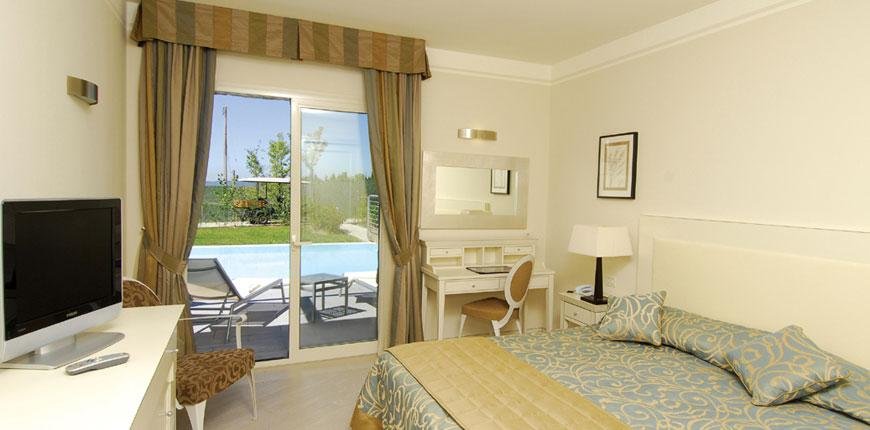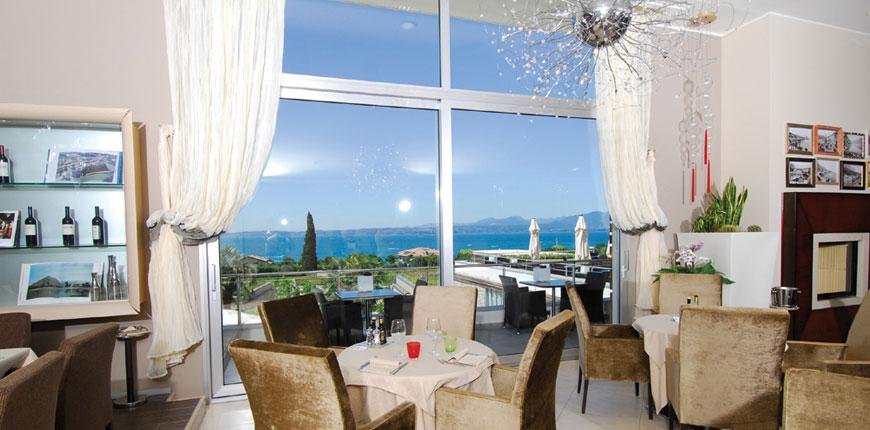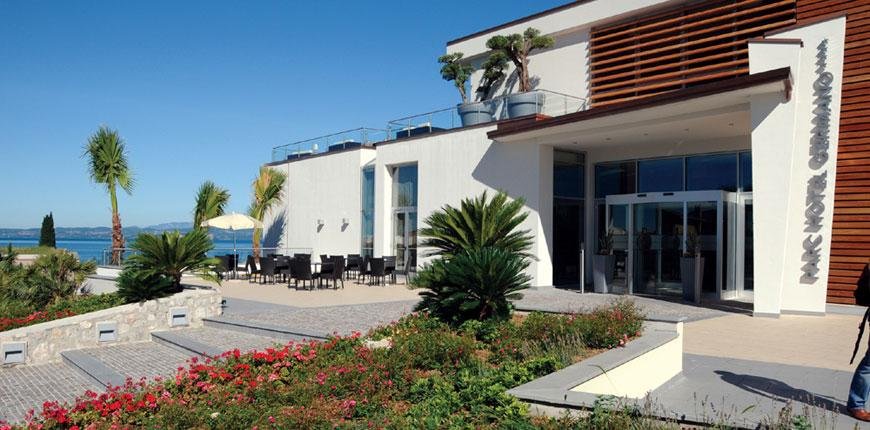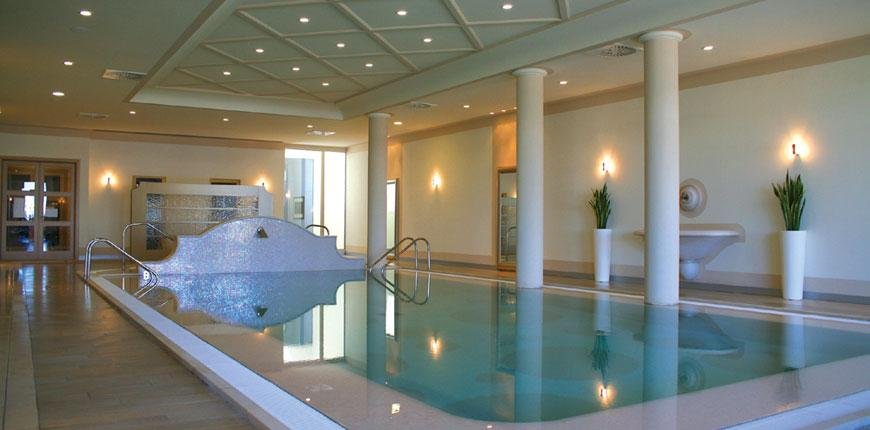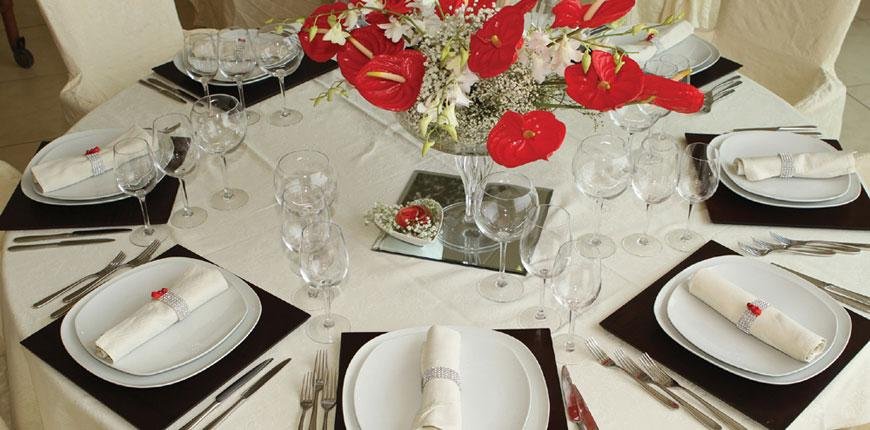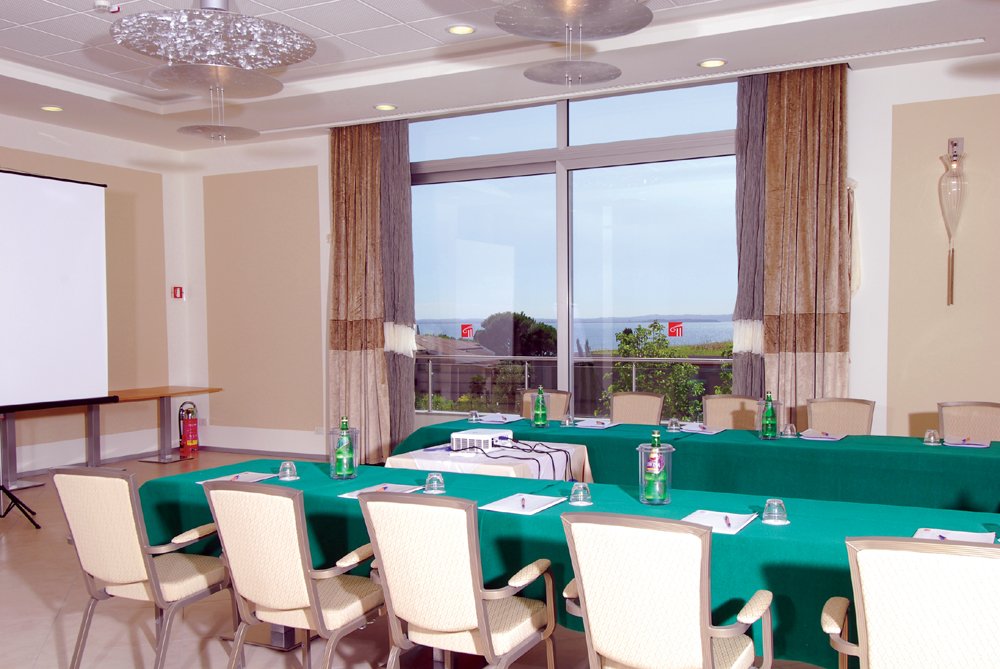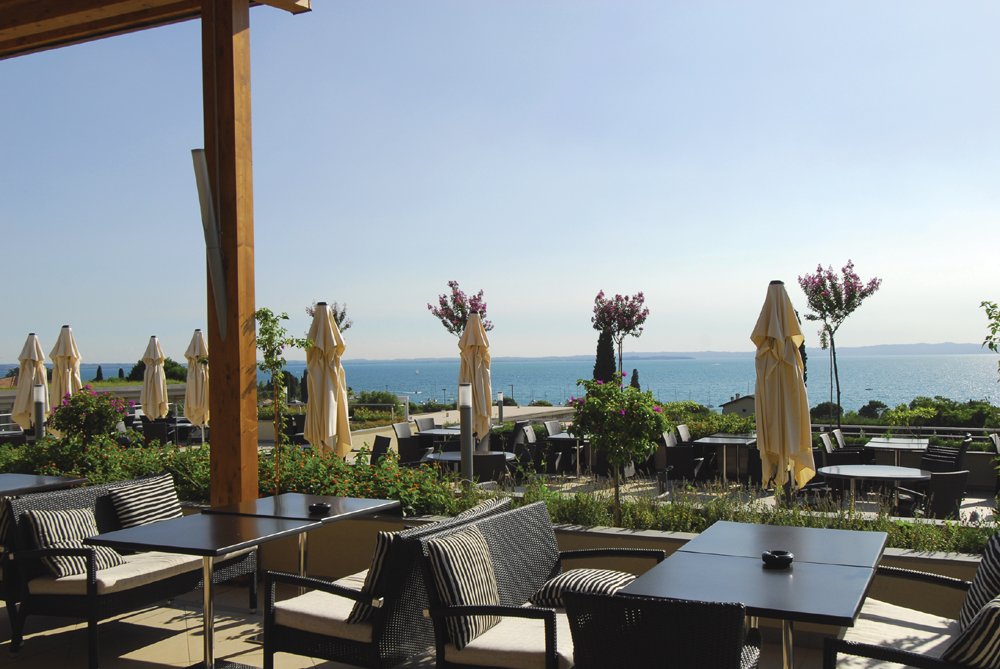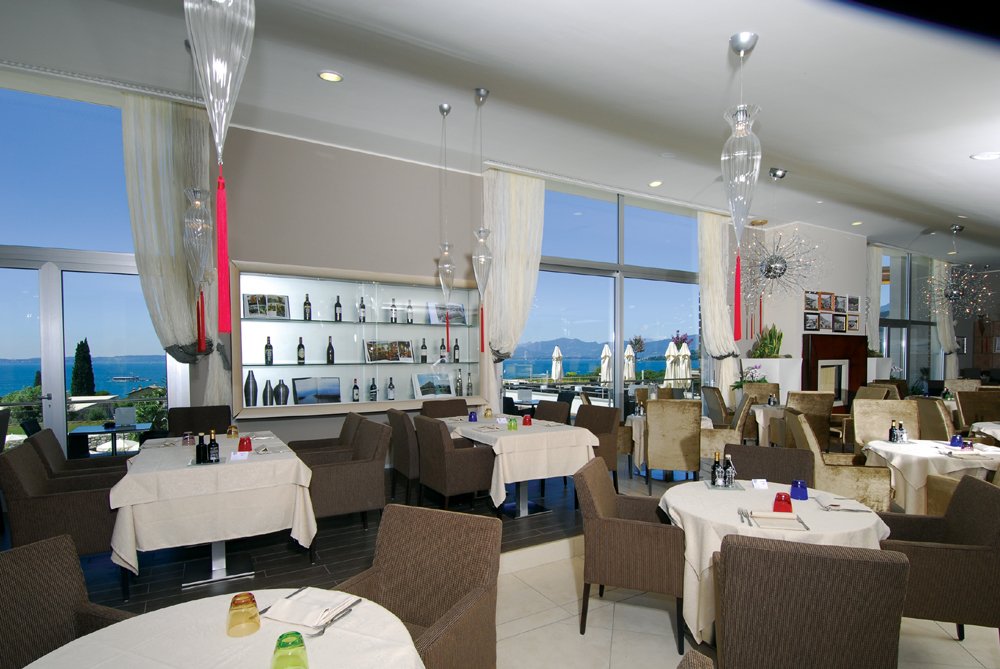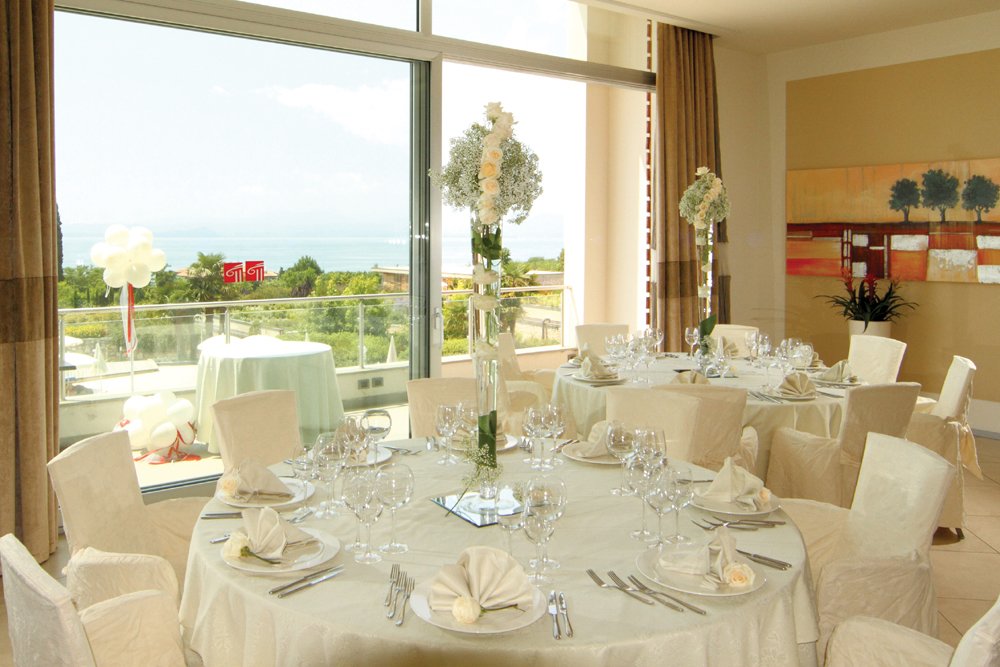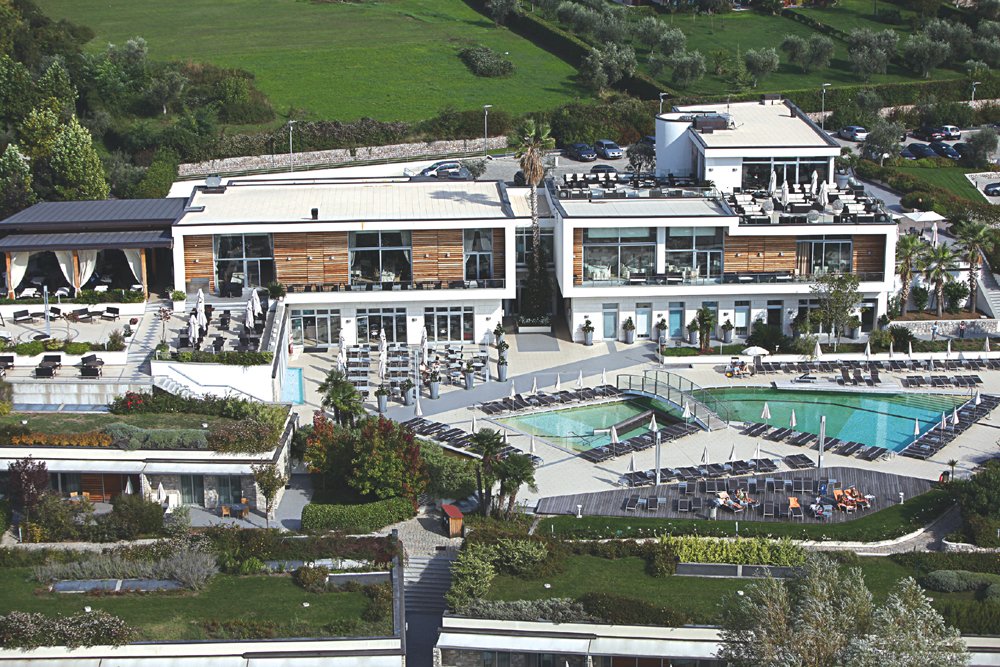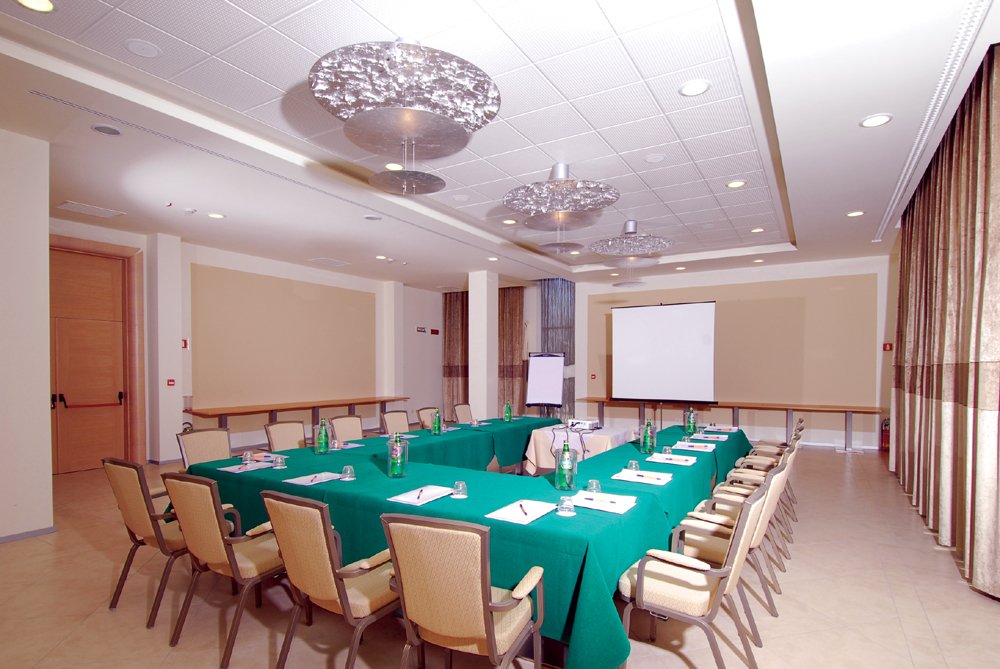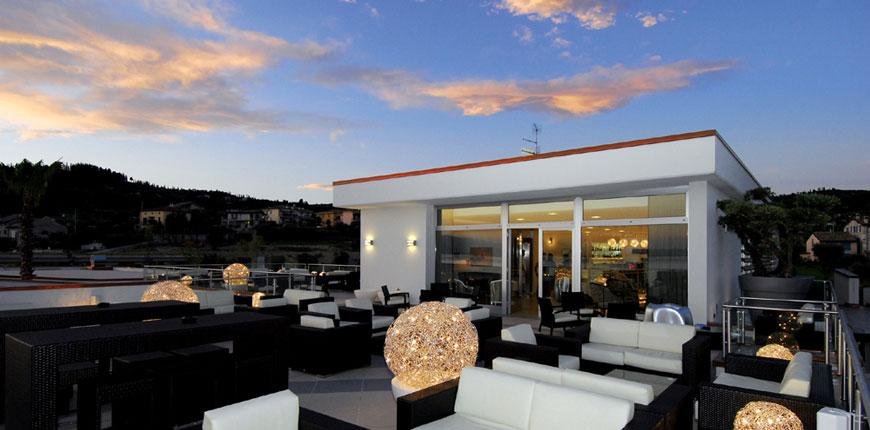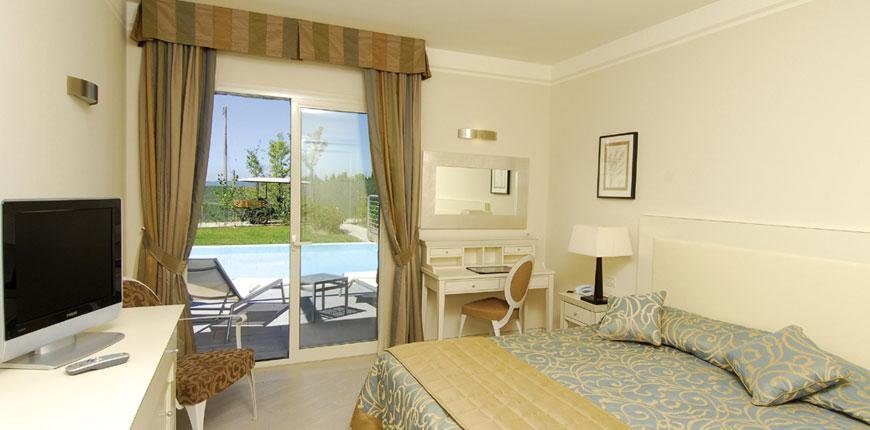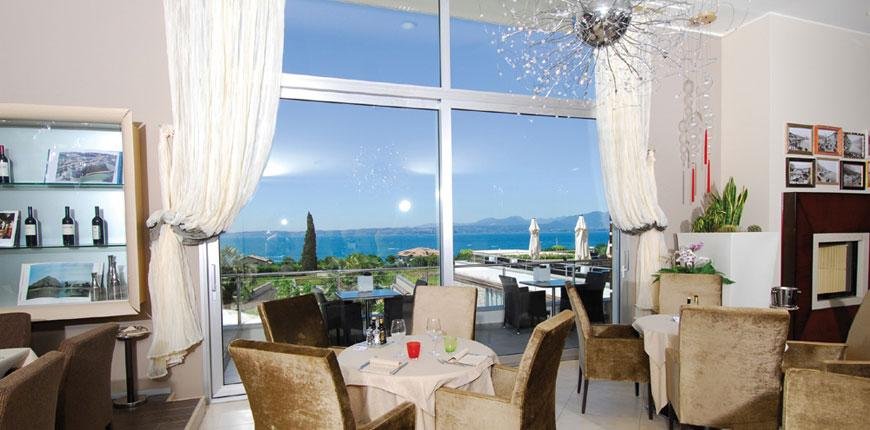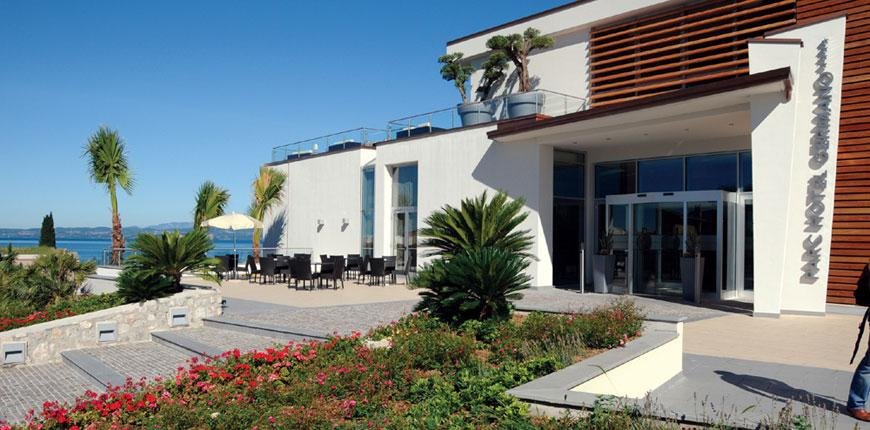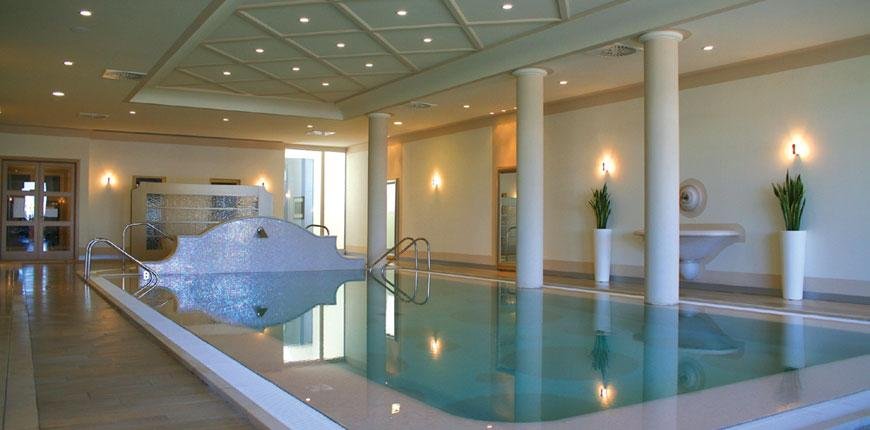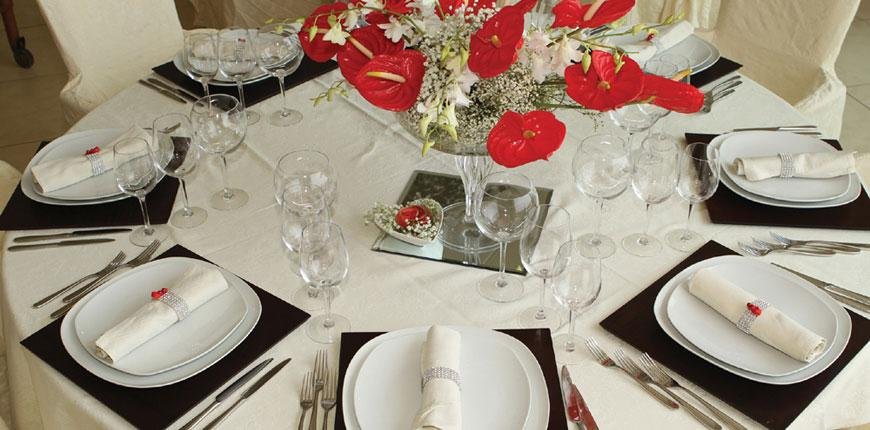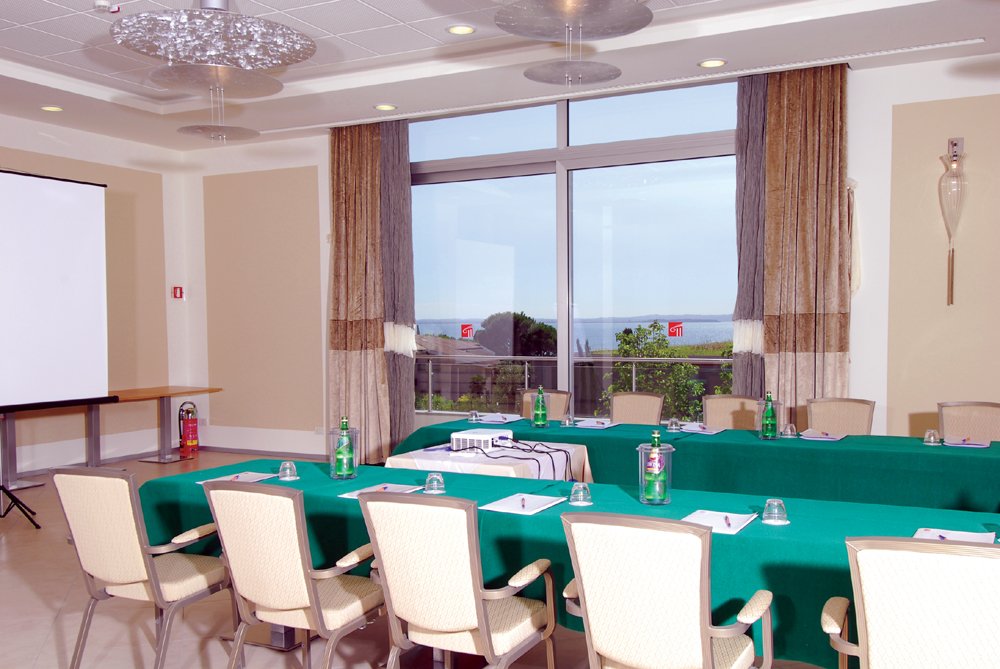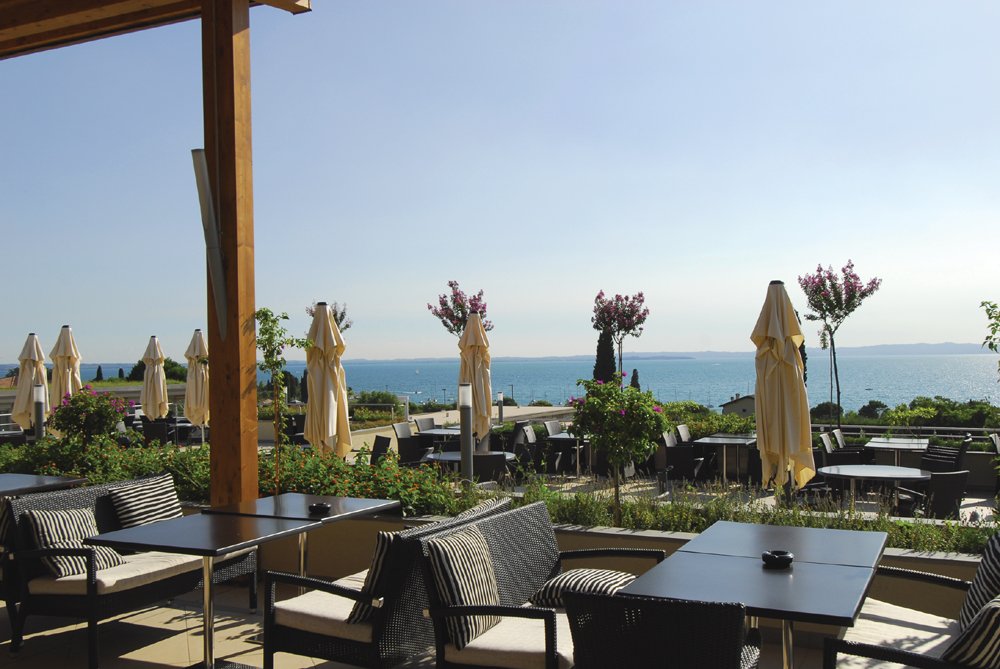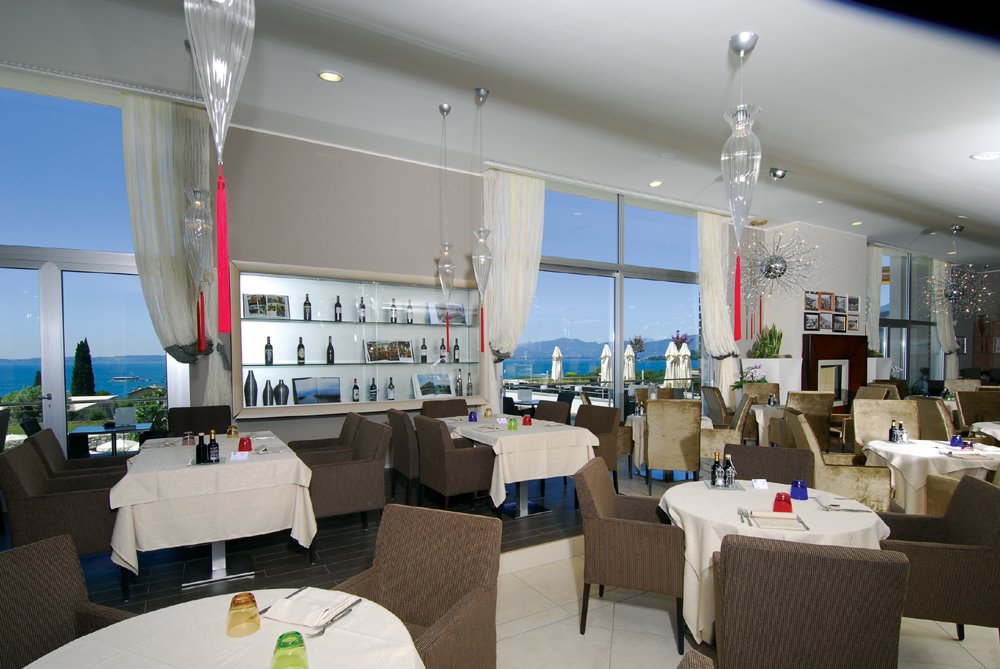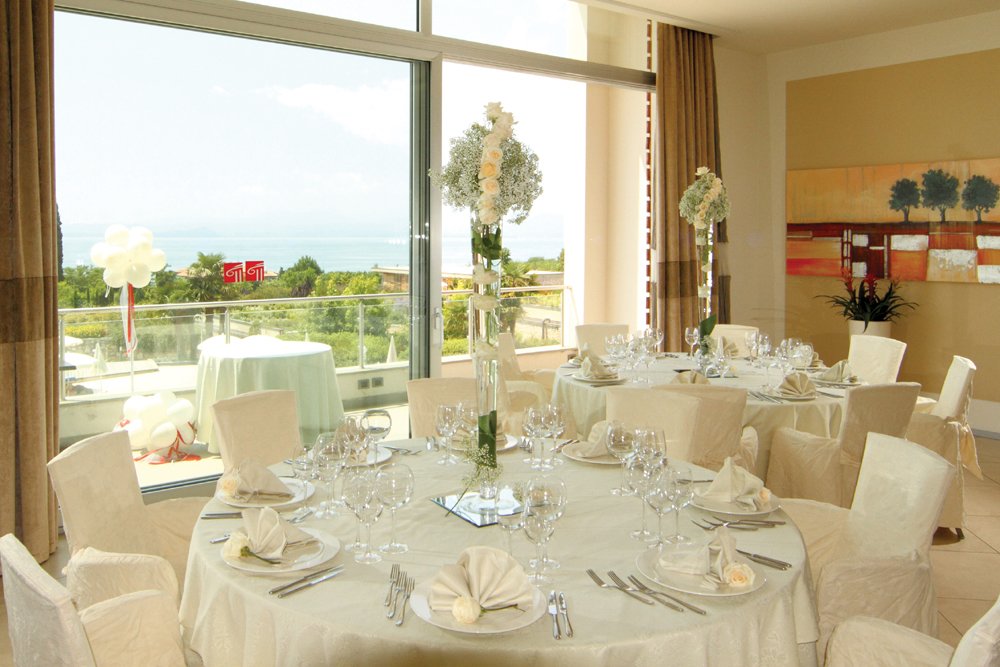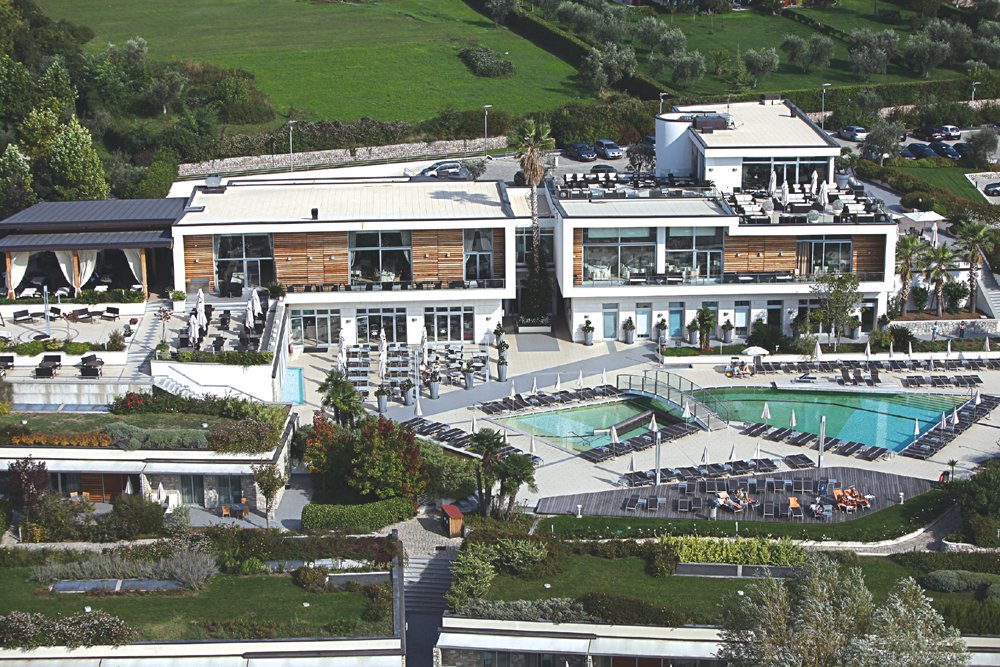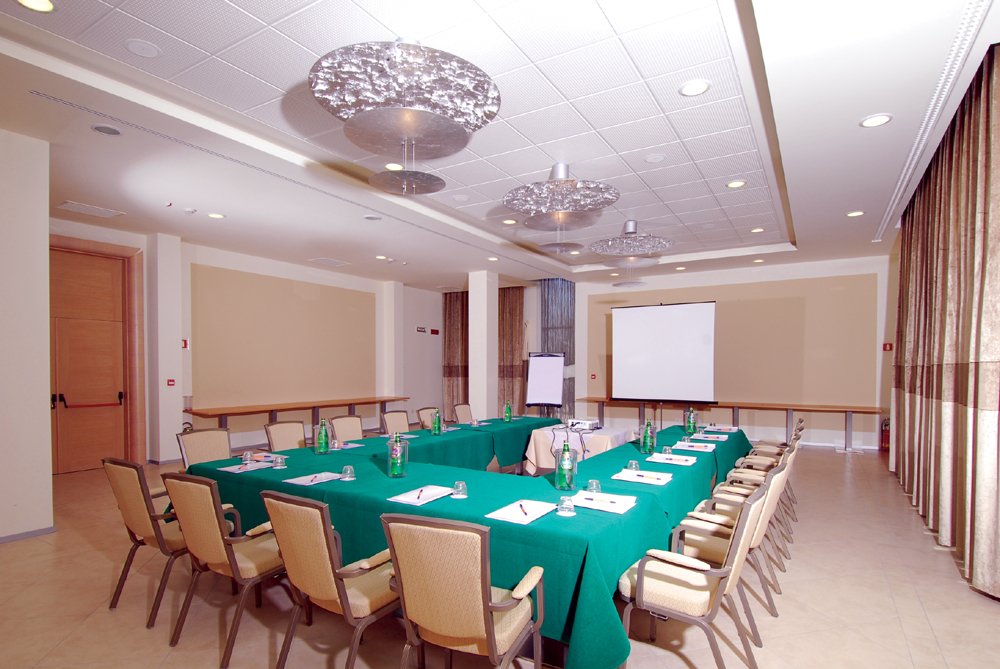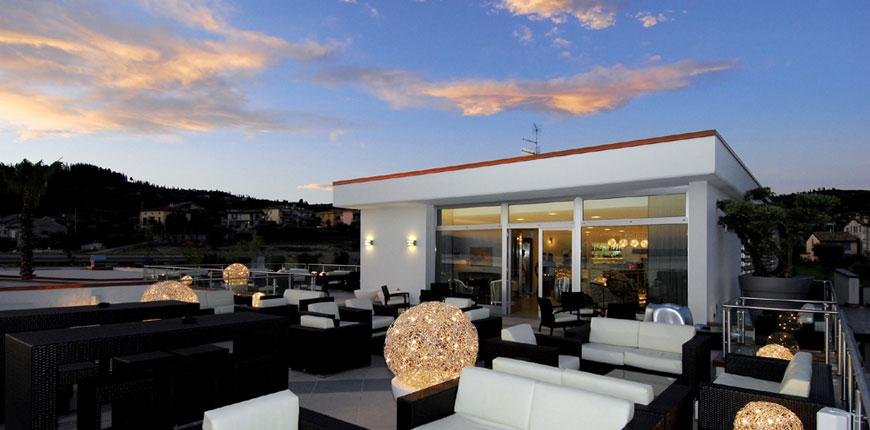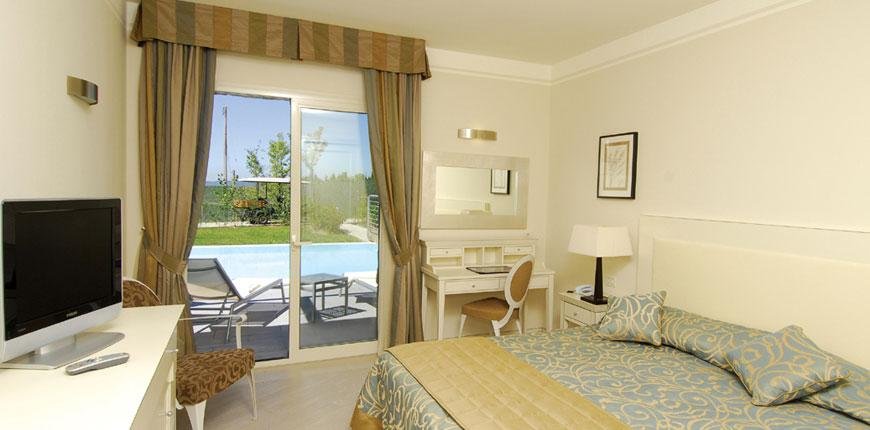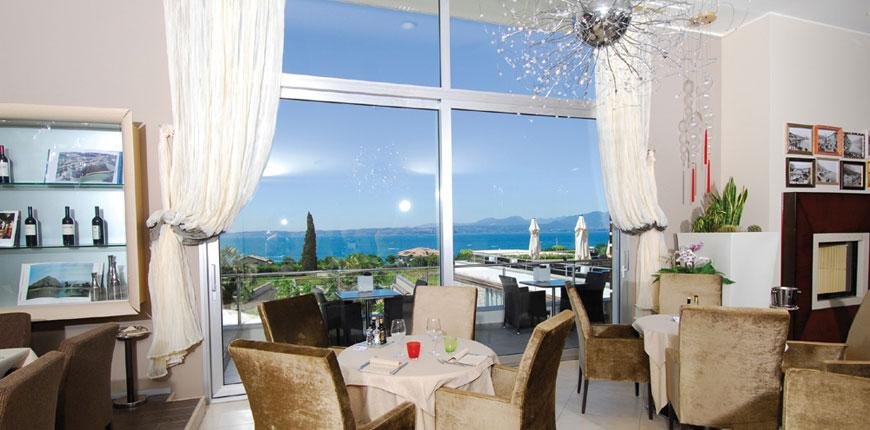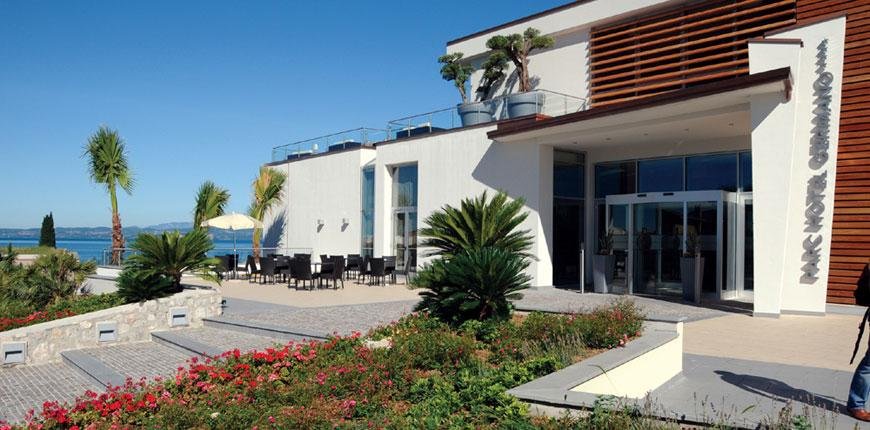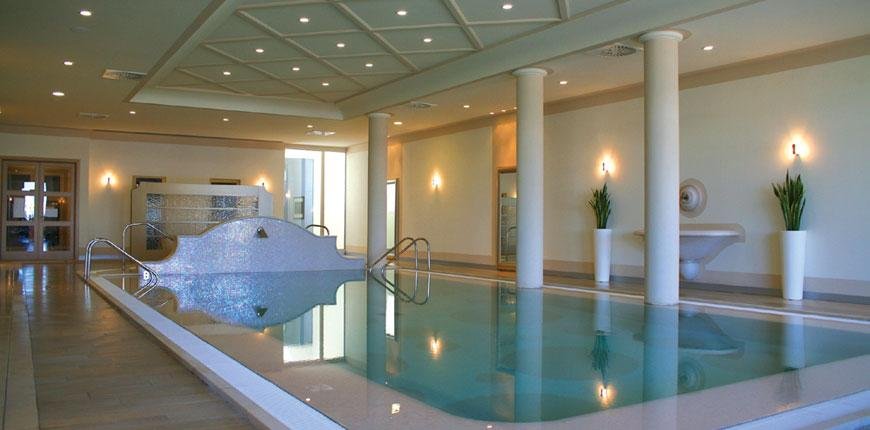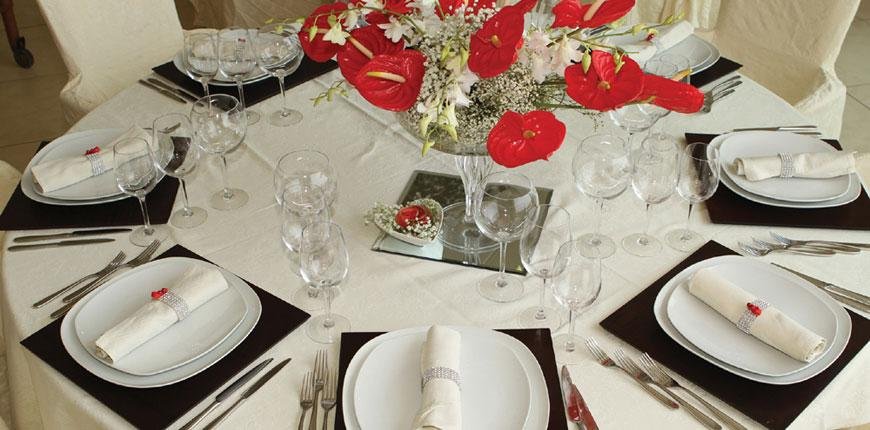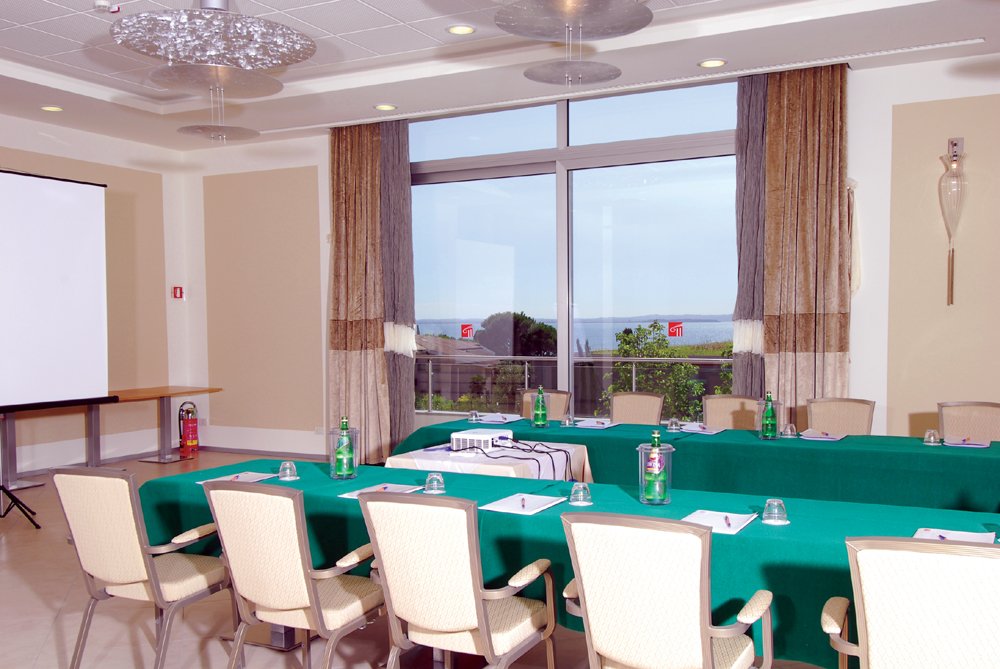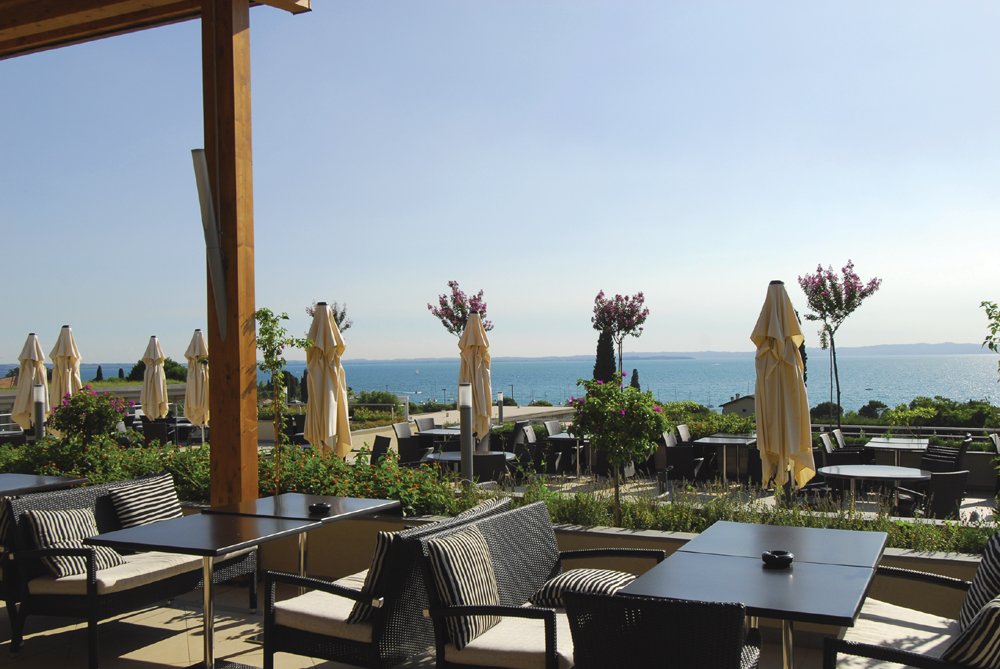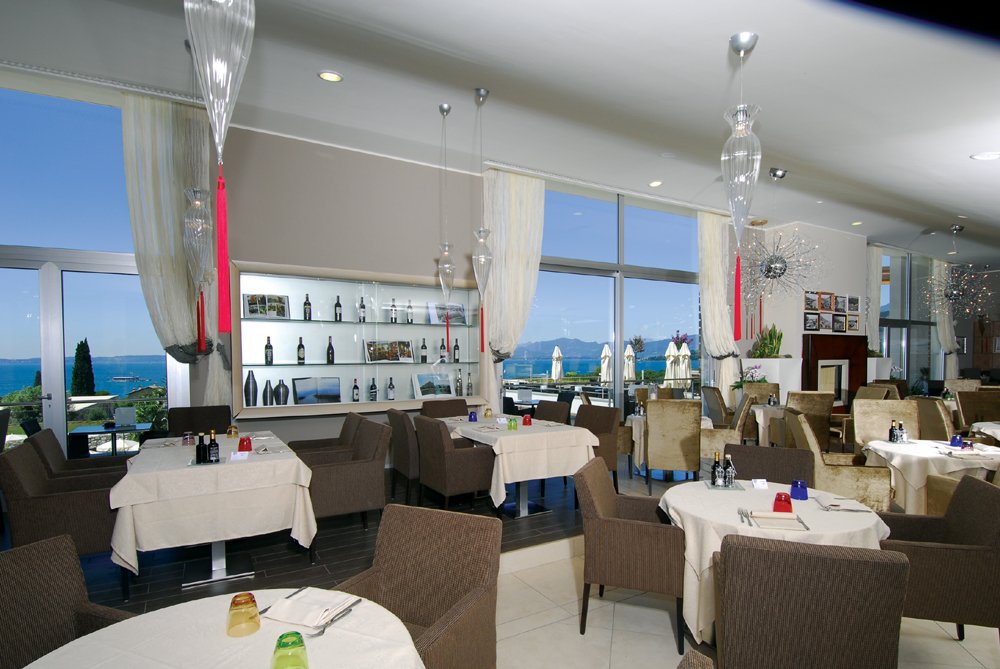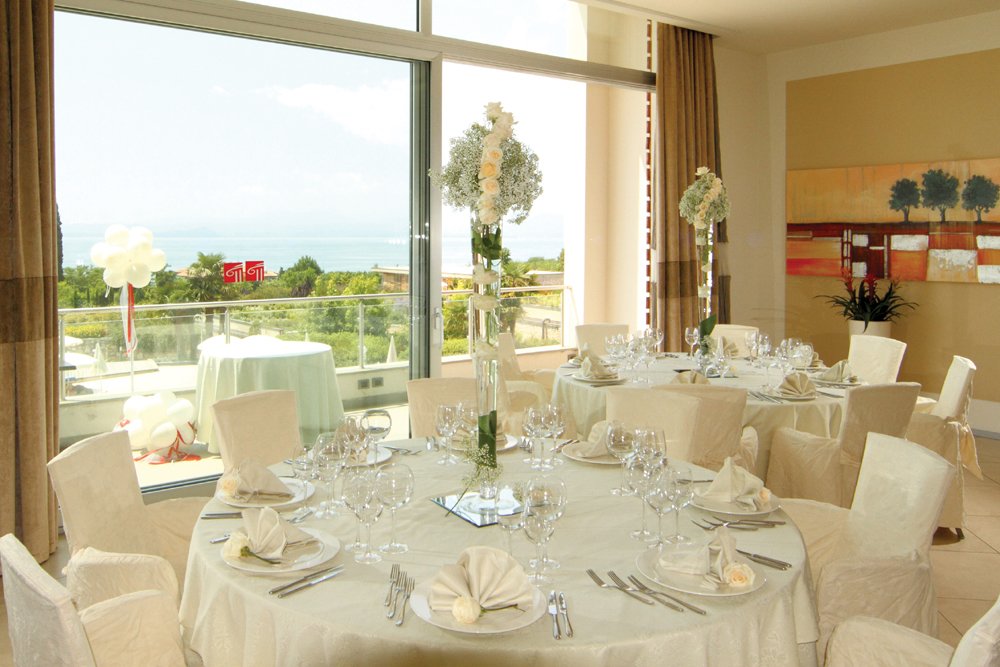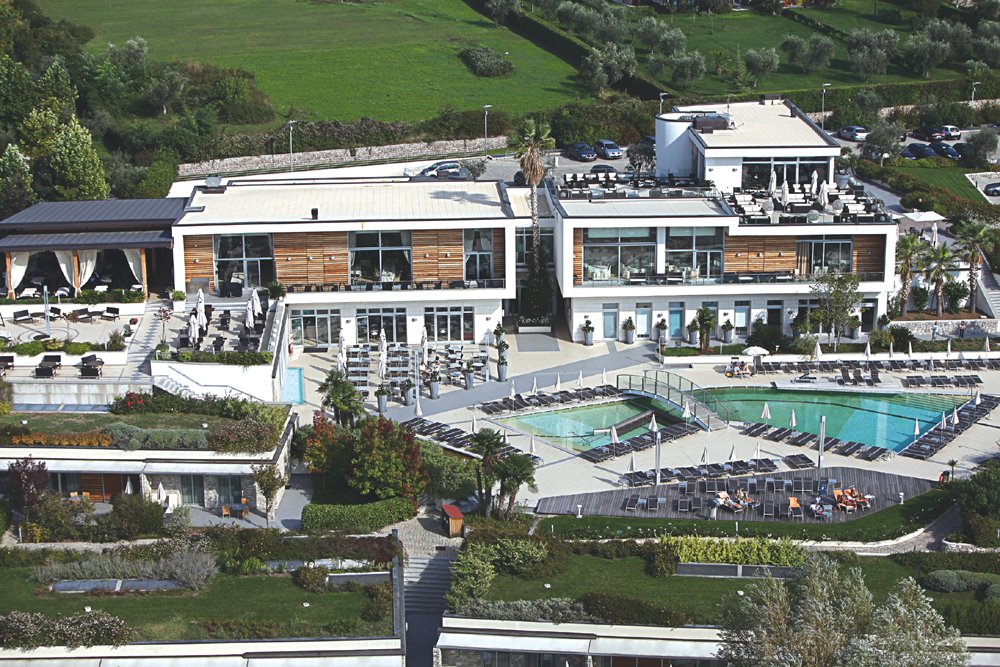 Modern and smart lines are the main features of this hotel on Lake Garda, which offers unparalleled views of the lake and high-quality services.
Parc Hotel Germano Suites & Apartements, located in Bardolino (Verona), was built in harmony with the original landscape, preserving the natural shape of the ground. The hotel rises up a slope situated just a five minutes' walk from the centre of Bardolino, immersed in a park of Mediterranean shrubs, and spectacularly overlooks Lake Garda.
The property consists of 73 suites and 49 apartments lying in a large park, one large outdoor pool, one pond suitable for swimming, one pond where you can fish for carps, and a wellness centre.
Free parking lots both outdoor and indoor.
Activities
Conference
Event
Meeting Room
Facilities
Air conditioning
Private Parking
Overnight
Room service
Suites
WiFi
Catering Service
Free high-speed Internet
Fitness Center and Sauna
Restaurant
Location
Near motorway
Green
Airport
Ringroad
City Center
Waterside
Coast
Meeting and Congresses
Guests who want to set up an event can find the smart "Belvedere" meeting room, which has a seating capacity of 120 people in theatre layout and is equipped with all you need for a successful convention, in a location of unparalleled pleasantness.
Your event, be it a convention or a meeting, will be taken care of by our professionals. Moreover, you will be provided with cutting-edge technology.
You will have all you need for a successful event in the breathtaking environment of Lake Garda. 
Post-Congress Activities
After the meeting's works, you can access the well-being facilities of Parc Hotel Germano: its spa, "Slim & Fit wellness centre", has everything you need to reinvigorate yourself.
Parc Hotel Germano also offers a large outdoor pool with a poolside snack bar. Sixteen out of its seventy-three suites are fitted with a private swimming pool.
Sportspeople can do their sports at the nearby Parc Hotel Paradiso & Golf Resort in Peschiera del Garda. There you can find facilities for playing soccer, five-a-side soccer, tennis, golf, volleyball, basketball, beach volleyball. There are also bicycles to rent.
In addition, you can also visit the nearby amusement parks and go for a hike to one of the lovely hamlets and towns in the vicinity, or go for a wine & food tour.