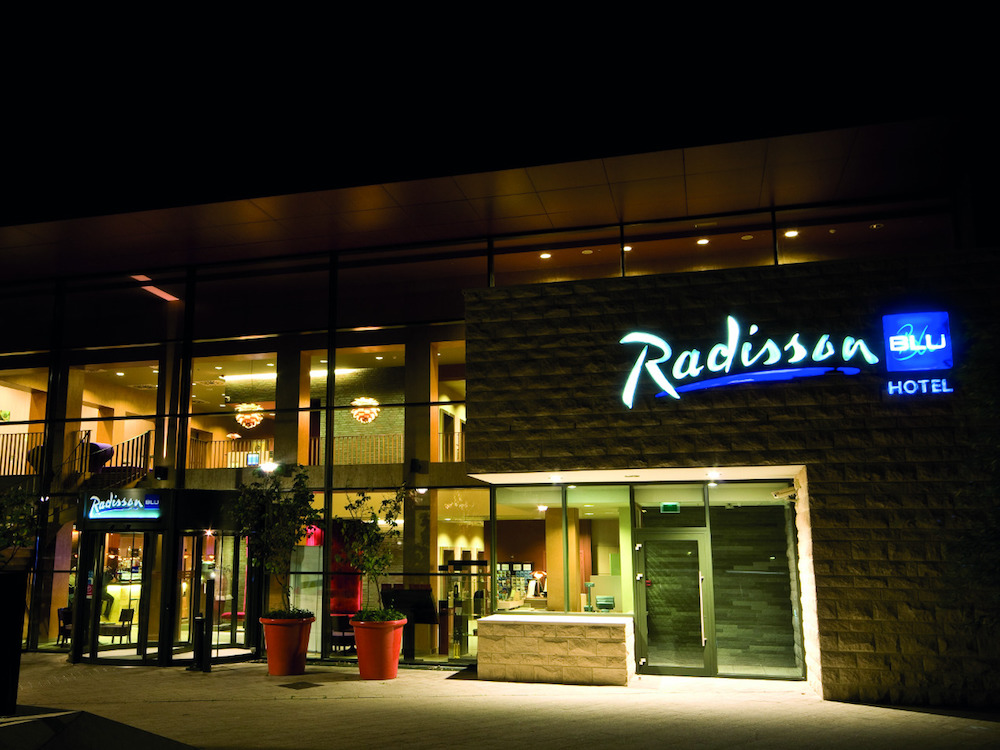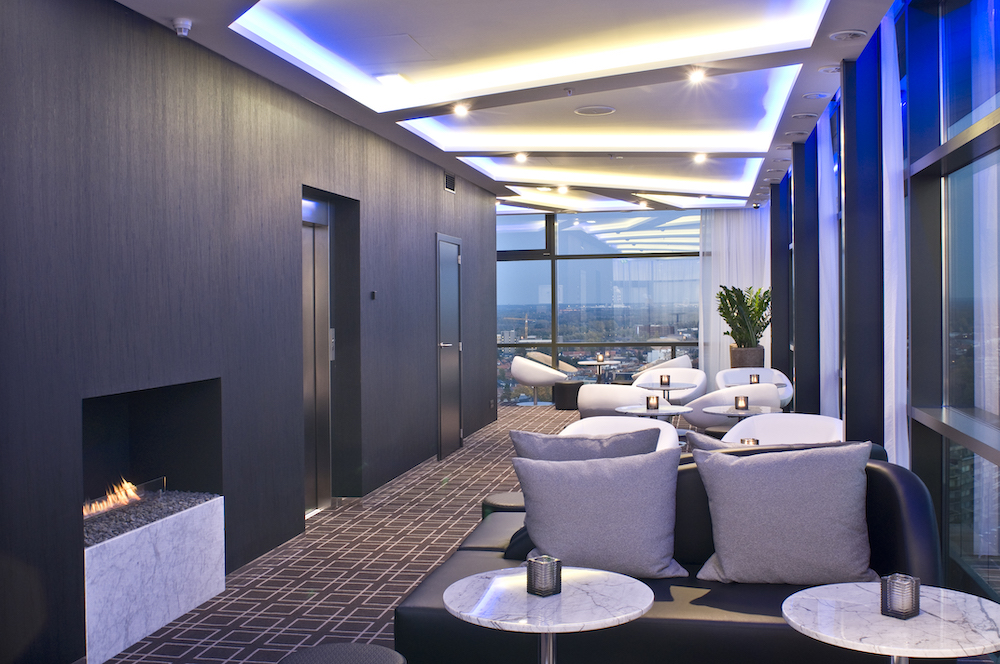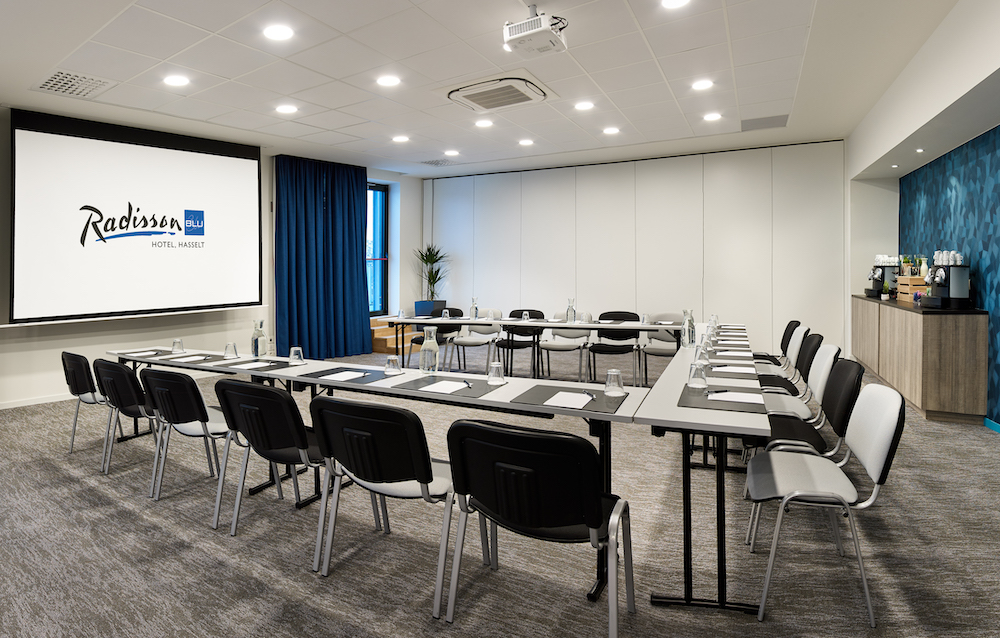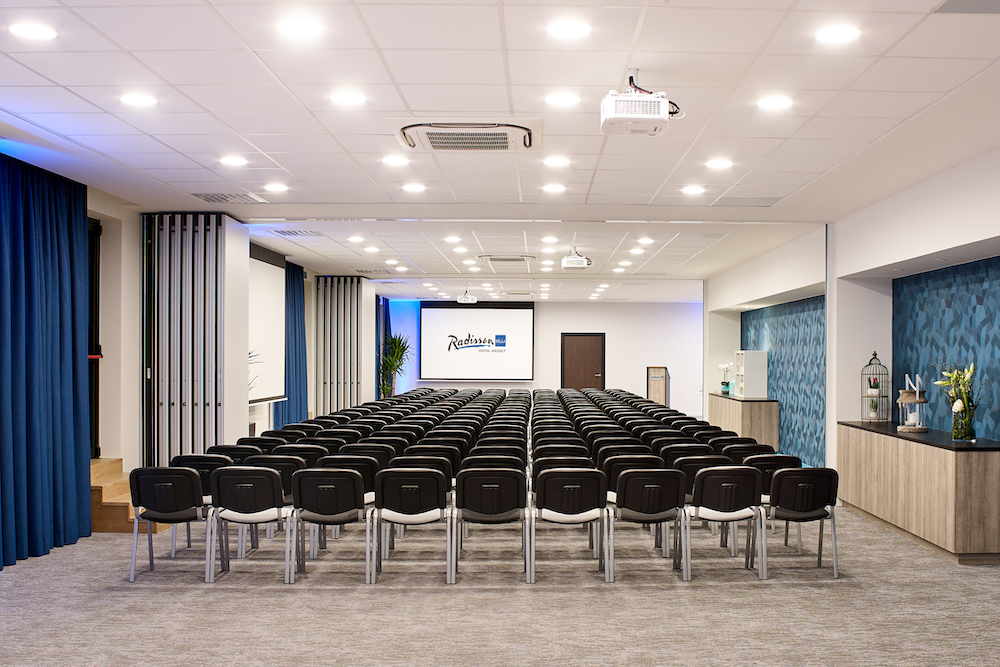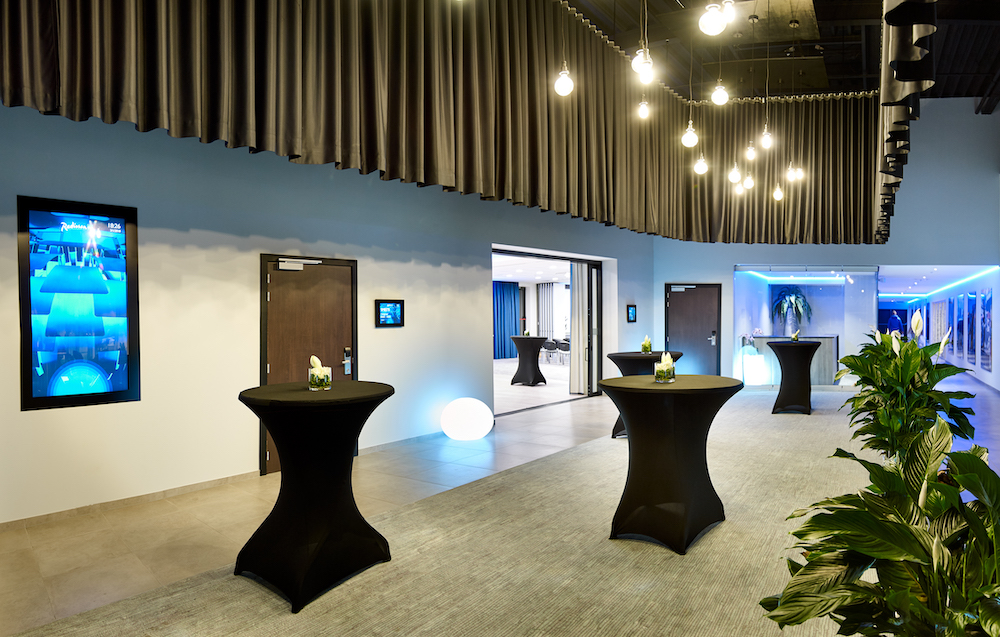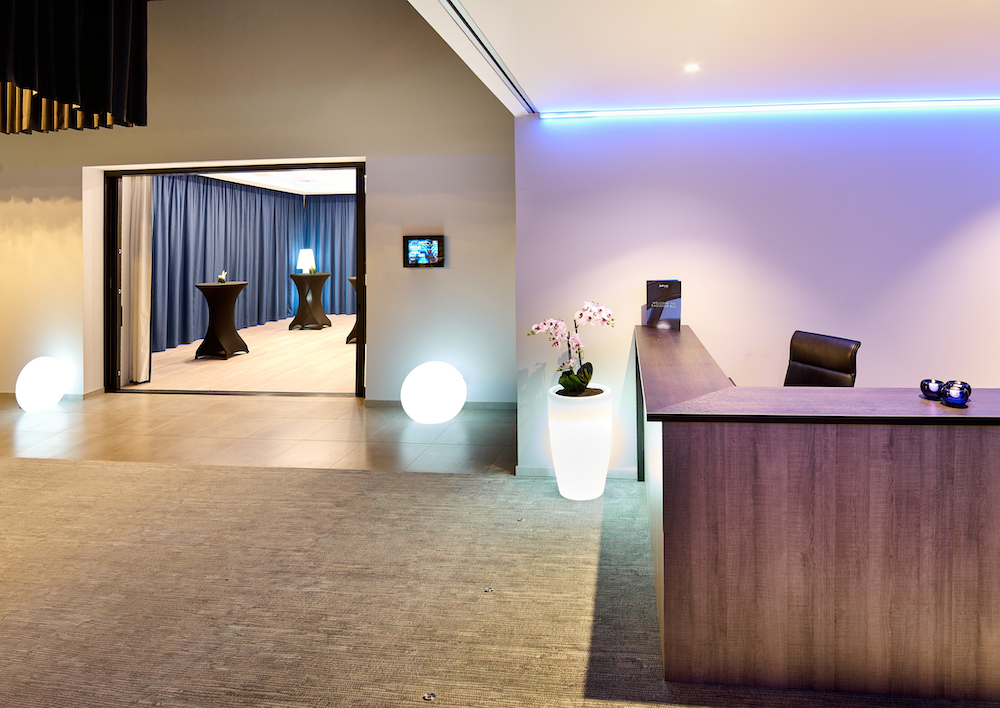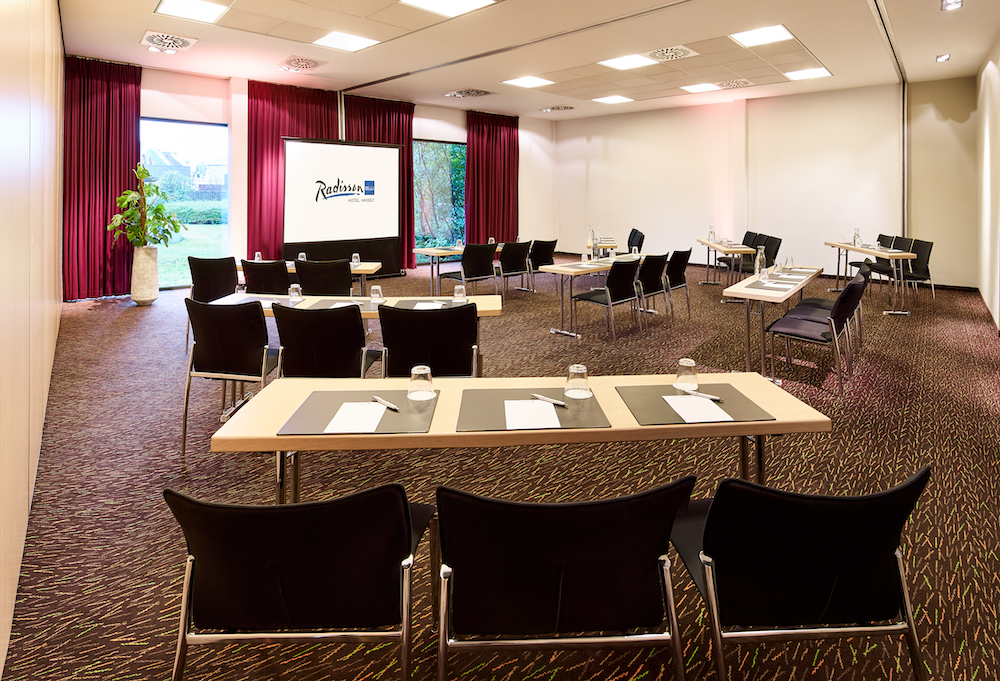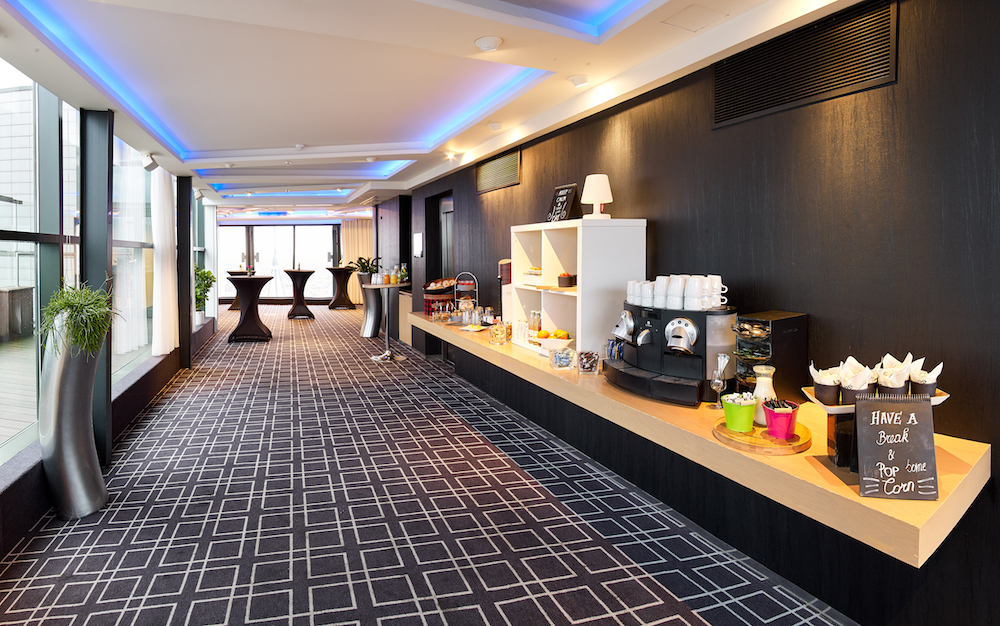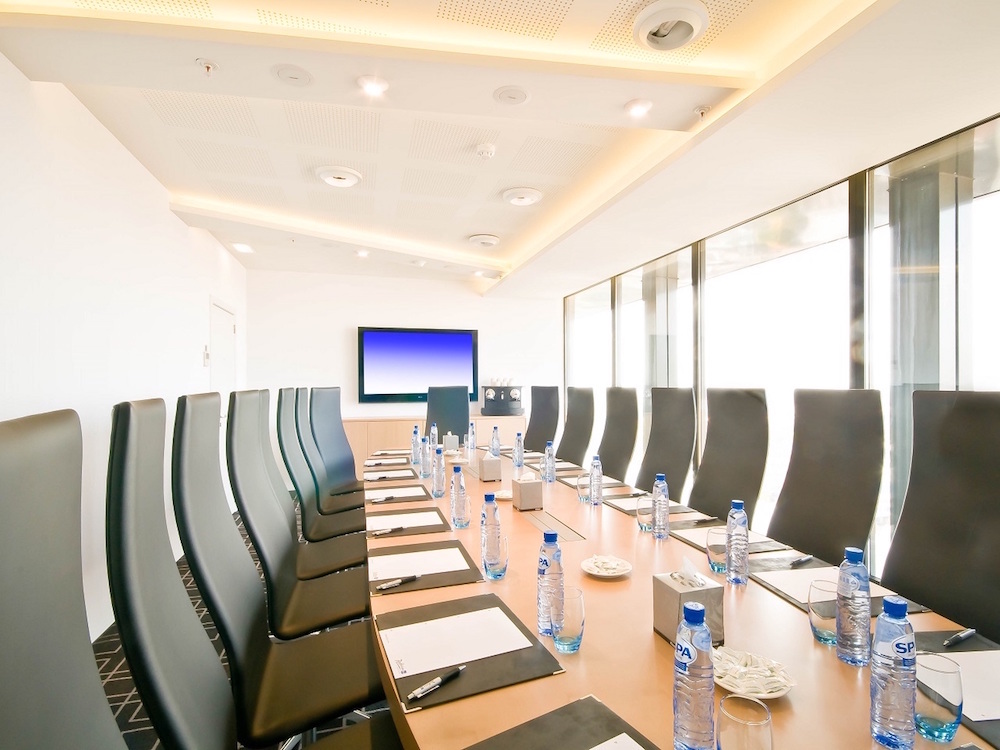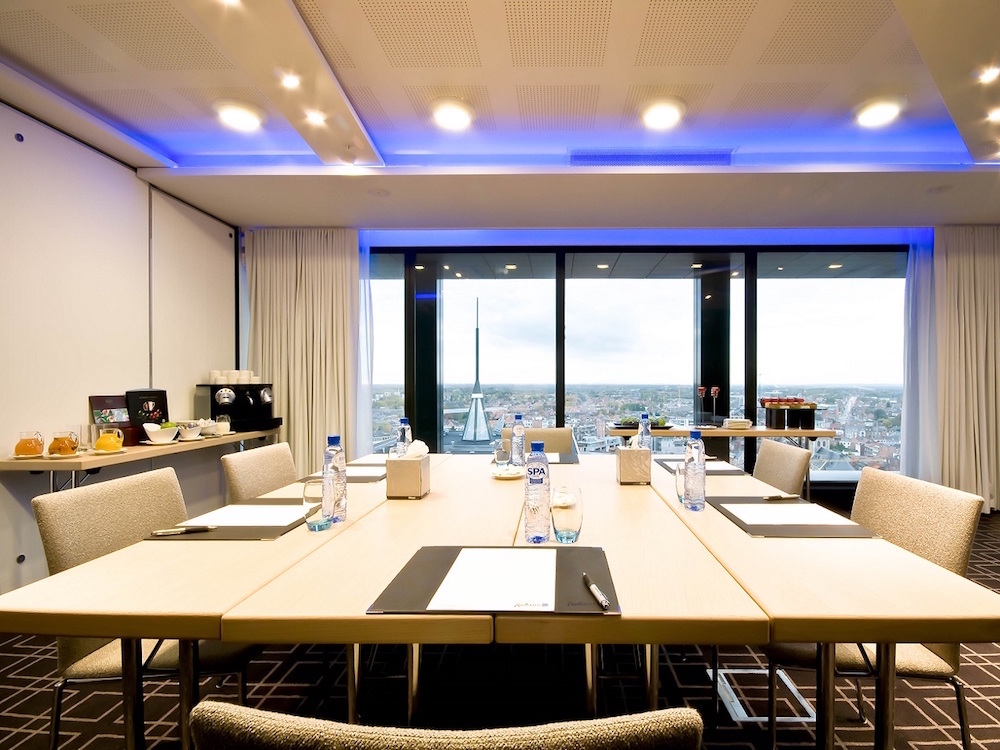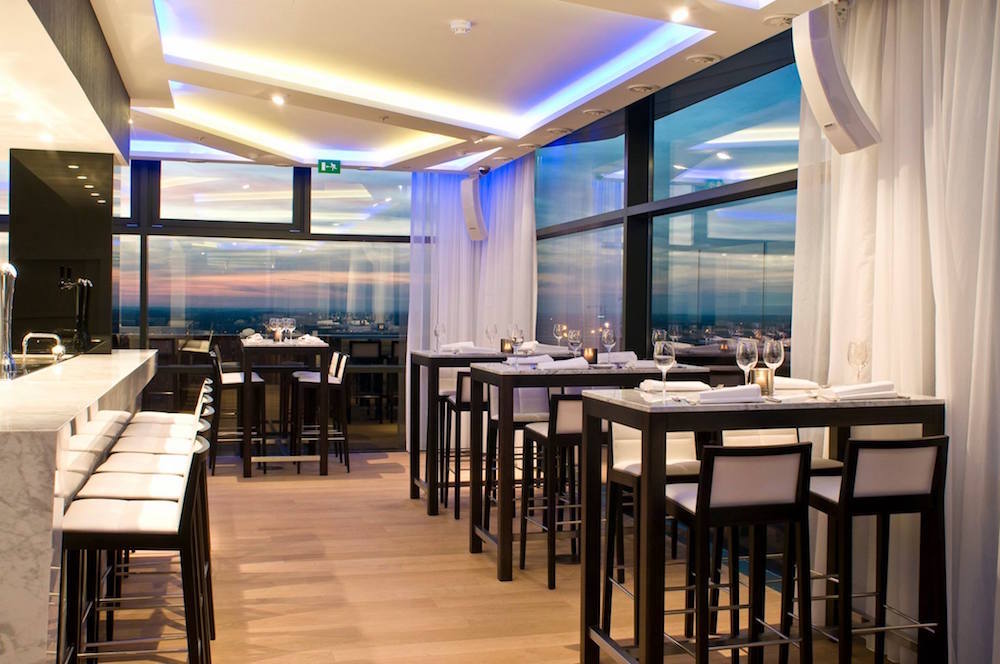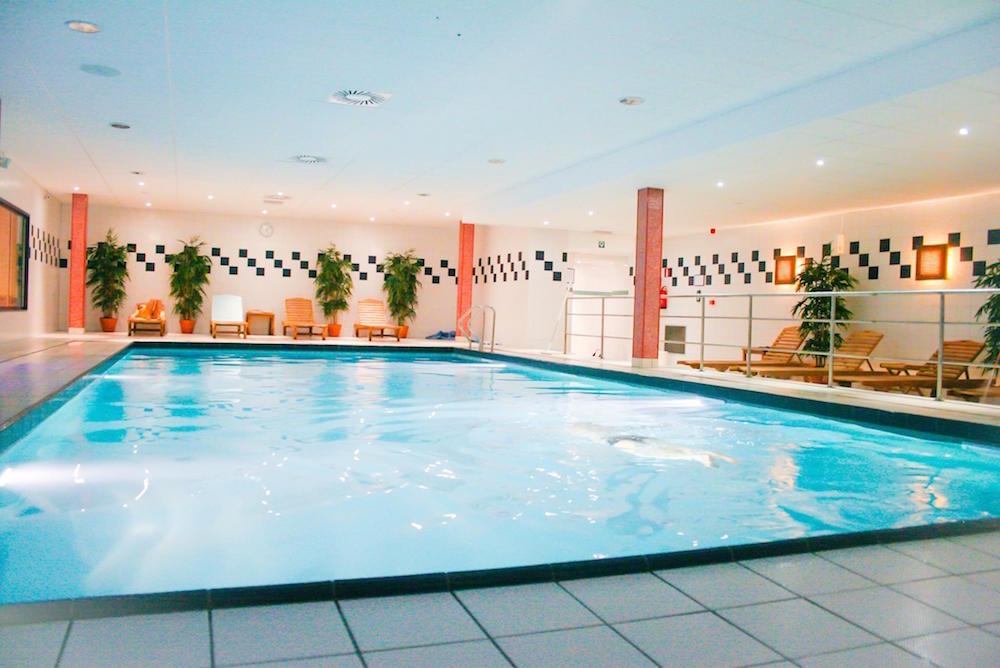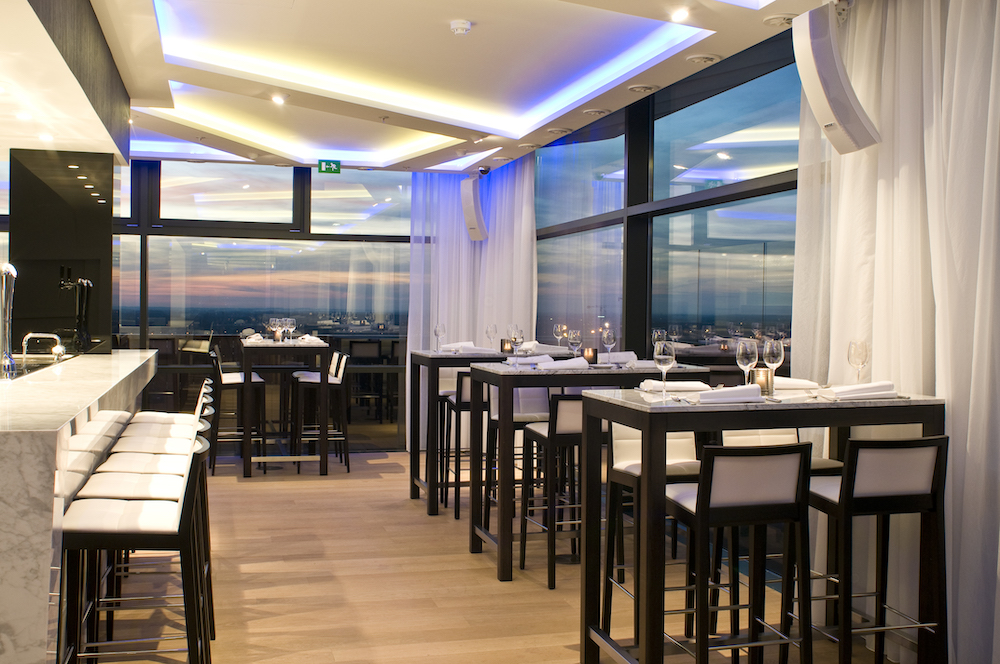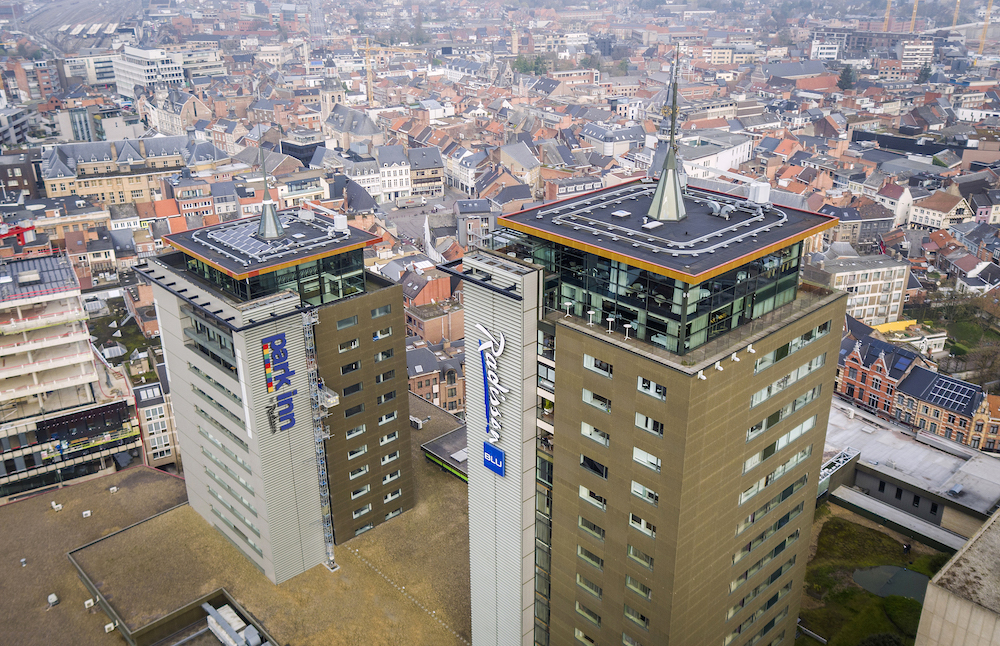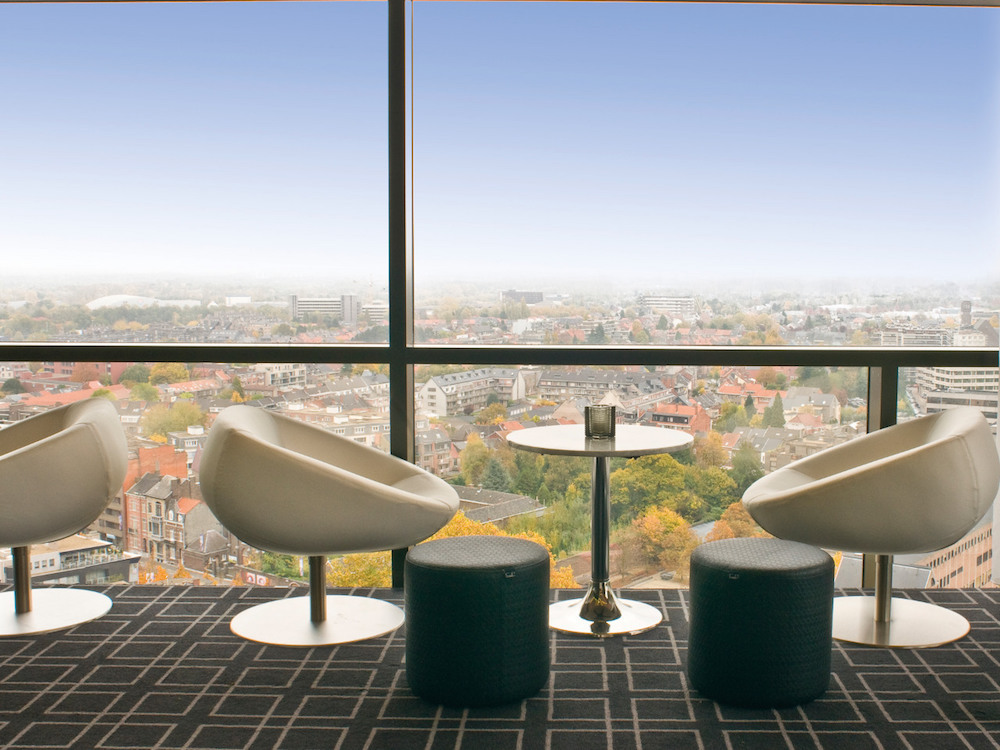 Radisson Blu Hotel Hasselt
Radisson Blu Hotel, Hasselt, an impressive 4 star hotel housed in the fashionable TT-Tower, is with his 60 meters the tallest hotel in Limburg. His location is central in the city of taste and fashion. The hotel offers an amazing view over the city and beyond.
The hotel offers 124 unique Hazeltek design rooms or Junior suites for an overnight stay. In the morning, you can enjoy an extensive breakfast buffet in restaurant "Koper". Every guest has access to free wireless high speed internet in the hotel, the Health & Leisure Club with a 1800m² fitness, a swimming pool, sauna and steam bath. Spoil yourself with and exclusive wine- and champagne card in the Sky Lounge while you enjoy a breath-taking view.
Activities
Conference
Event
Meeting Room
Facilities
Air conditioning
Private Parking
Overnight
Room service
Suites
WiFi
Catering Service
Free high-speed Internet
Fitness Center and Sauna
Restaurant
Auditorium
Location
Near motorway
Ringroad
City Center
Meeting facilities
The first floor of the Radisson Blu Hotel, Hasselt has 4 fully equipped meeting rooms with natural daylight spread over 327m². The rooms are equipped with modern technology, such as a beamer, high speed wireless internet, Nespresso machines in the foyer,…
These rooms offer space  for 2 until 250 persons.  Our newest meeting accommodation is the Sky High with 6 meeting rooms with an unique view over the whole region and is equipped with a domotica system. During breaks, you can use the panoramic terrace that is part of the Sky High.
Conference facilities
The Radisson Blu Hotel, Hasselt is the biggest business hotel in Limburg with the widest range in hotel rooms as well as in meeting rooms. The ideal conference rooms for big meetings until 200 persons as well as small and medium-sized meetings wherefore we can offer meeting rooms as well as a large number of break-out rooms for brainstorming.
After your conference, you can stay the night in one of the unique Hazeltek design rooms and enjoy a delicious breakfast in the morning. We offer you 24-hours room service, express check-in and check-out and the one-touch service, with pushing one button, you are helped right away.
Event facilities
Are you planning a jubilee  or a staff party? Or are you going to introduce a new product? The Sky High, an event location high above Hasselt, is the perfect location for your next event.
The Sky High, located on the top 3 levels of the hotel, offer 6 event meeting rooms, 2 foyers and a terrace. The Sky High-rooms can easily offer space until 120 guests for a seated dinner and until 220 guests for a walking dinner.
The Sky Lounge, located on the 19th floor, with a 360° view over the city and direct access to the event rooms, can be hired privately.
Our Meeting & Event Coordinator will gladly to help you with an offer personal for you.
For more info: meetings.hasselt@radissonblu.com