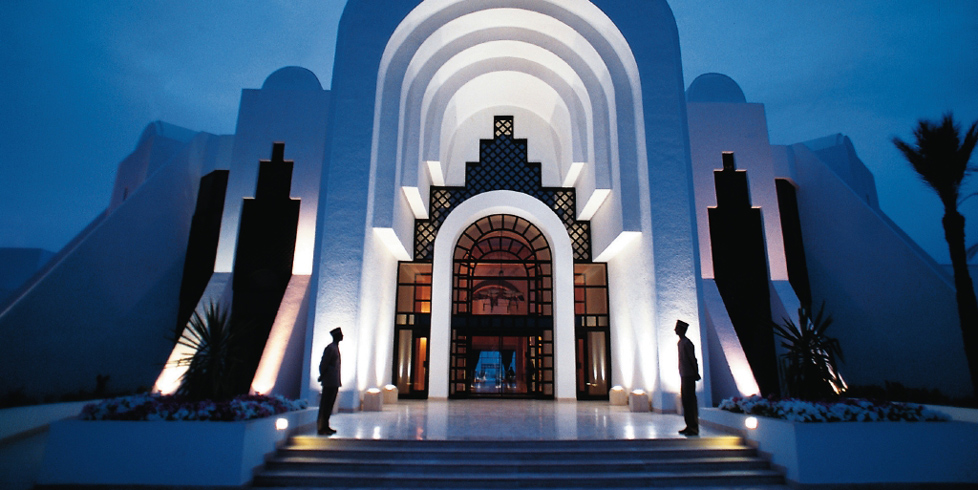 Radisson Blu Palace Resort & Thalasso
The Radisson Blu Palace Resort & Thalasso in Djerba is a magical hotel that seems as though it has been plucked straight out of the Thousand and One Nights. It combines ultramodern comforts with idyllic Oriental design. The hotel has extensive meeting facilities and 296 rooms and suites, making it a premier location for (international) meetings, conferences and events. The sandy beach and lush gardens, a luxurious spa and the superb food make this an experience of true indulgence.
Activities
Conference
Event
Meeting Room
Facilities
Air conditioning
Private Parking
Overnight
Room service
Suites
WiFi
Catering Service
Free high-speed Internet
Fitness Center and Sauna
Restaurant
Auditorium
Location
Green
Airport
City Center
Waterside
Coast
Meetings
The Radisson Blu Palace Resort & Thalasso has seven meeting rooms, fully equipped with the latest audiovisual equipment, including projectors and projection screens, flat screens, sound and light equipment and high-speed Internet. You can receive 15 to 300 participants here. The catering is according to your wishes and requirements and highly recommended!
Conferences
The luxurious Radisson Blu Palace Resort & Thalasso is a dream location for international conferences. You can receive up to 300 conference delegates comfortably in a superb setting. There are seven meeting rooms, 296 elegant guest rooms and suites, a fully equipped conference centre with all facilities for the organisers and a business lobby. The exquisite international and local cuisine, the lovely gardens, the enchanting sandy beach and the ultra-luxurious wellness centre are perfect for unwinding after an intense working day. 
Events
This is a venue in Djerba that will not fail to impress: a luxurious and elegant hotel with beautiful rooms where your event can really come into its own, breathtakingly lovely gardens, stunning views of the Mediterranean Sea, exquisite food and comprehensive modern facilities for organising an unforgettable event for up to 300 guests. The service is extremely friendly and professional and guarantees a thoroughly successful event.