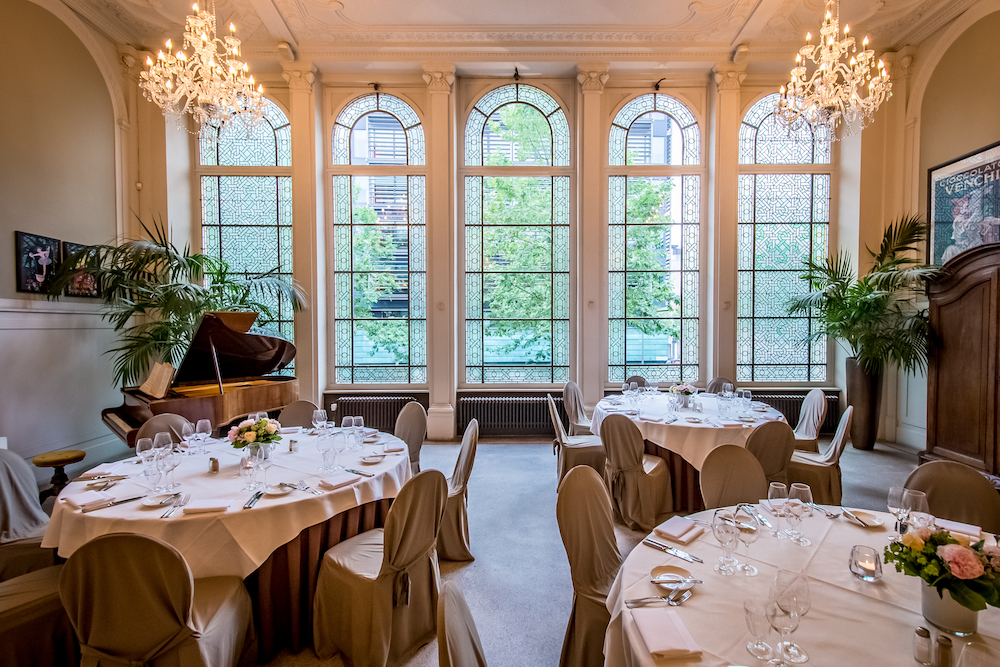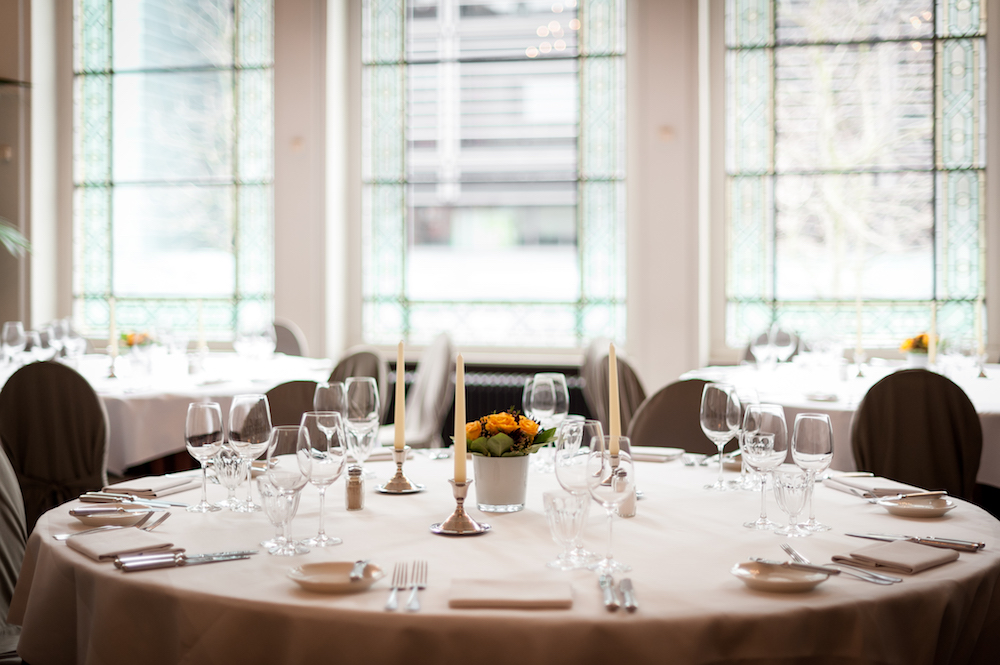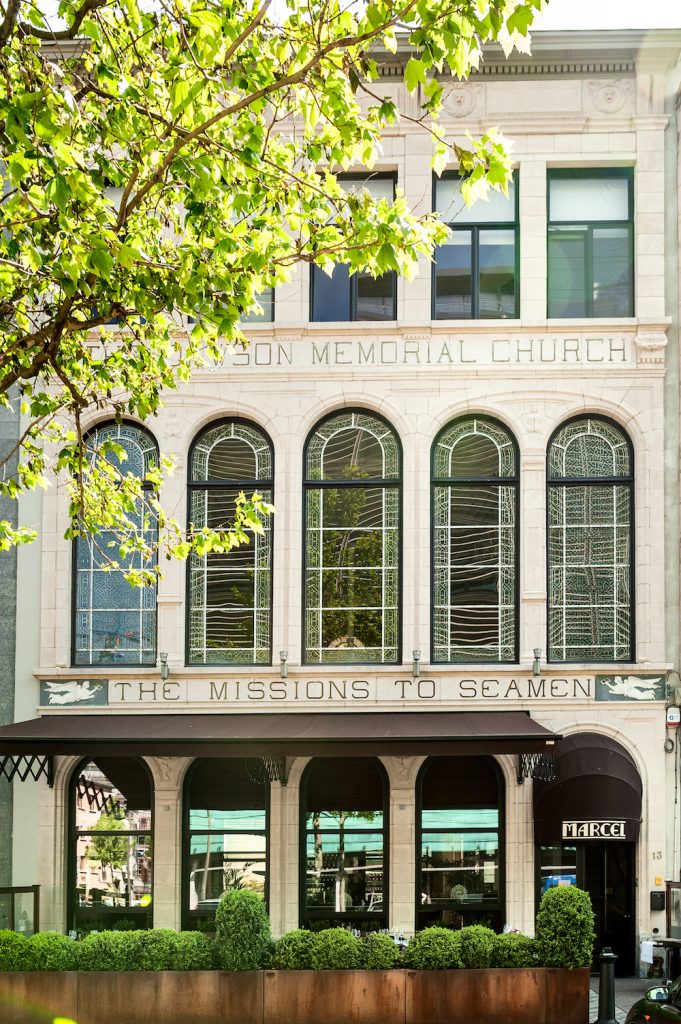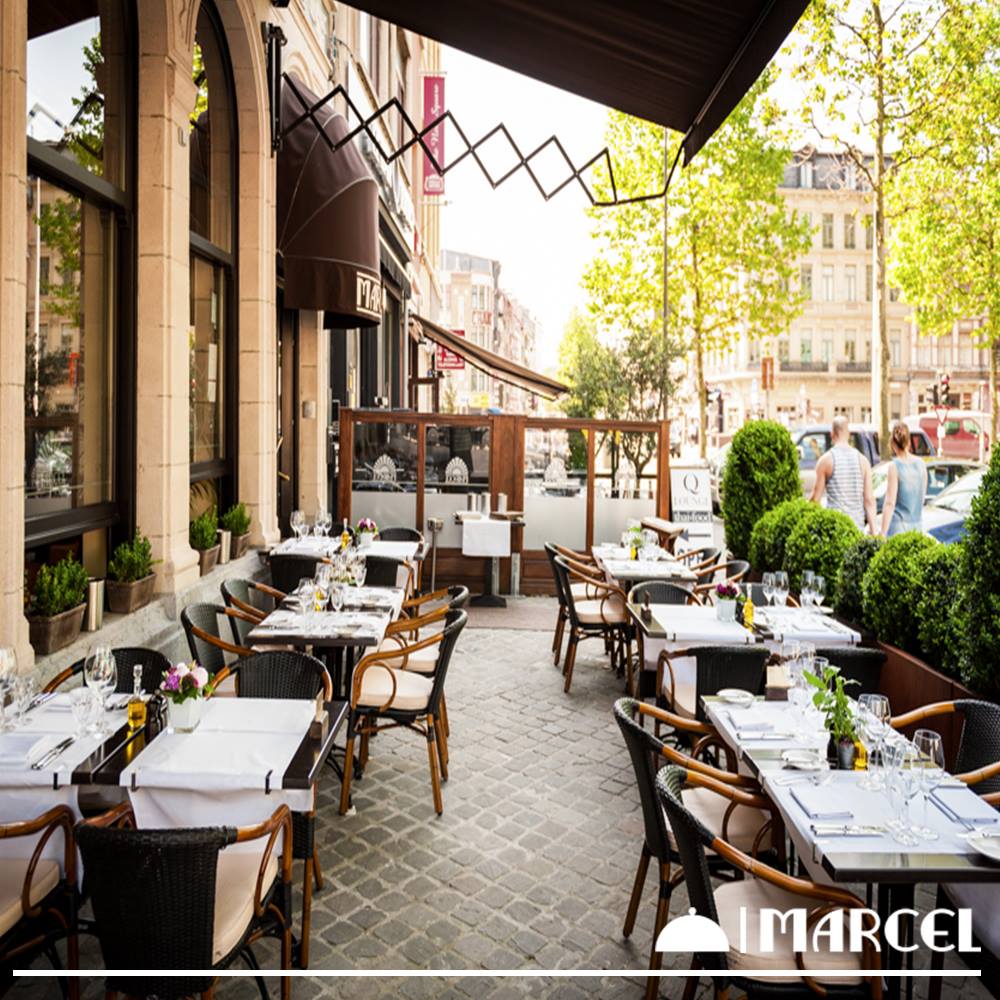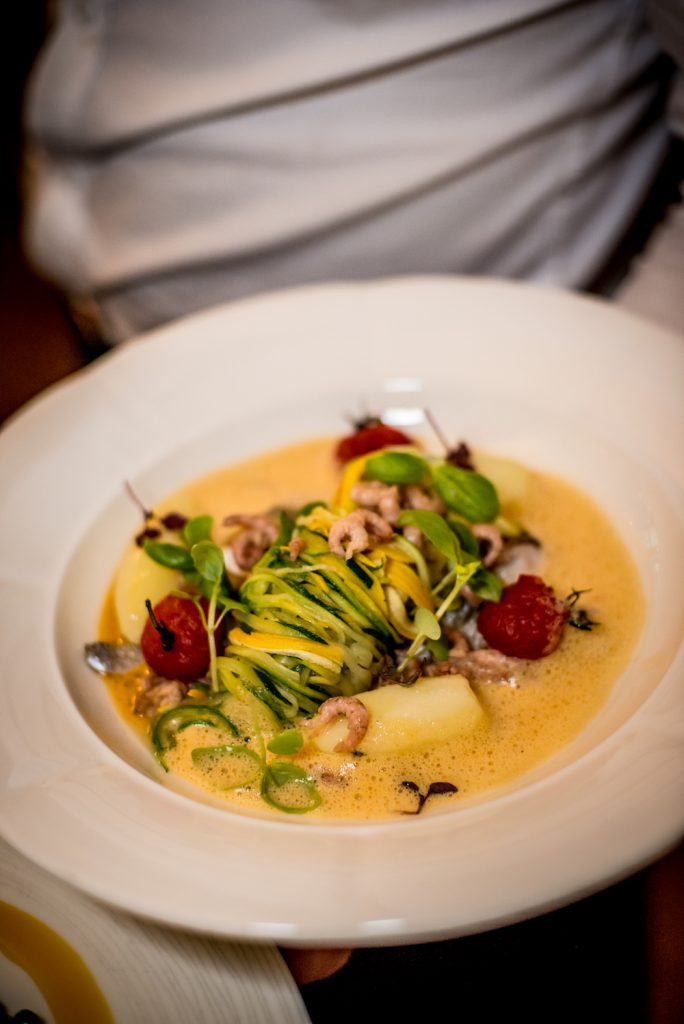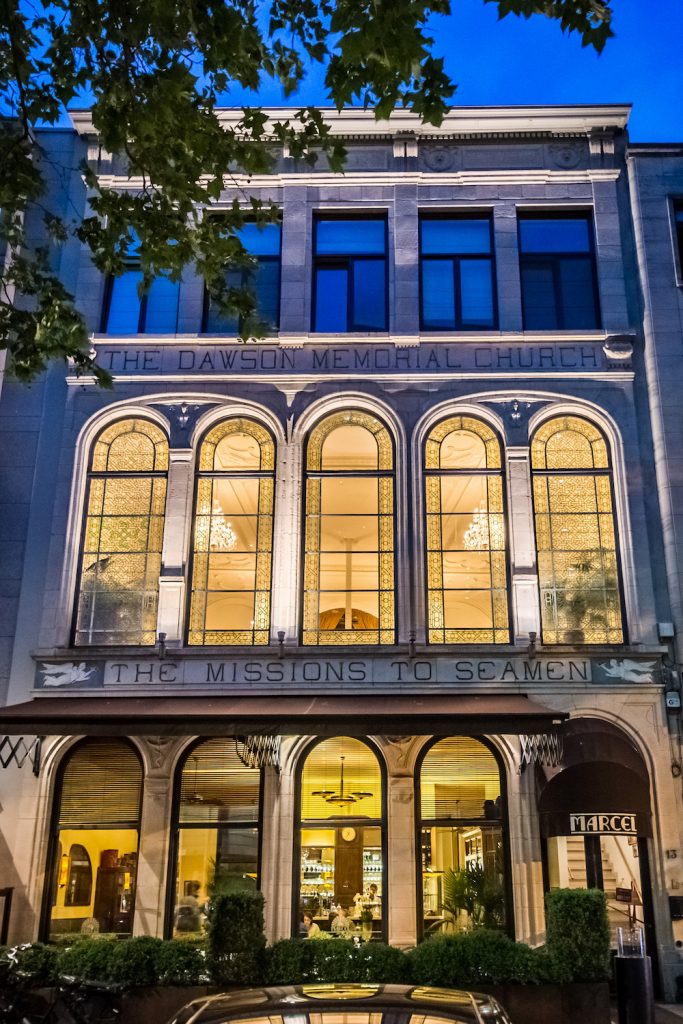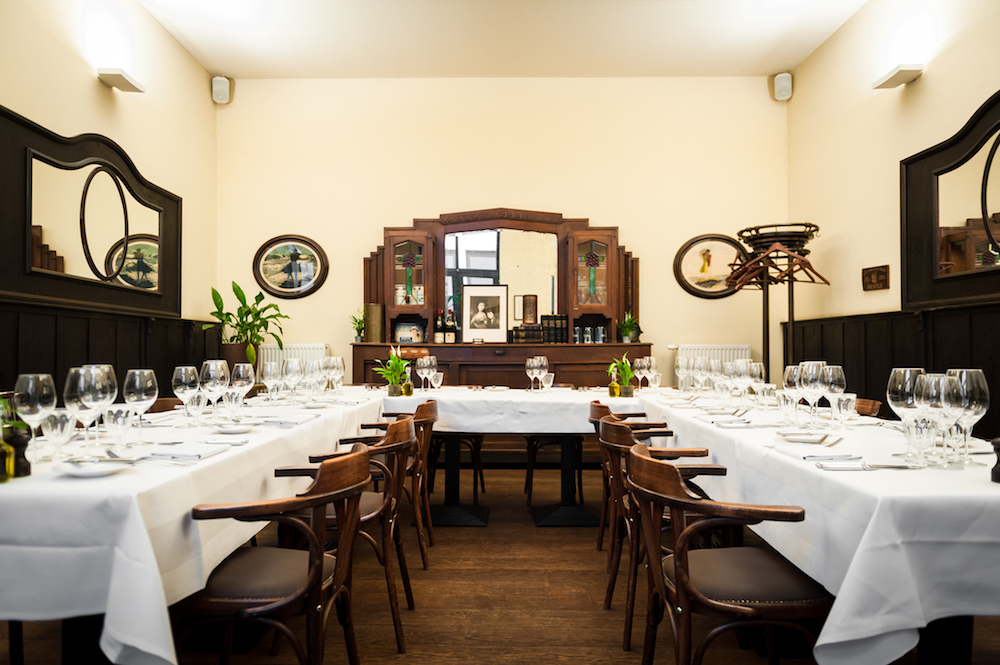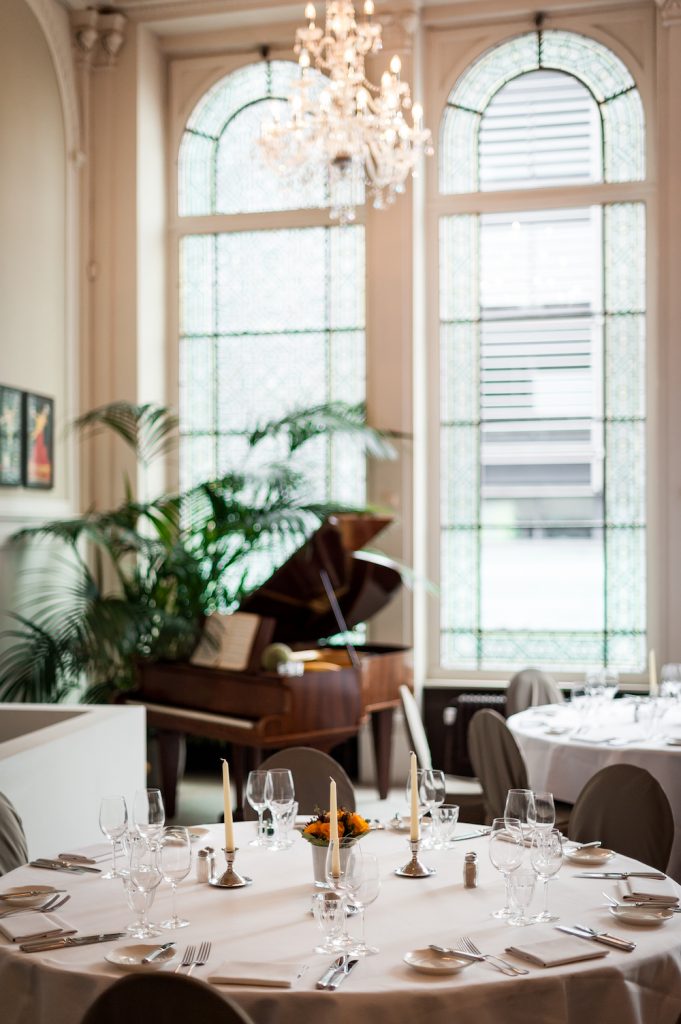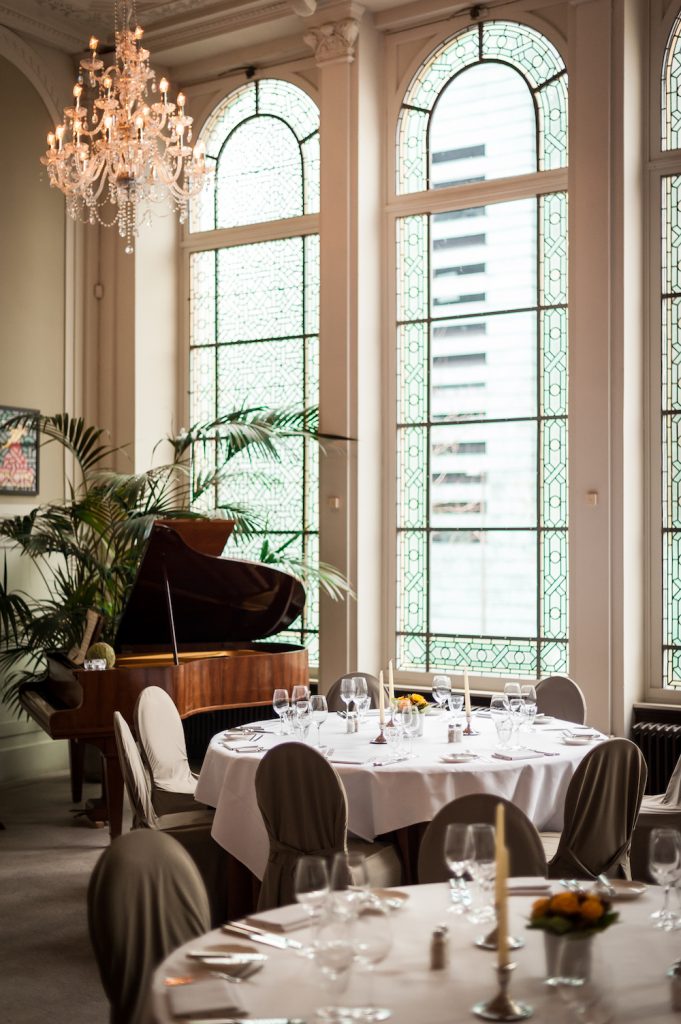 The former seamen's church 'Dawson Memorial Church, The Missions to Seamen' in Antwerp is undoubtedly one of the most beautiful buildings on the trendy 'Eilandje' (Little Island). The historic building that dates from 1912 was thoroughly renovated to the current stylish Restaurant Marcel, a pleasant location for meetings and dinners.
Facilities
Air conditioning
Catering Service
Free high-speed Internet
WiFi
Location
City Center
Near motorway
Ringroad
Waterside
Catering
Every day, Chef Dave De Croebele and his team ensure quality catering. Michelin too has not ignored his cooking talent since he already received several citations. A classic dish from the French cuisine or a pleasantly light meal, you will savor the freshness of each ingredient in every detail. The Menu Marcel is not only a must for a larger group, it also guarantees delicious dining. Owner and wine consultant Serge Verboven presents in Restaurant Marcel a balanced wine list with both top wines and his favorites from Burgundy, Piedmont and Tuscany. Based on the Menu Marcel, he always selects real gems by the glass, from a range of more than 300 references. From the terrace of Restaurant Marcel, you can enjoy the buzzing 'Eilandje' and the beautiful scenery including the iconic MAS museum.
Meetings
The building housing the restaurant is also suitable for B2B activities such as company events and meetings but can serve as a conference location as well. Beamer and flipchart are present. Restaurant Marcel has two meeting rooms, each with a unique atmosphere. In room 'La Mathilde' you imagine yourself in a theater around the turn of the century, including grand piano and velvet curtains. The smaller room 'La Madeleine' creates an intimate living room feeling. Formulas for companies can always be discussed.
'La Madeleine'
• Up to 20 people
• Lunch from 8 people
• Dinner from 14 people
'La Mathilde'
• Up to 50 people
• Lunch from 21 people
• Dinner from 21 people
Because of its central location in the center of Antwerp, on the 'Eilandje' – near the motorway and Antwerp Ringway – Restaurant Marcel is easy to reach.