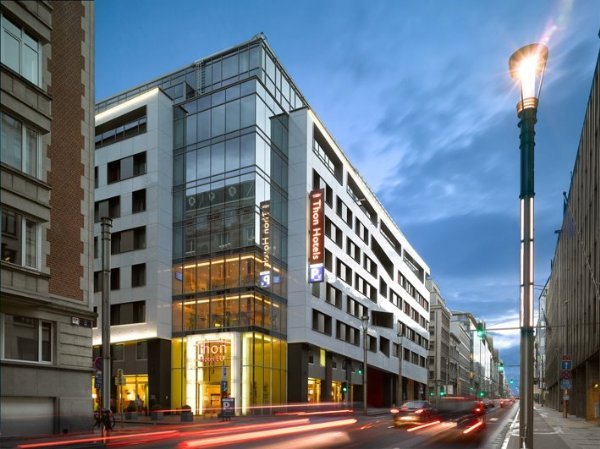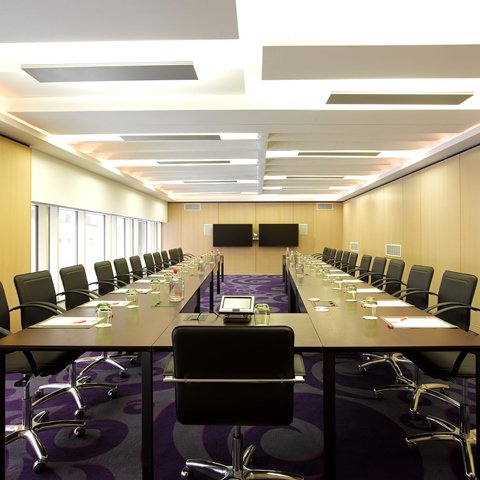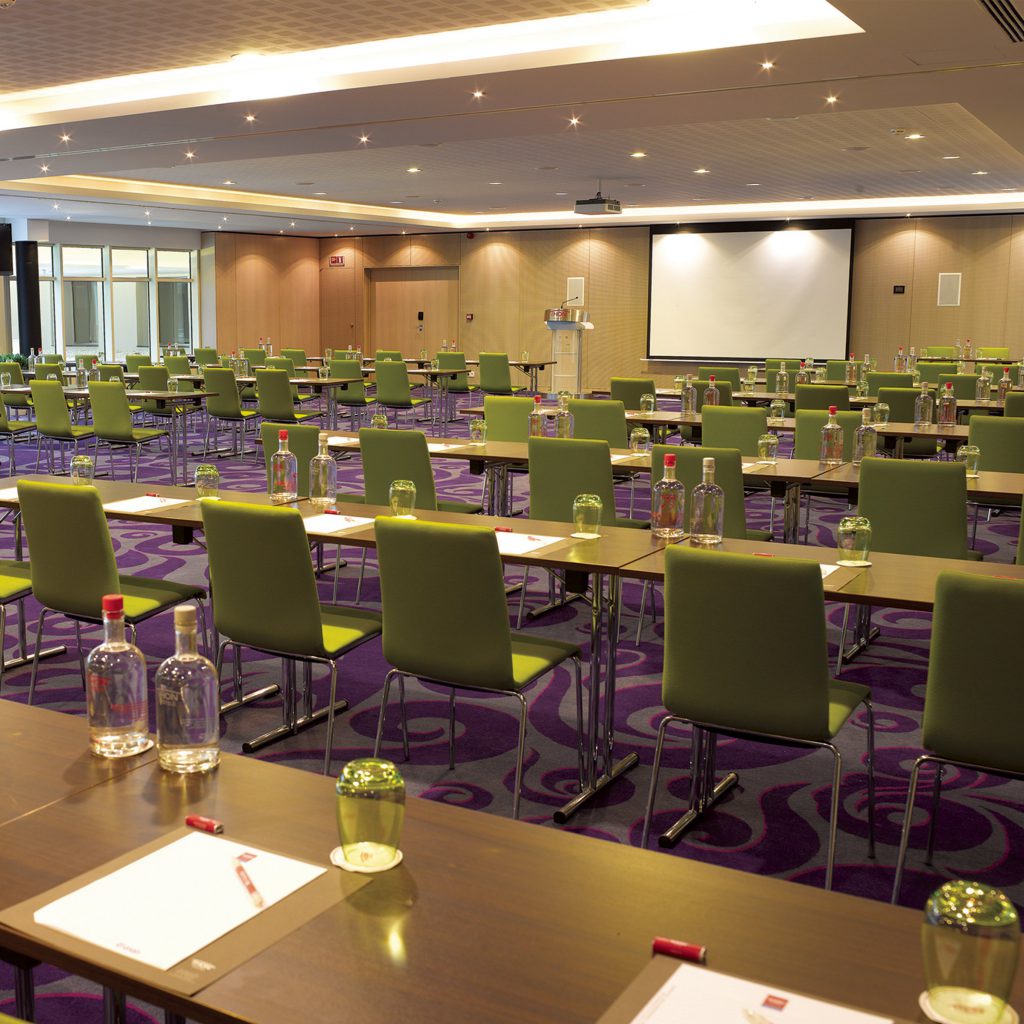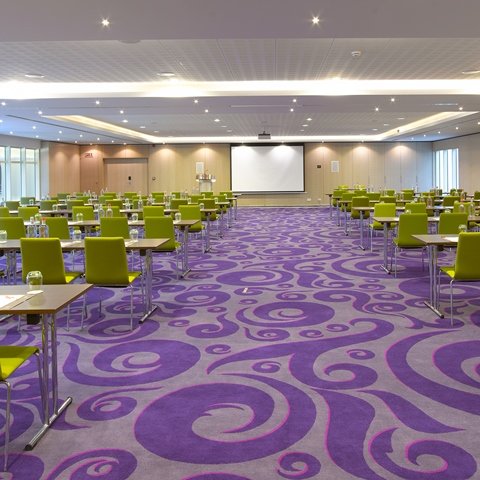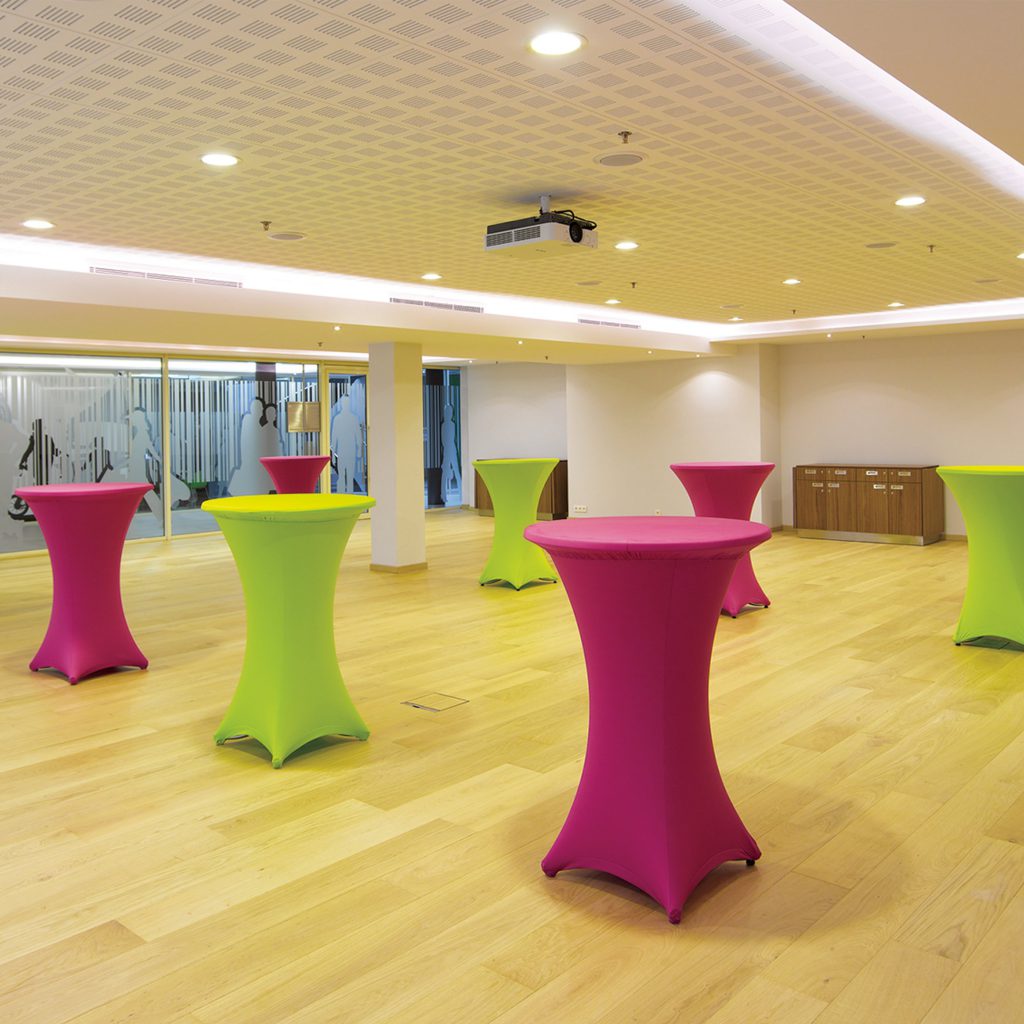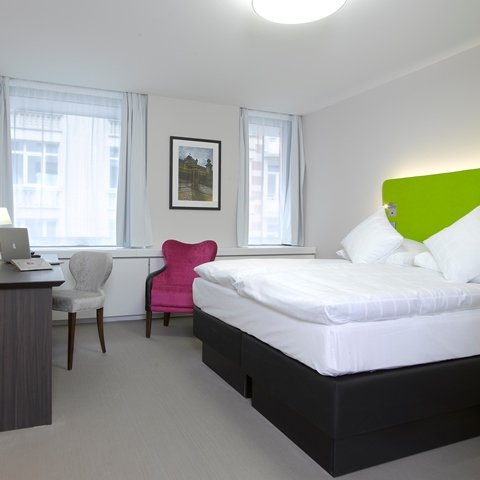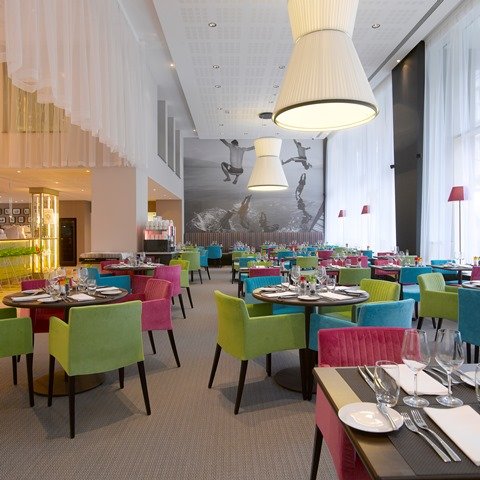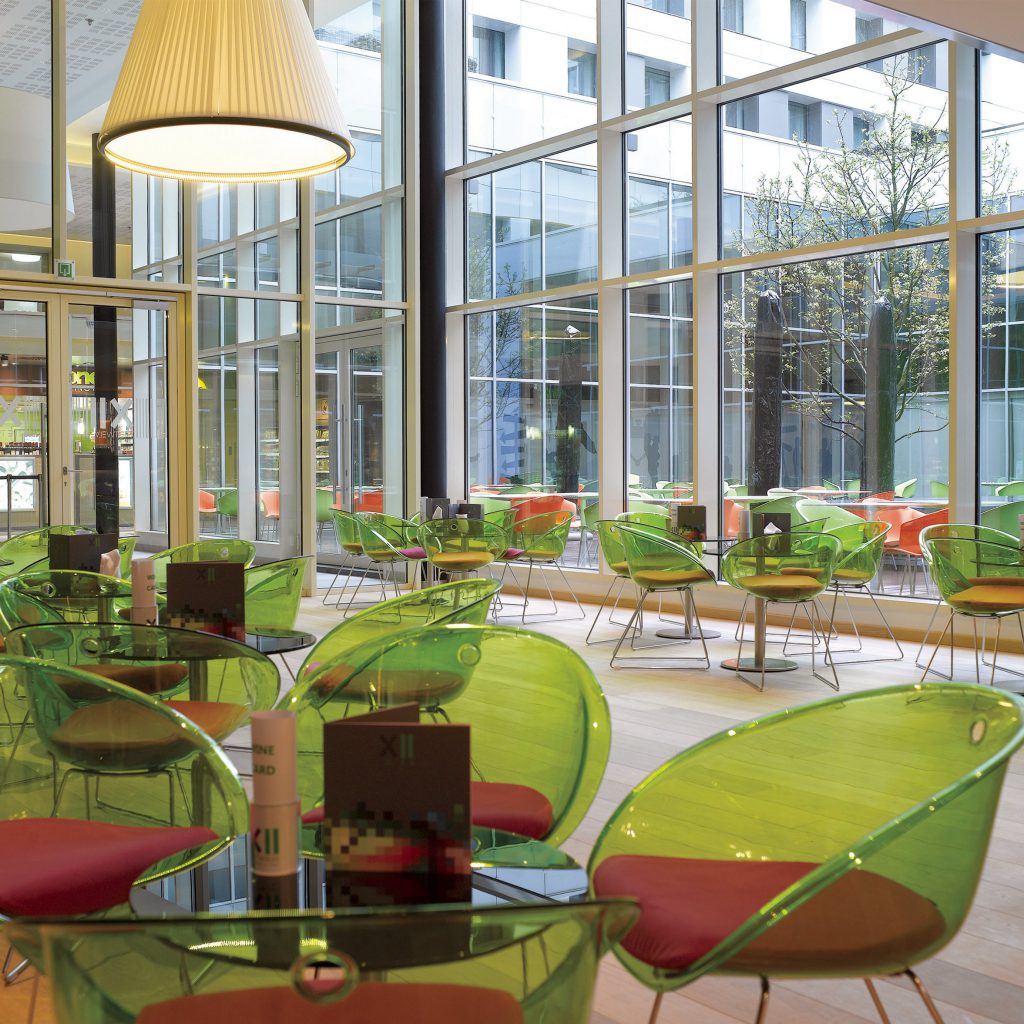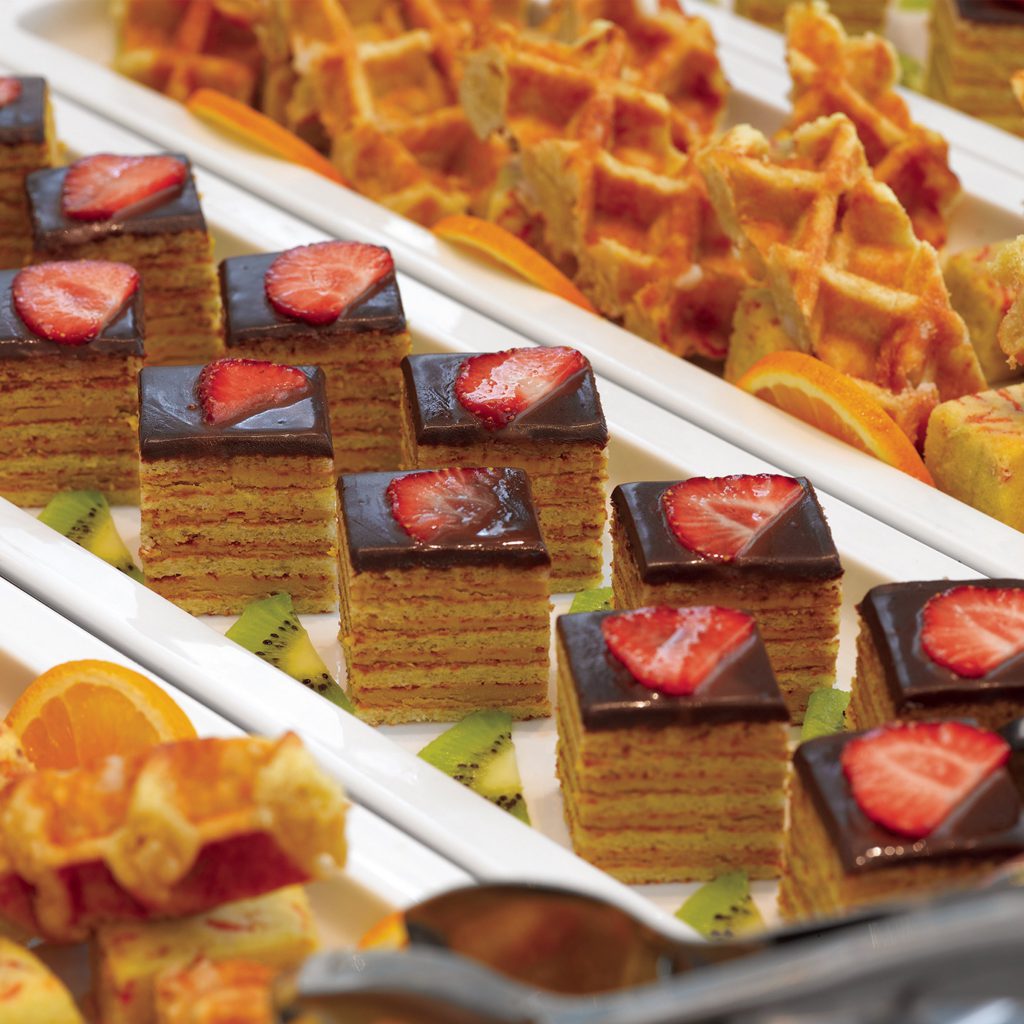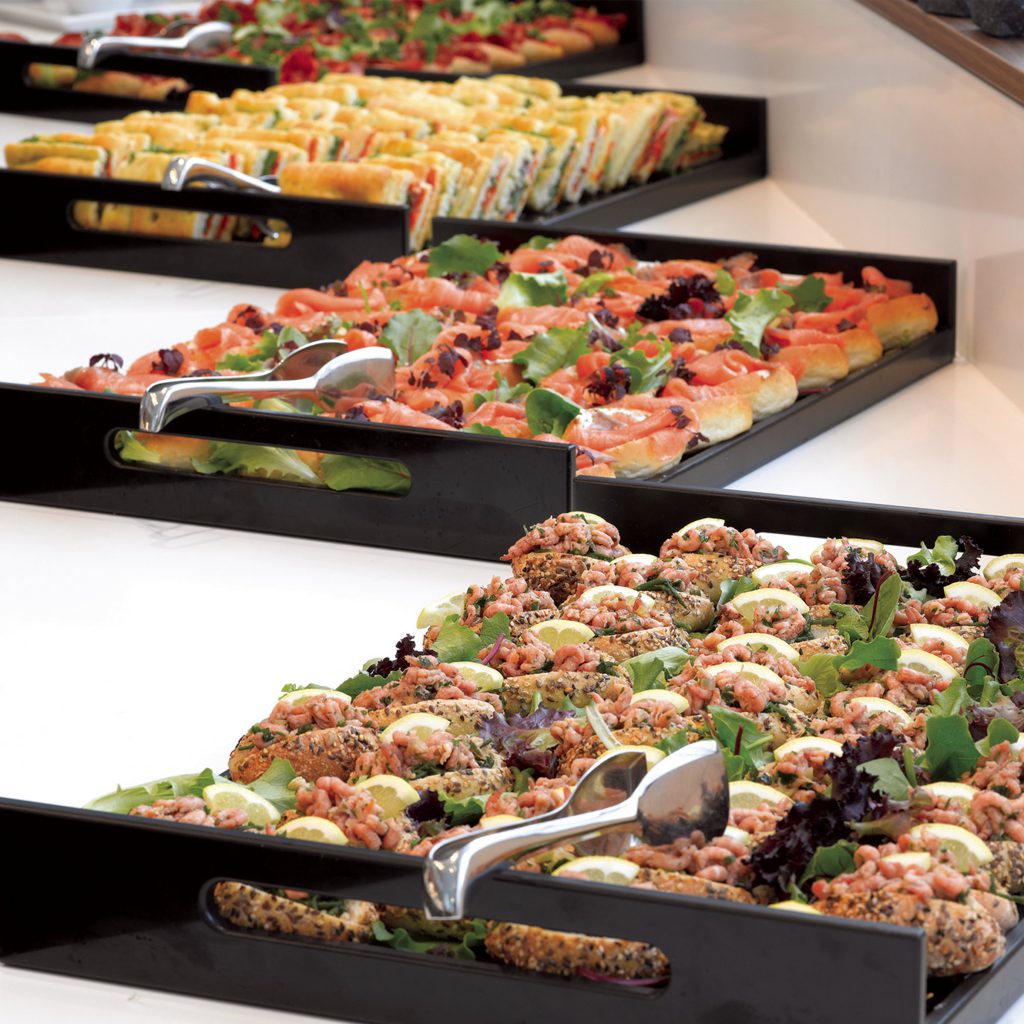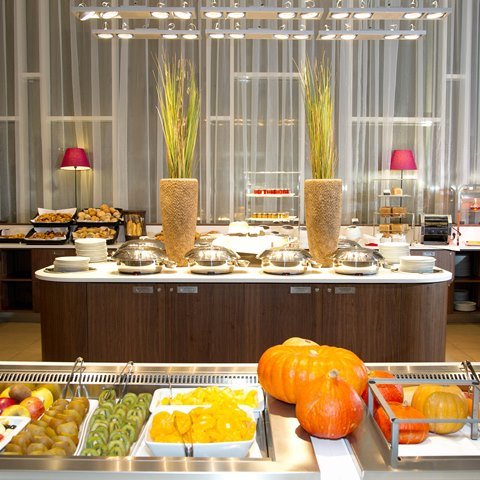 Thon Hotel EU is a four star hotel, offering 24 hours a day a high quality service. The hotel has 405 comfortable, modern and functional rooms which are decorated in light colors. Thon Hotel EU also combines technology with comfort, to make your stay even better. For easy check-in and check-out, you can use our check-in terminals in the reception area.
Activities
Conference
Event
Meeting Room
Facilities
Air conditioning
Fitness / Spa
Car charging point
Auditorium
Catering Service
Overnight
Private Parking
Restaurant
Room service
Location
Airport
City Center
Near motorway
Ringroad
Meeting Facilities
Thon Hotel EU offers brand new facilities for any type of conference or event in Brussels. The hotel has 10 meeting rooms, each named after one of the original six founding EU member states. All rooms have access to daylight, air-conditioning and offer basic technical equipment. More advanced equipment can be provided upon request.
Conference Facilities
Our largest conference room can accommodate up to 300 people in theatre style and 200 in classroom style. This room can be divided into 3 smaller rooms, making it the ideal venue for gala dinners, conferences, weddings, cocktails and other events.
Event Facilities
Whether you are planning on organizing a private lunch or dinner, a cocktail party, a press conference, a product presentation, a fashion show, wedding or any other event, we would be delighted to organize it in your name. Whatever the size of your event, we would be honoured to transform your challenge into a success.